Paid Content For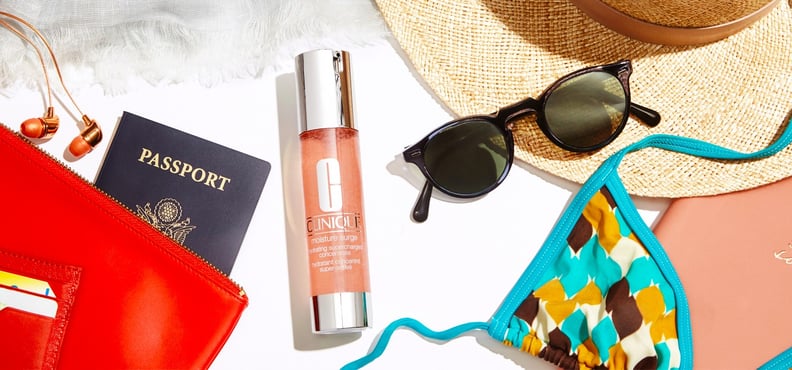 POPSUGAR Photography | Diggy Lloyd
POPSUGAR Photography | Steve Eiden
We all know that recycled plane air can do a number on your skin. All you need is a little extra hydration and you're good to go, right? Not quite.
As important as it is to ensure your skin gets the moisture it needs in-flight, it's equally imperative to consider how your skin is going to react once you land. Traveling to a different climate can change everything, from how much oil your skin produces to how flaky it can become, which in turn should determine the products you use while there for your best complexion. So whether you're traveling from the dry deserts of SoCal to humid NYC or from wet Florida to temperate Washington, we're showing you exactly how to adapt your regimen to tackle every climate change head on — or rather, face on.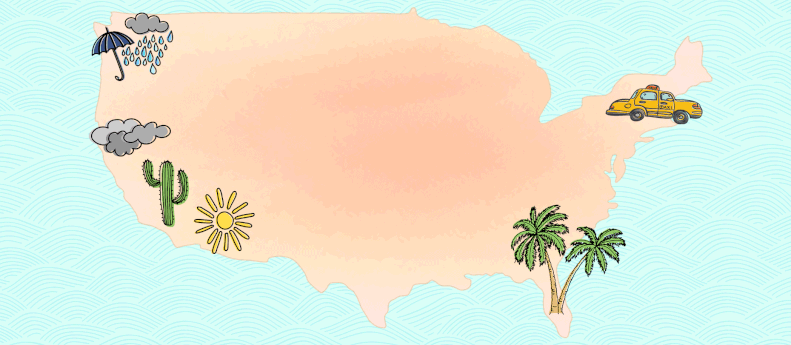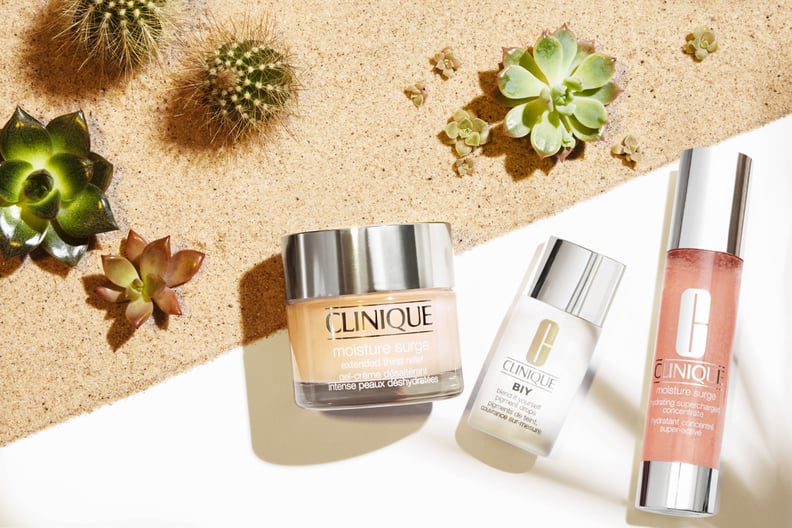 Traveling from a mild climate to a dry climate
Making your way to a place with dry, hot air like the desert? You'll need to up the hydration to compensate for the drop in humidity, however little it may be. Avoid heavy, oil-based creams and instead opt for ultralightweight moisture boosters, like an antioxidant serum and a hyaluronic acid moisturizer, that are water-based and come in a refreshing gel formula. The serum instantly quenches dehydrated skin while the moisturizer balances hydration levels during the humidity shift, leaving your complexion looking fresh and dewy — not oily or flaky.
In addition, if a full-coverage foundation feels too heavy for the harsh climate, pigment drops are a great alternative. Simply blend the drops with a moisturizer to create sheer coverage that will allow your skin to breathe.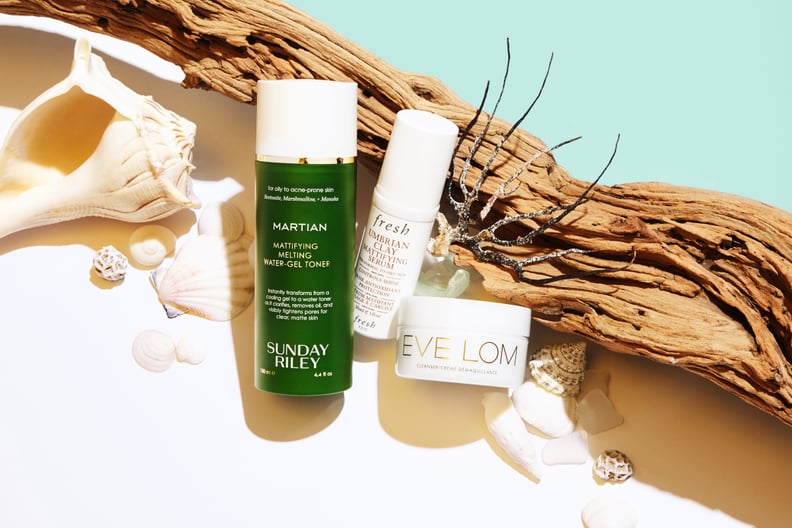 Traveling from a dry climate to a humid climate
Your go-to skin care staples from a dry climate aren't going to cut it in a humid one. With your skin producing more oil and sweat during your tropical travels, you'll need to stick to products that clarify, tone, and mattify and ingredients like clay, in order to avoid total complexion chaos — also known as a breakout. First, start with an oil-based cleansing balm (used in conjunction with a muslin cloth) that deep cleans your pores to effectively remove all traces of makeup and lift oil and impurities. Follow up with a clay toner that tightens and refines pores while balancing the complexion, and finish off with a clay serum that lightly hydrates while controlling oil production for a shine-free finish.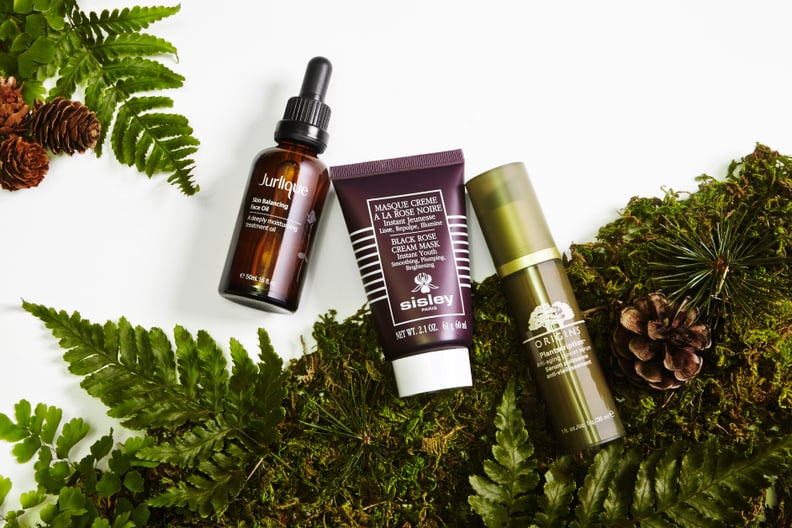 Traveling from a humid climate to a mild climate
Luckily, temperate climates tend to be the most gentle on your skin, but you should still tweak your regimen to account for the slight dip in moisture in the air and the environmental aggressors, like pollution, which you're likely to experience. Products that protect, balance, and repair are key for keeping your complexion in check, and ingredients like antioxidants are a good option for preventing premature aging. You can get away with working in a heavier, overnight mask rich in antioxidants to revitalize the skin and encourage cell turnover along with an oil that rebalances by calming oily areas and hydrating dry areas. Finally, add a serum to help reduce fine lines and wrinkles and even out tone and texture for younger-looking skin.
Hydrate Your Skin With Clinique Moisture Surge™
Moisture Surge™ Hydrating Supercharged Concentrate instantly quenches dehydrated skin—and is so intensely hydrating, it boosts skin's moisture reservoir for a full 24 hours. Liquid-Sphere™ Technology combines water-binding ingredients with encapsulated antioxidants to help break the cycle of dryness and environmental stress that can lead to premature aging.