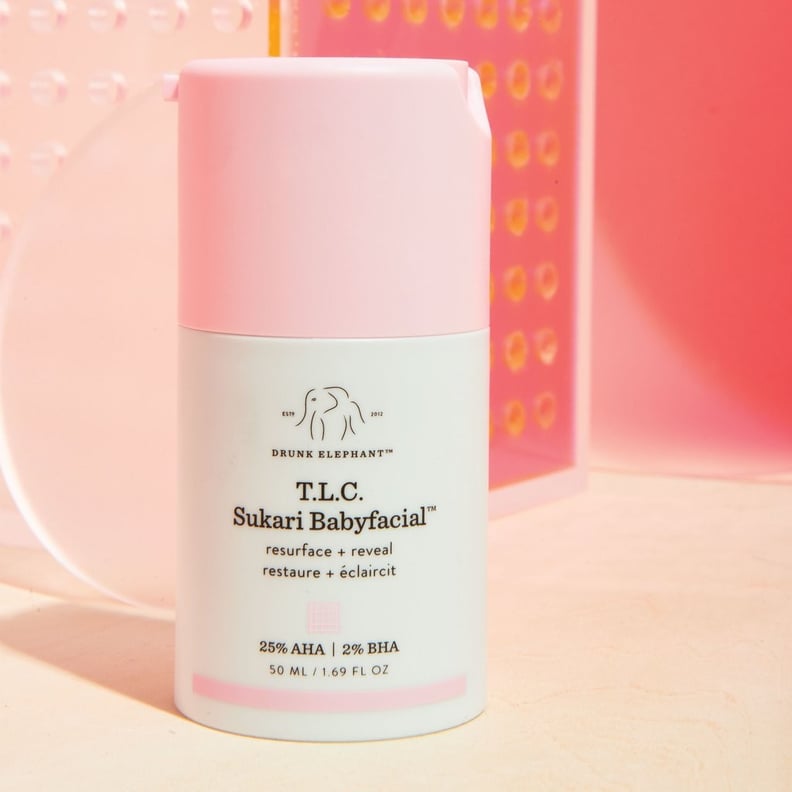 As POPSUGAR editors, we independently select and write about stuff we love and think you'll like too. If you buy a product we have recommended, we may receive affiliate commission, which in turn supports our work.
From beauty tools left over from photo shoots to makeup products sent in promotional PR packages, I've received my fair share of free goodies over the years as an editor. But my absolute biggest weakness? Skincare products. No matter if it's a high-end oil or a drugstore moisturizer — I don't discriminate and love sampling them all to see what works on my oily, acne-prone skin. And while it's always fun trying out different products and new-to-me brands, there are some products that are just so good, I need to re-up as soon as I've reached that very last drop. This time using my own money of course. Ahead are my favorites that I will gladly shell out cash for from both popular and under-the-radar brands alike.
01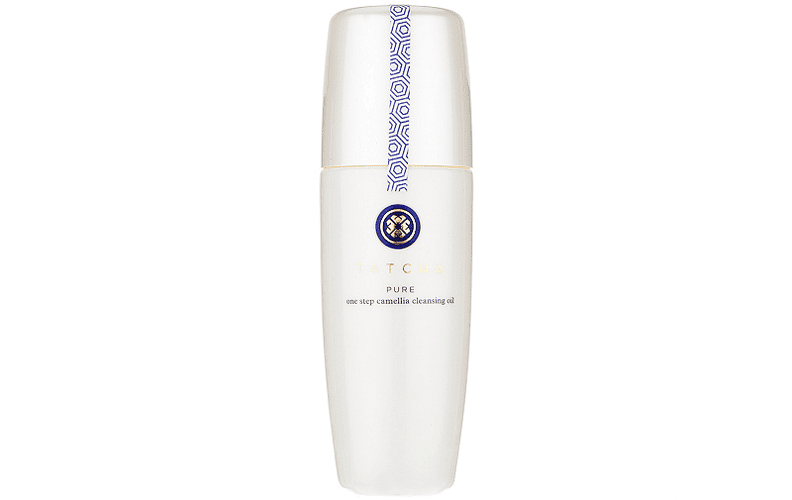 Tatcha Pure One Step Camellia Cleansing Oil
After receiving a package containing a few of Tatcha's bestselling products, I immediately reached for the Tatcha Pure One Step Camellia Cleansing Oil ($48) first — and it did not disappoint! I've tried several cleansing oils over the years, but this remains my number one. Unlike a lot of other oil products, it's formulated without mineral oil (one of the ingredients I try to avoid) and removes all my makeup effectively and efficiently, including my waterproof mascara. Plus, a 5-ounce bottle lasts me nearly a year!
02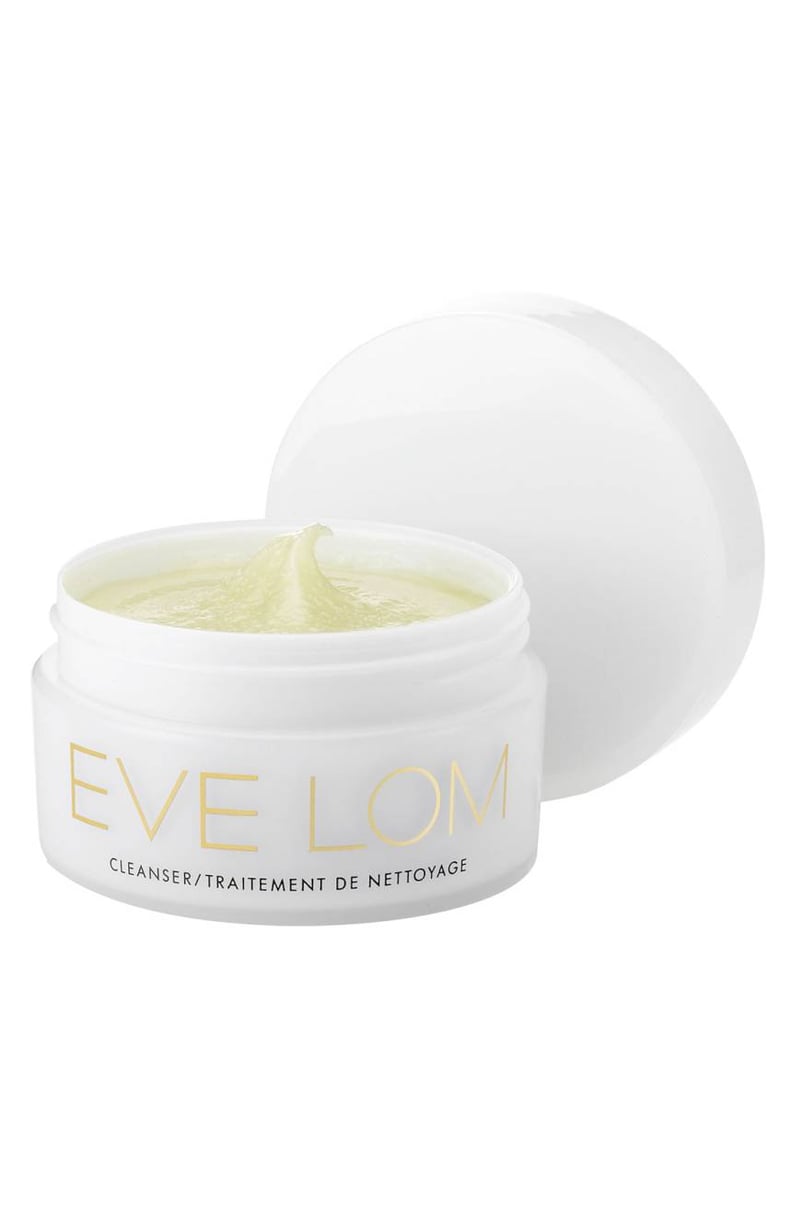 Eve Lom Cleanser
I had heard wonderful things about Eve Lom products from my colleagues, so was excited to get my hands on the Eve Lom Cleanser ($80) during a beauty closet clean out. Whenever I feel like my skin needs a little extra TLC, this always comes through. Because the product is used in conjunction with a muslin cloth, it does take a little more effort, but it's worth it since you're essentially cleansing, exfoliating, and improving circulation all at once. It never fails to leave my skin feeling soft and smooth.
03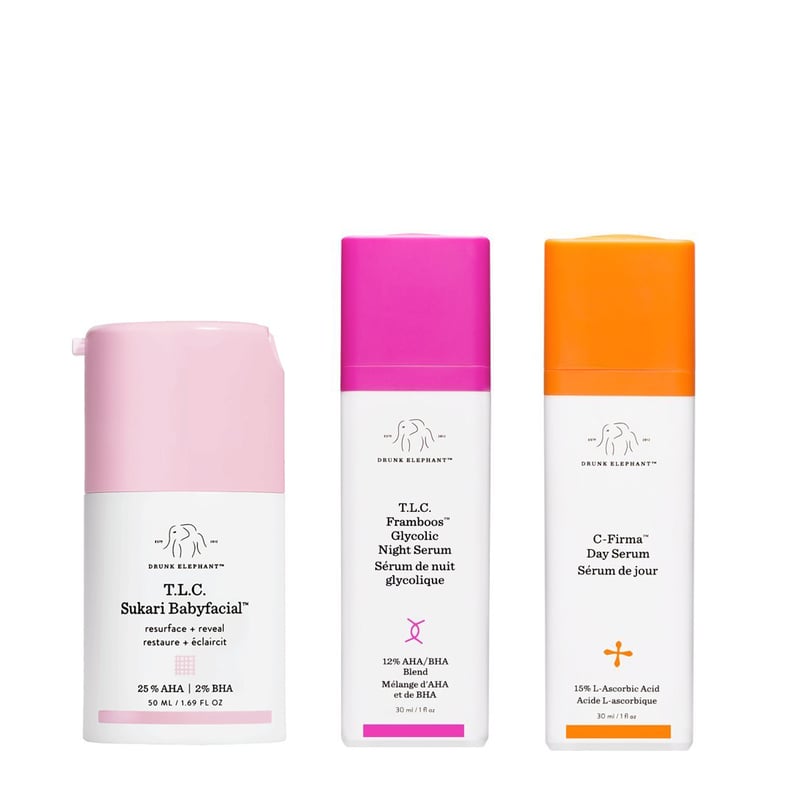 Anything From Drunk Elephant
Drunk Elephant is one of those brands that has received a ton of industry buzz, but believe me when I say the hype is real: the products truly work. I typically don't test all the products I receive from a brand in one go, preferring to slowly work my way through them over time, but when I received a package of Drunk Elephant's bestsellers, I immediately tried them all — and immediately loved them all. The three I can't live without are the T.L.C. Sukari Babyfacial ($80), the T.L.C. Framboos Glycolic Night Serum ($90), and the C-Firma Day Serum ($80), all of which contain potent amounts of effective ingredients. After incorporating the former into my weekly routine and the latter two into my daily routine about five months ago, I've noticed visible results, with far fewer breakouts, improved clarity, and a more even skin tone.
04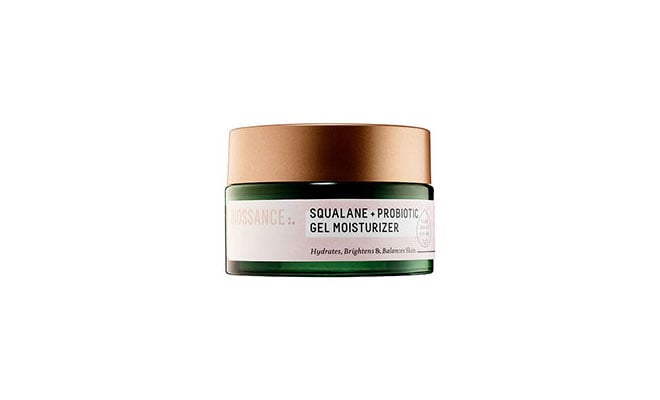 Biossance Squalane + Probiotic Gel Moisturizer
I've had a few not-so-good reactions to moisturizers, but after a friend couldn't stop raving about the Biossance Squalane + Probiotic Gel Moisturizer ($52), I knew I had to give it a try, especially considering gel moisturizers seem to be the most effective for my oily skin. The brand's science-meets-beauty approach is fascinating, and I had never considered probiotics as a skincare ingredient until this product. The probiotic ingredient, combined with the cooling gel texture, helps to calm redness in addition to hydrating the skin.
05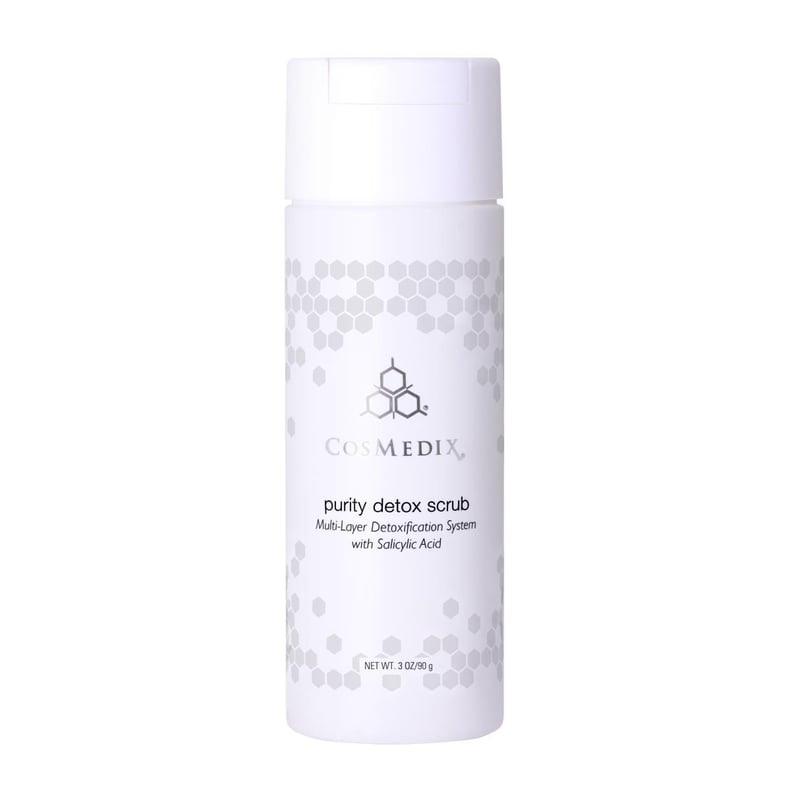 Cosmedix Purity Detox Scrub
I had never heard about this brand until a PR box landed on my desk. While I sampled everything, I always find myself returning to the Cosmedix Purity Detox Scrub ($25) whenever I need a good old exfoliation, even after dabbling with facial brushes and chemical peels. The poppy, jojoba, and date seeds help manually scrub away the dead skin cells, while the salicylic acid helps clear congestion. I've even turned my boyfriend onto this scrub!
06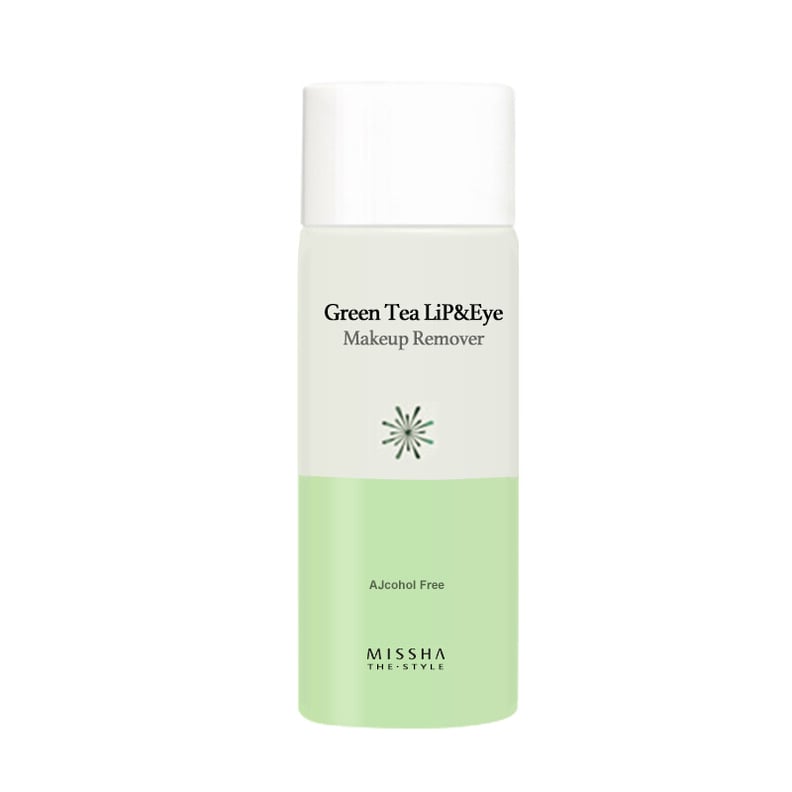 Missha Green Tea Lip & Eye Makeup Remover
Whenever I'm traveling, I rely on the Missha Green Tea Lip & Eye Makeup Remover ($12), a surprising standout from a box full of K-beauty goodies. Not only is it supergentle, removing makeup without stripping my skin, but the green tea extract is also anti-inflammatory, which is helpful when you've been sitting on a plane.
07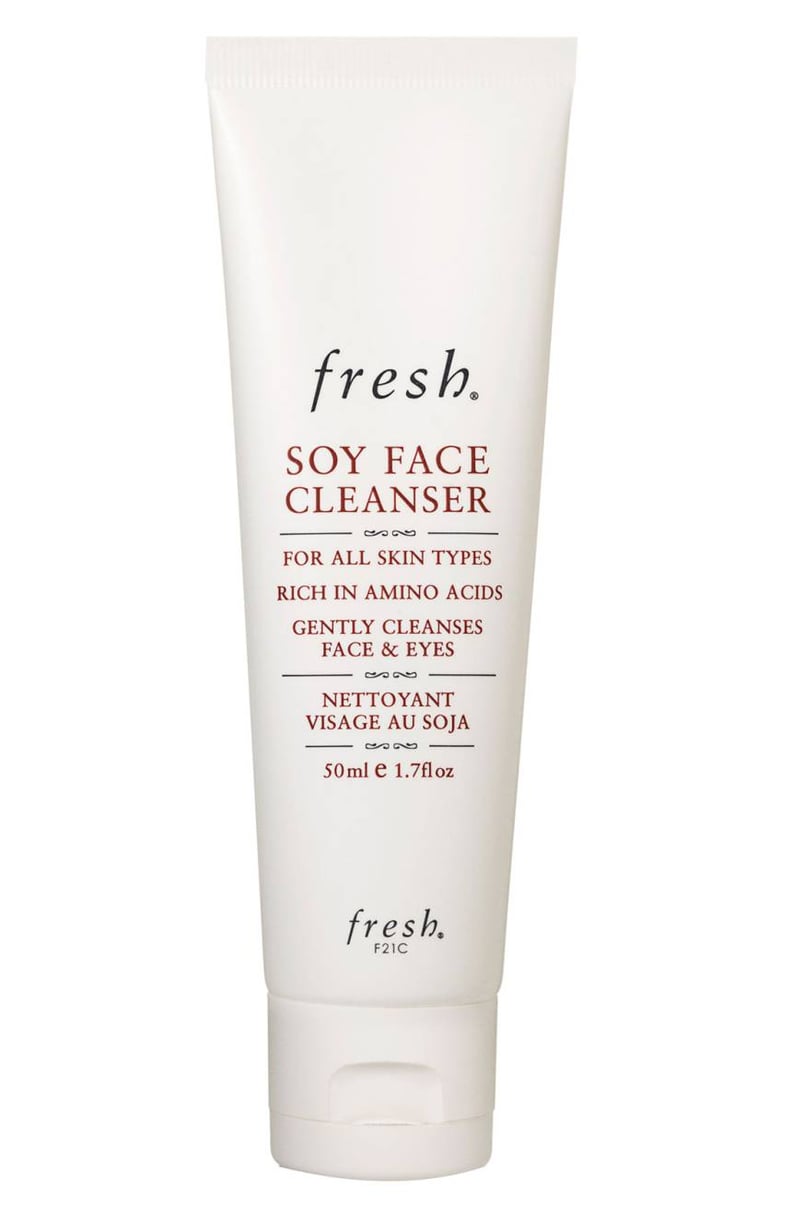 Fresh Soy Face Cleanser
I've experimented with everything from foaming cleansers to milky cleansers, and similar to moisturizers, gel cleansers seem to work the best for my skin type. I received a free sample of the Fresh Soy Face Cleanser ($15) years ago and keep coming back to it years later because of its simple, no-frills formula that leaves my skin looking and feeling clean and balanced.