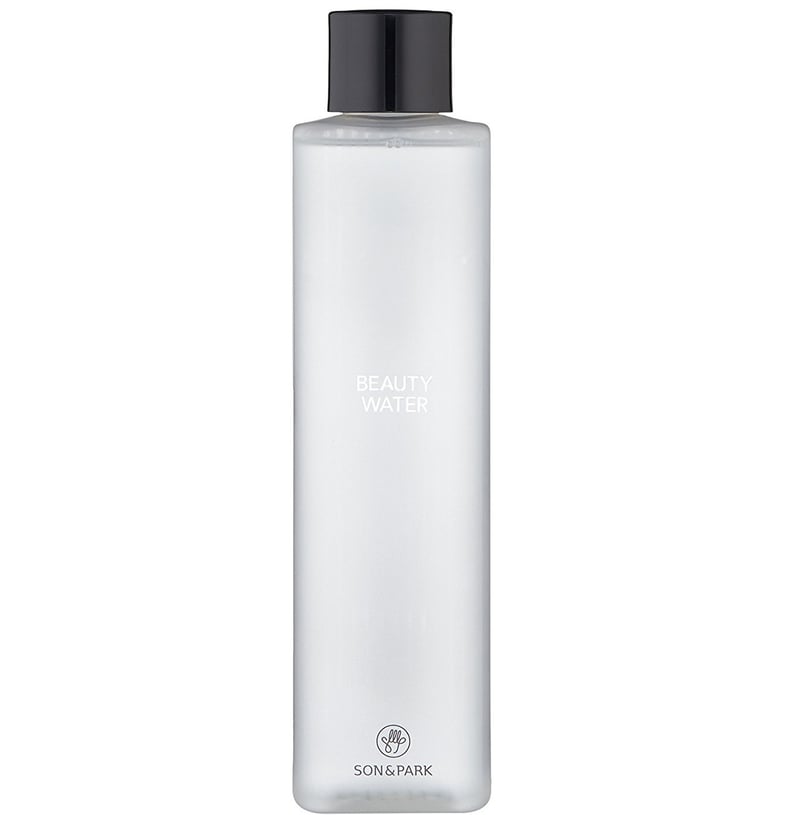 My favorite skincare product is probably the least glamorous one — but it's one of the most important. Here's the deal: your girl loves a good toner. Cleansers, Imma let you finish, but toner is the perfect product that hydrates, softens, and protects skin post-rinse. Many of the best toners come from K-beauty brands, which are known for selling multistep skincare items. If you're in the market for a new toner, please allow me to introduce you to Amazon's favorite option: Son & Park Beauty Water ($30).
This toner currently has an average rating of 4.5 out of five stars, and it's been reviewed by over 300 customers. It's made of lavender and rose water, plus orange fruit extract, white willow bark, and papaya extract. Those ingredients pull double duty to hydrate and exfoliate skin. This water also contains green tea, which is known to be a helpful antioxidant that has anti-inflammatory and soothing properties. That makes this a great option for the acne-prone beauties among us, according to shoppers.
The lightly scented water leaves no oily feeling on your face. It also balances your pH, smooths face texture, and erases the appearance of hyperpigmentation. "This is my favorite K-beauty and skincare item on the market right now, and it has replaced my makeup remover, toner, and astringent," one shopper wrote.
Another person uses this toner on more than just her face. "I use this with a cotton pad to cleanse my neck and chest. I also put some in a spray bottle since I am a lazy girl for life," she wrote.
As its name implies, this toner feels like water, so it is not irritating and doesn't burn upon application. But despite its simple texture, one shopper insists it really, really works: "I feel moisture being put back in my skin!" Sounds like the dream for all the thirsty faces out there.