Anyone Can Master This Elegant Nail Art Look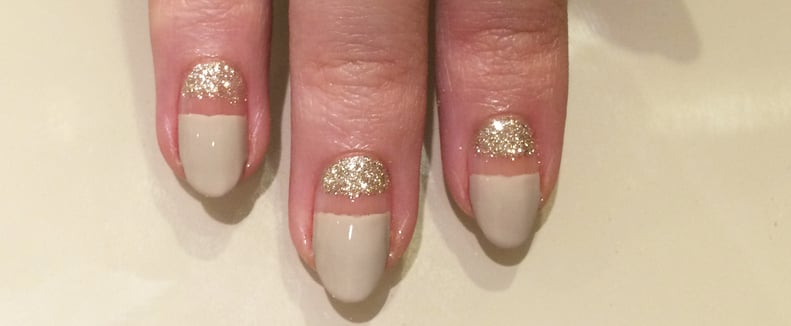 Every editorial product is independently selected by our editors. If you buy something through our links, we may earn commission.
New York Fashion Week Spring 2015 may be over, but while we'll have to wait until next year to sport any of the runway looks, you can get one of our favorite nail-art looks right now! The Creatures of Comfort show featured a colorblock nail design by Alicia Torello for Zoya. Here's how I created the runway look in two simple steps!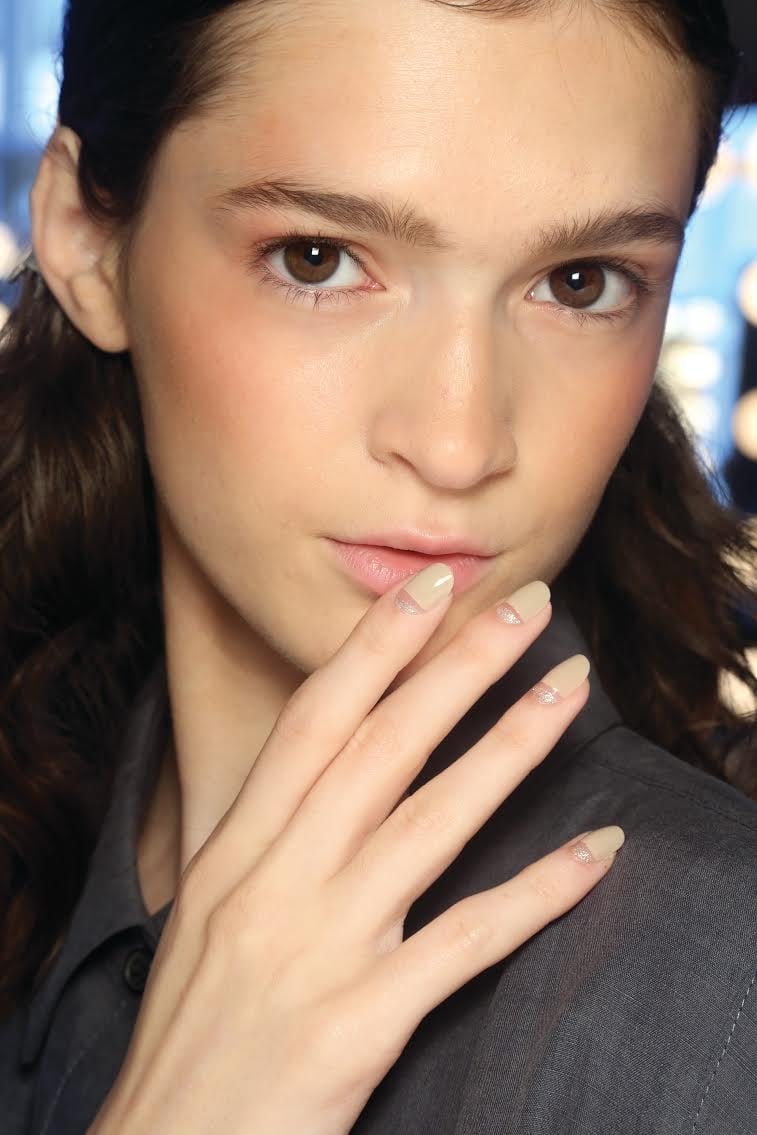 The Runway Look
Torello created what she called "the midi" look, which features two blocks of color separated by a strip of negative space that lets the natural nail peek through. She created a bronzed look and a nude variation (pictured above). I re-created the second look. Photo courtesy of Zoya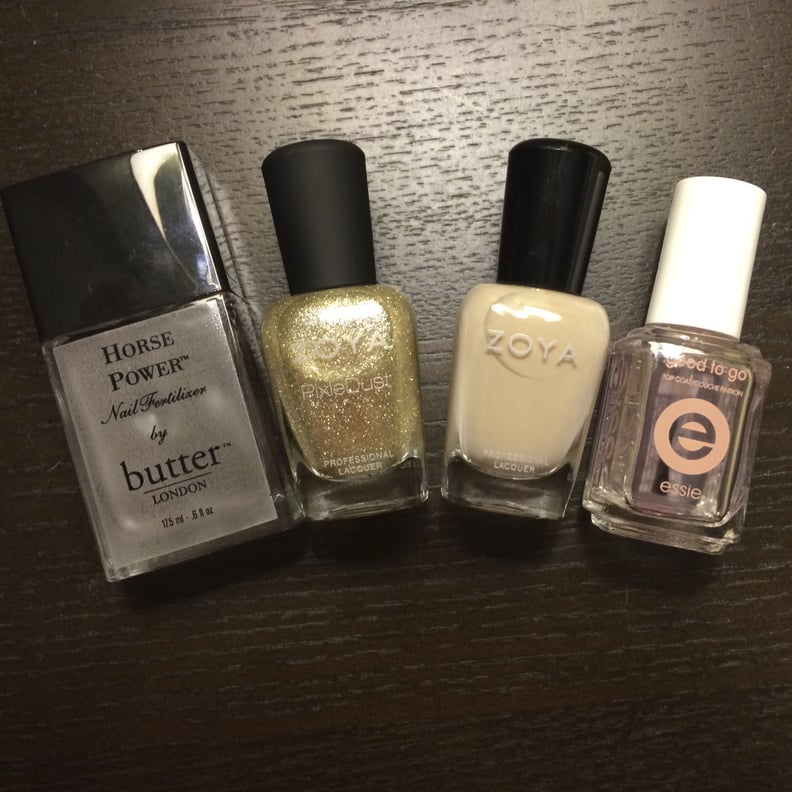 The Products
Step One
After applying a base coat, I used the sparkling Zoya Tomoko ($10) along my cuticles. The key is to make sure there is only a tiny amount of polish on the brush to ensure better control over where it gets deposited on your nail.
Since it was only a small amount at the base, I just dabbed the brush to apply the glittering shade. Because it is a textured polish, you don't have to be to exact, but dabbing allowed me to get a pretty straight line.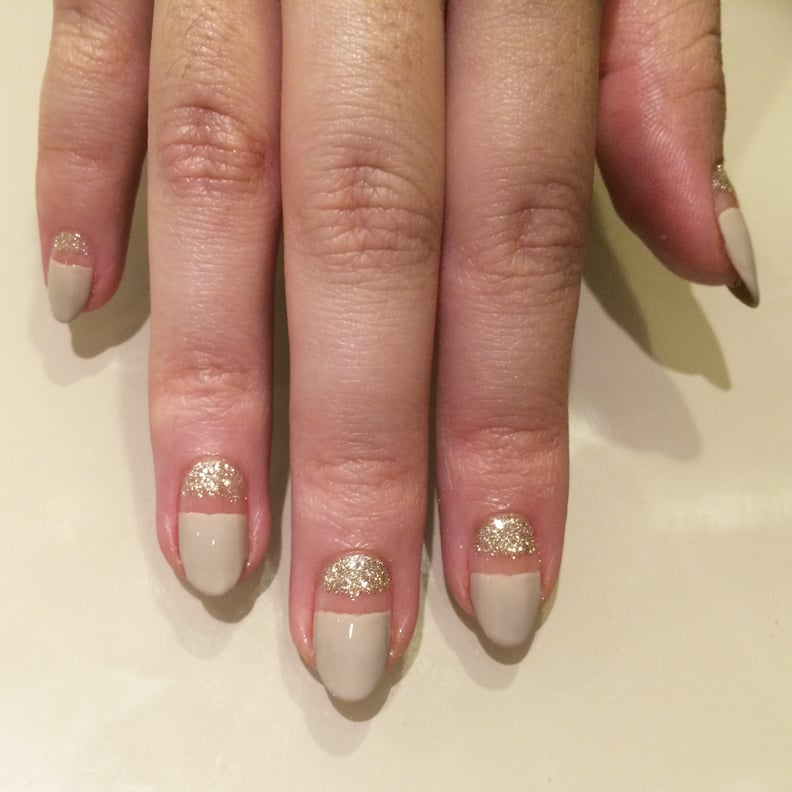 Step 2
The next step requires a little more precision, but it's a little easier, since you have a lot more of the nail to work with. Zoya Farah ($9) is a creamy opaque hue, so the line has to be clean to get a crisp look. Again, you want only a small amount of polish on the brush, which will give you better control over creating the straight line.
If you end up making a mistake, you can go back with a cleanup brush, like one from the Butter London Backstage Basics Nail Art Tool Kit ($18), with acetone to go back and perfect the edge that shows off the bare nail underneath.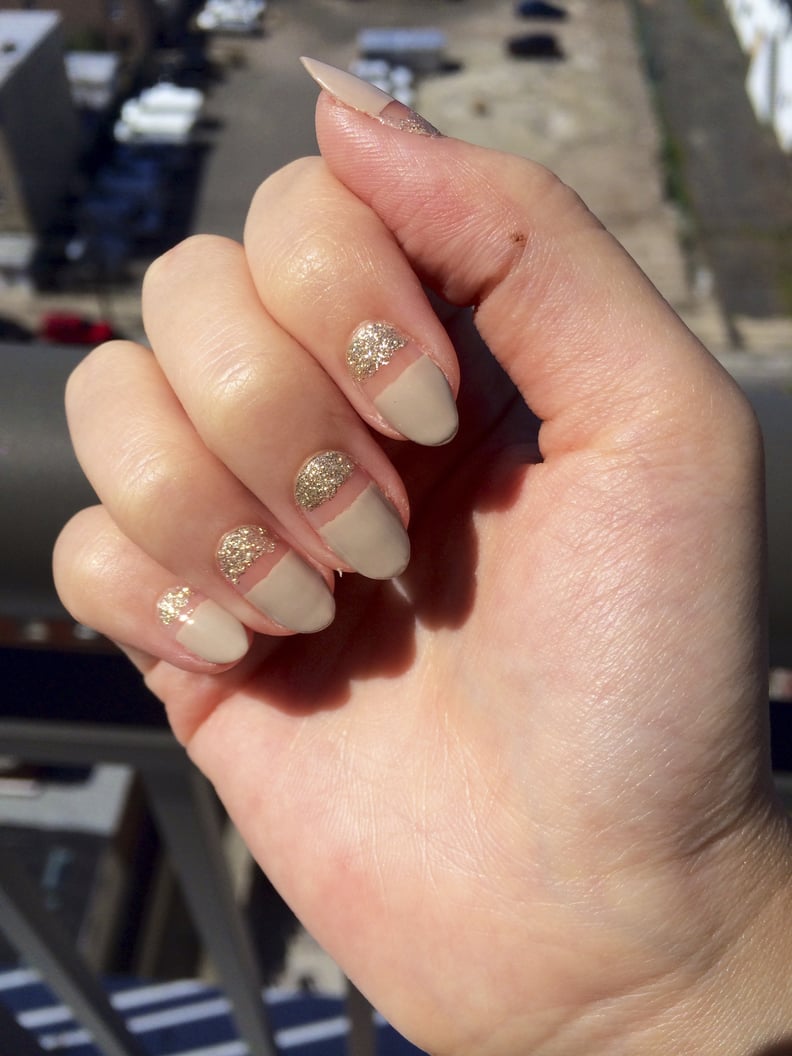 The Final Look
Seal in the look with a glossy topcoat, and you have a "midi" design that's the crop top of nail art. This nude look is the perfect neutral that works now or for the Spring. But you can also use any color combo you like to get this designer-approved take on colorblocking and negative-space nail art.