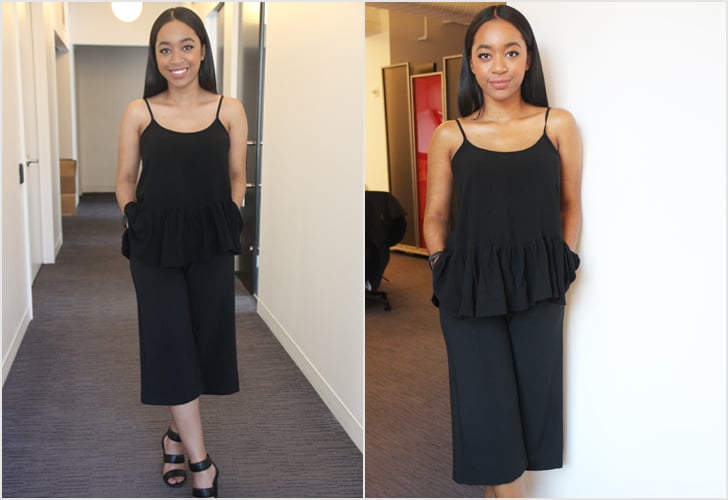 POPSUGAR Photography | Sarah Siegel
POPSUGAR Photography | Sarah Siegel
I have always been a firm believer that black girls shouldn't artificially tan. To me, using liquid enhancers on dark complexions just wasn't necessary, and I've always feared that any form of enhancement to our natural complexions would end up in an orange Willy Wonka disaster.
So when POPSUGAR's senior beauty editor Lauren Levinson approached me with an opportunity to get spray-tanned by the pros at Vita Liberta, my first thought was to immediately decline. However, after giving it thought, I wondered if my reaction was purely the result of a beauty myth. Out of pure curiosity, I decided to challenge myself and sign up for the spray tan to debunk the myth or confirm my theory that liquid enhancers aren't flattering on dark skin.
When it was my turn to strip down (yes, down to my undies) and get into the tanning tent, I knew there was no turning back. I stood there as the cold spray latched onto my pores and anxiously closed my eyes. After a few brief turns and chills, the entire process was finished. Once my tan was complete, I gazed in the mirror and was overwhelmingly pleased with my glowing, toasty complexion. The tanning liquid coated my skin with a radiant shine that made it look like I'd just returned from an exotic vacation. I was visibly darker, but my complexion still looked completely natural.
Throughout the day, I was extremely aware of the tanning solution on my body. I personally couldn't wait to rinse it off to see the hue once it was settled in my skin, but the experts at Vita Liberata said it was OK to skip a shower and sleep in your tanner to achieve a deeper tint (just avoid white sheets!). But that night, I opted to shower with a gentle exfoliating cleanser to lather away the first layer of liquid enhancer. My tan melted down to a more bronzed version of my typically pale, blotchy skin. I couldn't wait to throw on a plunge-neck top the next day to show off my sexy complexion. To say I was obsessed with my tan was an understatement.
As it turns out, my earlier hunch was wrong. My belief that a certain beauty enhancement is made solely for one type of skin is just a myth that feeds into beauty stereotypes. I am a black girl, I got a spray tan, and I loved it. And after my first experience, I've learned that like your favorite bronzer or liquid illuminator, a faux tan will simply just lift your natural skin tone to transform it into a more radiant version of you. So if you're like me and thought that spray tans and black girls don't mix, I can confidently assure you that they do. With proper research into products and technique, you lower the risk of mishaps during your first tan.
I've gathered all of my learnings to prepare you for your first spray-tanning experience. Read along for everything you need to know before getting spritzed or doing it at home (especially if you have brown skin).
Preparing For Your Tan
There are a few general rules to follow before stepping into the tanning tent. The day before my tan, I was advised to thoroughly exfoliate with an oil-free body scrub to create a smooth canvas. I smoothed my skin with a brown sugar, honey, and lemon DIY concoction. I was also advised to not apply any moisturizer the day of my tan. So, the night before, I slathered on a thick layer of Ceramidin Body Cream by Dr. Jart+ ($35) so my skin would still be hydrated the following day.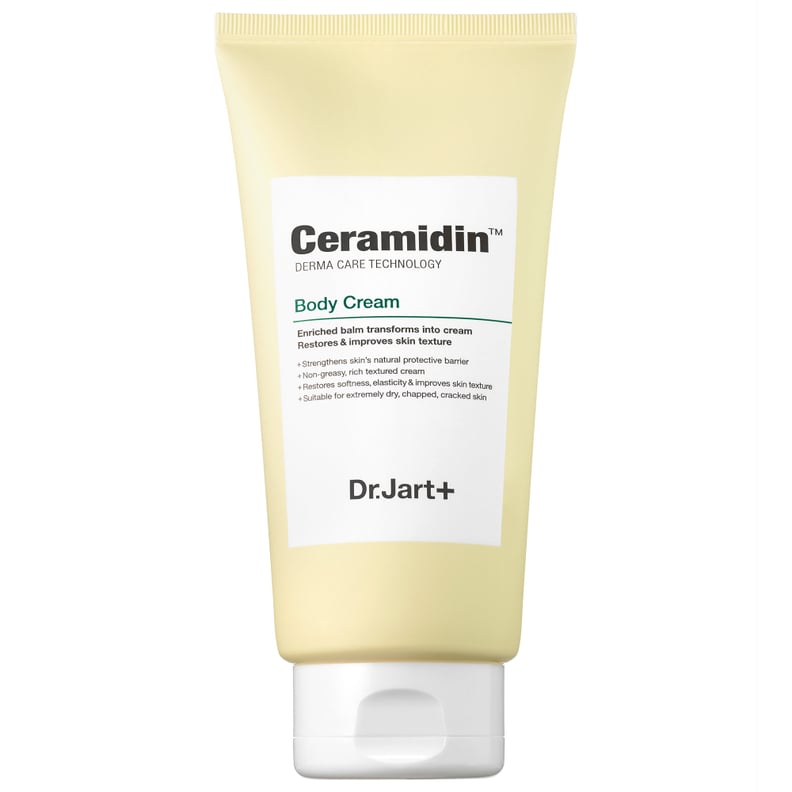 If you're going on vacation and plan on scheduling a bikini wax around the time of your tan, it is highly recommended to do all hair removal, including shaving your legs, 48 hours before tanning.
The week of your spray tan requires some prep for optimal results, too. CEO and founder of Vita Liberata Alyson Hogg recommends drinking lots of water and eating foods high in lysine (like kale, spinach, and avocado) to further enhance the brightness of your skin. In addition to being mindful of what you eat, wear loose-fitting dark clothing you won't mind getting dirty, as color from the tan can transfer onto your clothing.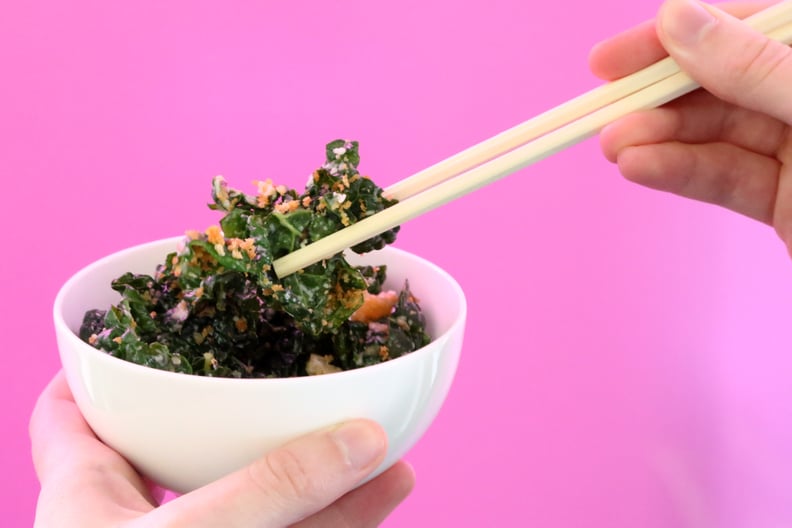 During Your Tan
Your chances of a flawless application are greater when you tan completely naked. If you're not comfortable getting bare or if you won't be in a bikini anytime soon, leaving on undergarments is also totally fine; just don't wear any lingerie pieces you won't want to dirty with the bronzing liquid.
Before applying any liquid, your tanning expert will cover the rougher areas of your body with a thin layer of lotion to prevent the liquid from settling into those lines. You can protect your hair with a plastic shower cap, and you'll be given sticky slippers to protect under your feet. Your tanning expert will instruct you on how to stand and place your limbs. After two to three minutes of turns and large sprays, the entire process will be done!
After Your Tan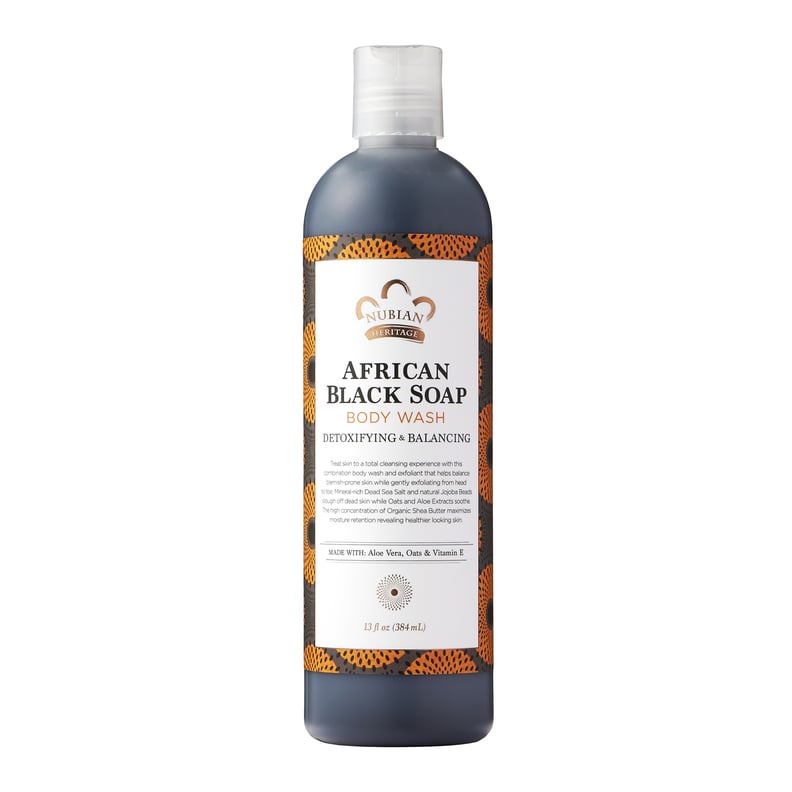 Most new spray tans are formulated to dry quickly, like the Vita Liberata one I experienced during my first time. So after your tan, you are able get dressed as normal and go about your day. However, you should avoid contact with water for six to eight hours so your tan can set. Also try your best to wait two hours before washing your hands.
If you removed any makeup prior to getting tanned, it is also recommended to wait two hours (or more) before applying liquid makeup to your skin. But if you're headed to an event or errand post-tan and want to touch up your makeup, you can use a long-wear powder foundation to avoid reapplying throughout the day. I lightly dusted Esteé Lauder Double Wear Stay In Place Powder Makeup ($40) on my face with a fluffy powder brush ($75).
To ensure that my "guide layer" and any dead skin rinsed off completely during my shower, I lathered with an extragentle exfoliating cleanser from Nubian Heritage ($12). After showering, it is imperative that you keep your skin hydrated by moisturizing twice daily to avoid peeling and to help your color fade consistently.
For At-Home Self-Tanning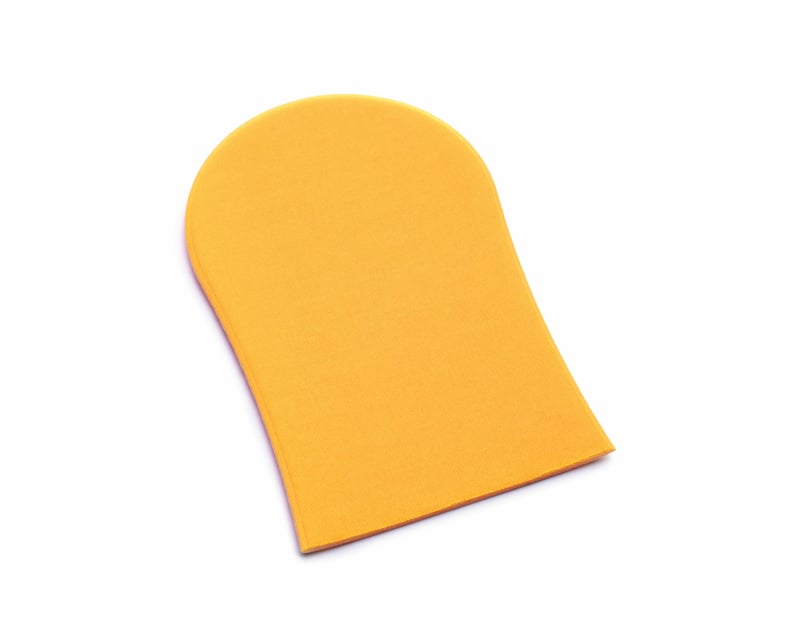 If you'd rather take your tan into your own hands, there are a few things you can do to have the most effective at-home experience. In addition to your essential prepping steps, a tanning mitt should be the first piece of your arsenal, along with a coloring agent and a thick moisturizer. (Check out which self-tan liquids POPSUGAR editors use at home.)
I consulted celebrity tanning expert James Read of James Read Tan by email, and he stressed the importance of applying the liquid to your body from shoulders to toe in sweeping motions to avoid blotchiness and streaking. He suggested to abstain from placing tanning lotion directly on your elbows, knees, feet, and ankles, as those areas are often rougher in texture and can cause creasing. Instead, protect that skin with a thin layer of moisturizer as your first step. And when tanning your face at home, use a lighter tanning liquid shade to achieve the most natural finish. You can even mix some tanning solution into your facial moisturizer to avoid going too dark!
When using self-tanner at home, be extra cautious of overapplying. To avoid an unwanted dark hue, make sure to spread a thin layer of the liquid or mousse and add more if needed. Most at-home tanning lotions will gradually darken, so try not to overdo it. If you still desire a deeper glow after your first application, opt for an overnight tanner.
Similar to getting tanned by a professional, carefully cleansing and moisturizing your skin is key to a flawlessly fading tan. In addition to exfoliating and hydrating your skin, aftersun products will help preserve the life of your lifted complexion. But no matter your skin complexion or race, protecting your body with SPF is an absolute step to gorgeous healthy skin — tanned or au naturel!