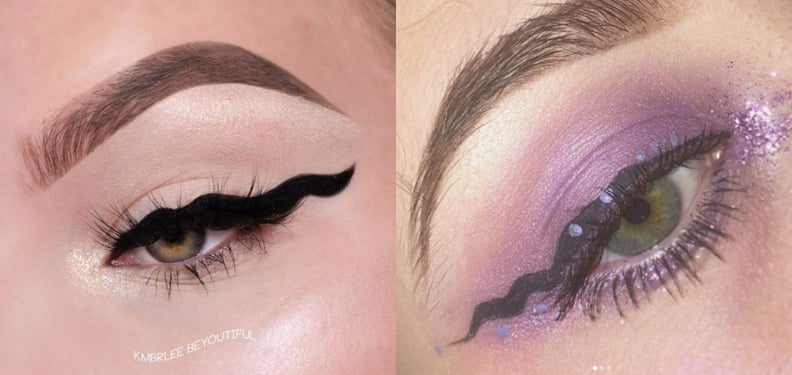 Like it or not, you can't escape the "squiggle" beauty trend. It first started with brows, then inspired wavy lips. Now, it's taking over liquid eyeliner, too. Beauty bloggers have been reinterpreting classic winged liner with the trippy trend, and the results are nothing short of mesmerizing.
Celebrity makeup artists like Hung Vanngo and Mario Dedivanovic seem to think the squiggle trend has gone too far — they both reposted a hilarious Instagram video of Filipino entertainer Rhapsody Artajo going HAM on her wavy brows. "That's a dumb look!" she says after doing an exaggerated version. We think there's no such thing as going "too far." Go on and get weird with your makeup, friends — and hold on to your sense of humor.
Come to think of it, wavy liner may even be more wearable than wavy brows. Consider it a whimsical touch to your everyday look. Plus, now you won't have to worry about getting both wings precisely sharp and even (an eternal struggle). Get an eyeful of the latest trend ahead.