Update: Happy Oct. 3, friends. In honor of this historic day in pop culture history, Storybooks has announced a new launch date for the Mean Girls Palette. Be sure to set your calendar alert for Nov. 1 — that's when this power pink palette launches.
Original post: After nearly a year of planning (and a year of us waiting impatiently), the Storybook Cosmetics Mean Girls palette finally has a launch date. And it's Oct. 3. OK, not officially, but we do know that the 12 shades will come out sometime in October. We're so frickin' excited, we might just dress up like Santa and shout, "You go, Glen Coco!"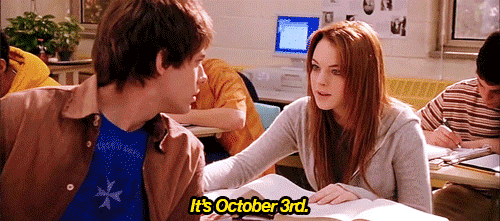 The dreamy brand that's behind the viral Harry Potter palette and Beauty and the Beast-esque rose brushes posted a video to their Instagram that showed one of the colors swatched reading, "WEDNESDAY" (in pink, of course).
Perhaps the fetch-est news of all is that this palette isn't limited edition. Just don't wait as long as Caty did to tell Aaron Samuels that she secretly liked math to scoop this up. We're sure this product is going to sell out faster than news of the Burn Book spread throughout the halls of North Shore high.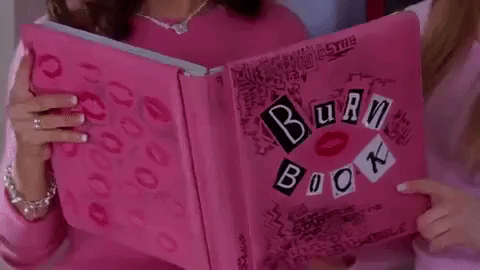 Speaking of the Burn Book, don't forget that there's another Mean Girls-inspired beauty launch coming soon from UK-brand Spectrum. Since that line is made up of 10 brushes, you'll be able to use it with the Storybook palette.
A vanity full of products inspired by one of the greatest films of all time? This just might be the best news since Gretchen Weiner's father invented Toaster Strudel.