This 1 Smelly Product Just Might Be the Key to Curing Your Acne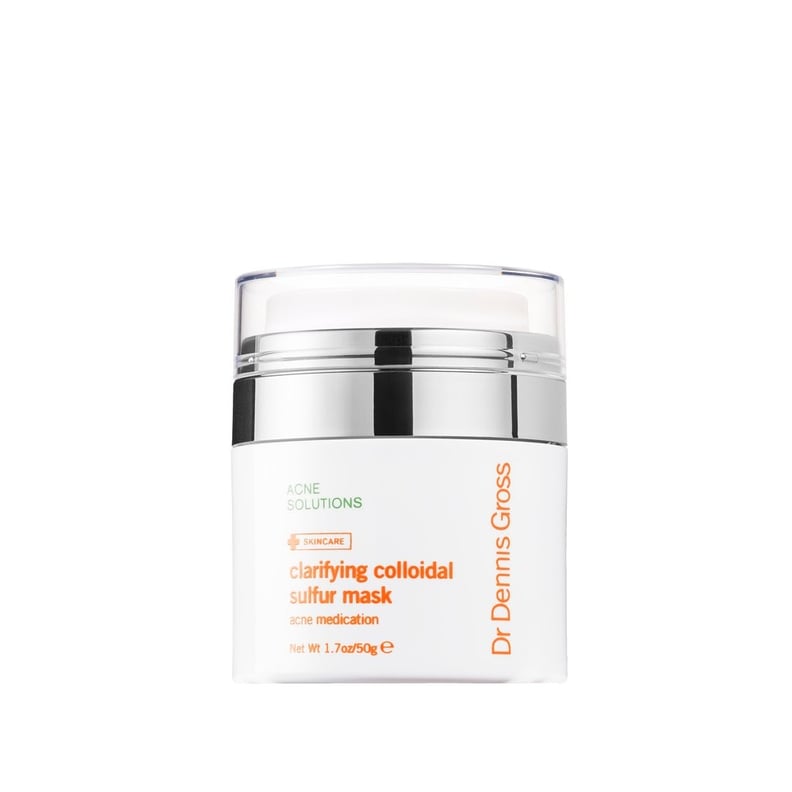 While the word "sulfur" may not exactly conjure up the most pleasant thoughts, don't be so quick to write off the ingredient. For one, sulfur has probably snuck into your own skincare routine — Mario Badescu's cult-favorite Drying Lotion ($17) is a prime example — but lately it's making some serious waves in the skincare world as a star ingredient.
We reached out to Dr. Kally Papantoniou, a cosmetic dermatologist, who told POPSUGAR that "sulfur is a mineral that plays an important role in how our skin functions" and "has been used in skin care since antiquity." According to Dr. Papantoniou, "It has natural antibacterial and antifungal properties that make it helpful in the treatment of skin conditions, and it has anti-inflammatory properties."
This (admittedly smelly) ingredient is especially good for oily and acne-prone skin types. "Sulfur has antibacterial properties, which help fight P. acnes, the bacterium that contributes to acne," Dr. Papantoniou said. "It also works as a keratolytic agent, aiding in exfoliating dead skin cell layers that can cause unwanted clogged pores."
Since sulfur is on the rise as a skincare hero ingredient, we're showcasing both new launches and old favorites, so get ready to say "Bye, Felicia" to your acne.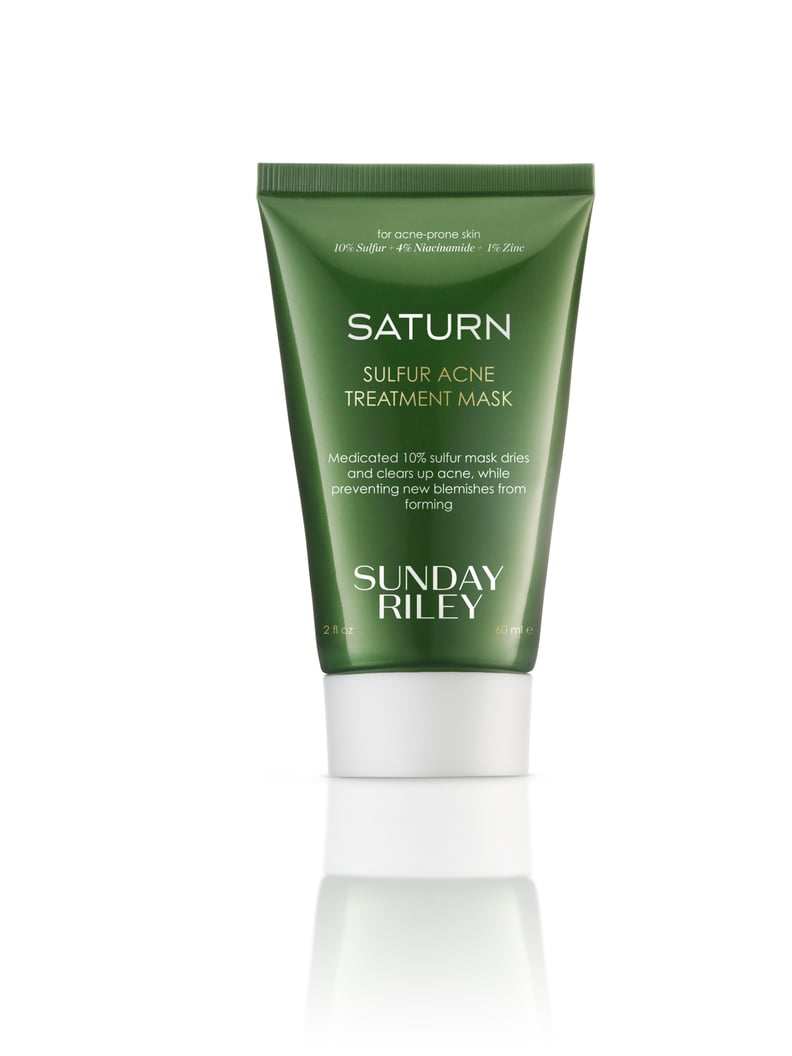 Sunday Riley Saturn Sulfur Acne Treatment Mask
Saturn Sulfur Acne Treatment Mask ($55) has the ability to quickly zap oil and pimples with a cocktail of potent ingredients. In addition to 10 percent sulfur, which swoops in and soaks up oil even in the most congested pores, it contains four percent niacinamide, zinc PCA, and bentonite clay.
This mask has a very faint sulfur smell — nothing offensive — and applies in a thin, paper-like layer across your skin. It also dries quickly, which means it isn't messy for the 20-minute wait time, and rinses off like a dream. After you treat, your skin looks and feels less oily, and it effectively gives existing blemishes the boot.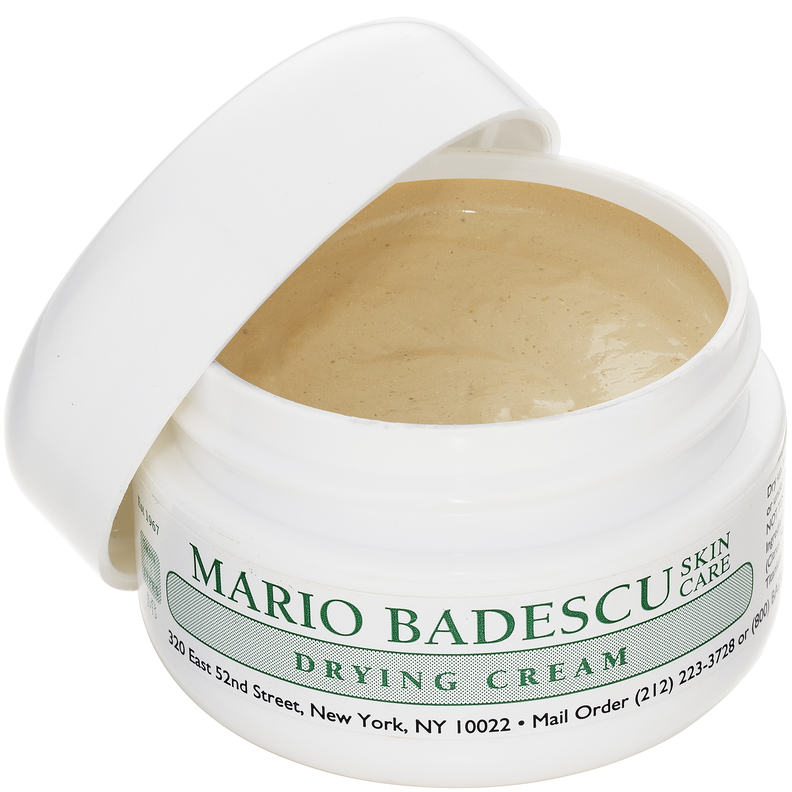 Mario Badescu Drying Cream
You're likely familiar with Mario Badescu's Drying Lotion, the heavenly pink stuff that's housed in a tiny glass apothecary bottle. The Drying Lotion contains small amounts of sulfur, but the brand's Drying Cream ($17) truly puts the ingredient in the spotlight.
Like the lotion, the cream is intended to be used as a spot treatment. It features a thick and textured paste, smells herbal and medicinal, and stays wet on the skin while it works its pimple-blasting magic. In addition to bringing pimples to a head, it also reduces the redness, tenderness, and size of those awful underground zits.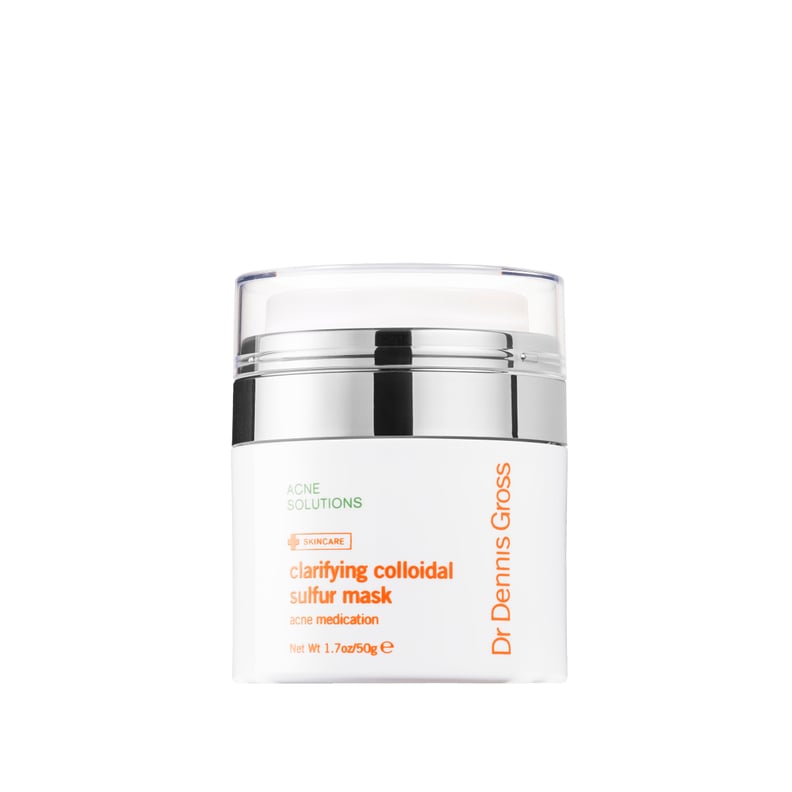 Dr. Dennis Gross Clarifying Colloidal Sulfur Mask
This Colloidal Sulfur Mask by Dr. Dennis Gross ($42) works best on skin that is sensitive, irritated, and acne-prone. Its creamy and thick consistency spreads well over your face, chest, and back, and it gently cools the skin while it works its magic.
In addition to the five percent colloidal sulfur, which targets and blasts oil and acne, it contains kaolin and bentonite clays to further clarify. It's also formulated with licorice root extract, an anti-inflammatory ingredient that reduces hyperpigmentation caused by acne, and prickly pear to further reduce redness and irritation. Because it also contains retinol, which nixes wrinkles and fine lines, it's great for aging and dry skin.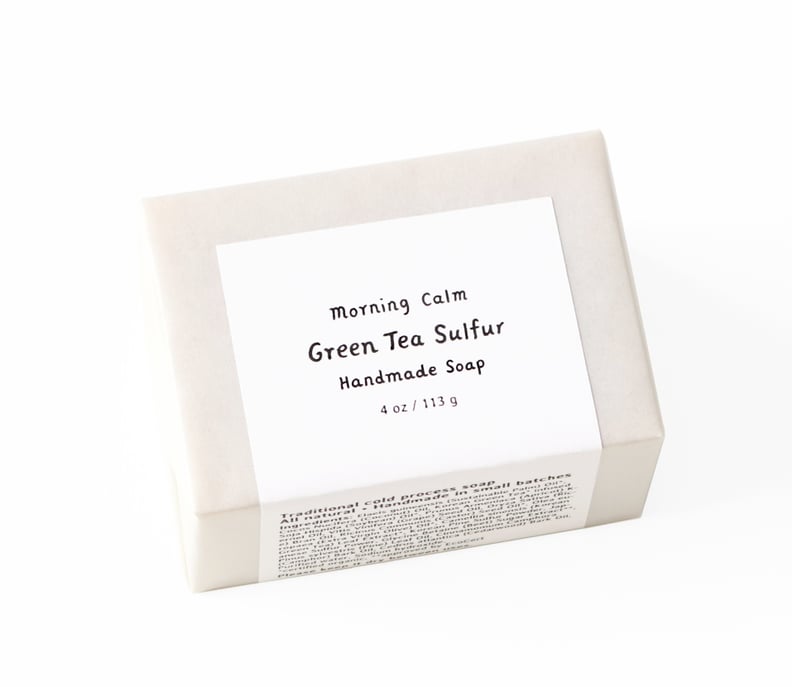 Green Tea Sulfur Soap by Etsy Seller MorningCalm
Bacne? Chestne? Armne? A bar of sulfur-infused soap—like this Green Tea Sulfur Soap from Etsy seller MorningCalm ($12) — can help.
"In Asia, sulfur spas and green teas are connected to healing, resting, and renewing our skin, body, and mind," Hwasoon, who makes the soap, explained to POPSUGAR. "The key ingredients of this soap are organic Korean green tea, Korean pine sulfur, and Japanese sulfur powder. As it is a long-cured mild soap, you can use it for both face and body. I personally enjoy it as a body wash. The soft lather created by the organic sulfur is gentle enough to enjoy a relaxing cleansing ritual."

Amarte Daily ExfoliPowder
Amarte's Daily ExfoliPowder ($37) is a brilliant cleanser for several reasons. First, it's a powder formulation that's activated once wet, which means you can throw it in an overnight bag or take it on a plane without having to worry about TSA side-eye or messy spillage.
Second, it's a very gentle exfoliating cleanser that nixes dead skin cells, brightens skin, reduces acne-caused hyperpigmentation, and refines your pores.
Other than sulfur, this powder contains a host of ingredients that promote skin health, including wheat and bran extract to boost cellular recovery and arbutin to brighten.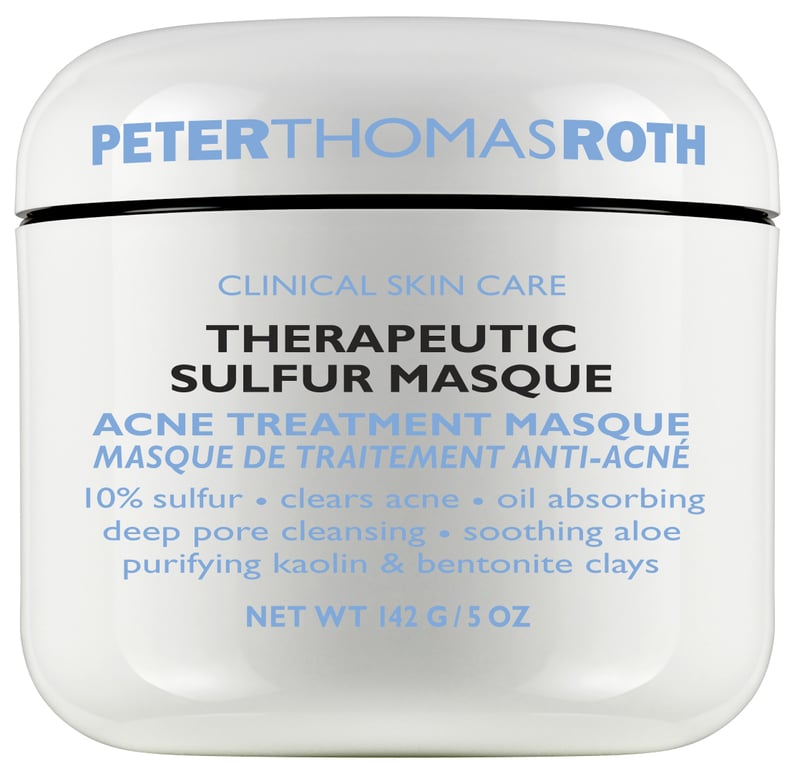 Peter Thomas Roth Therapeutic Sulfur Masque
With a 10 percent concentration of sulfur, Peter Thomas Roth's Therapeutic Sulfur Masque ($47) is a force to be reckoned with. Because of its potency, this mask is meant be used only once or twice a week, and it effectively reduces breakouts and minimizes oil production. Reviewers especially herald the mask for its ability to melt away blackheads and treat deep, cystic acne.
It has a soothing, cooling effect on the skin, is ultracreamy, and smells very pleasant despite its high concentration of sulfur. It also contains aloe vera to help soothe inflamed or irritated skin and kaolin and bentonite clay to further mattify.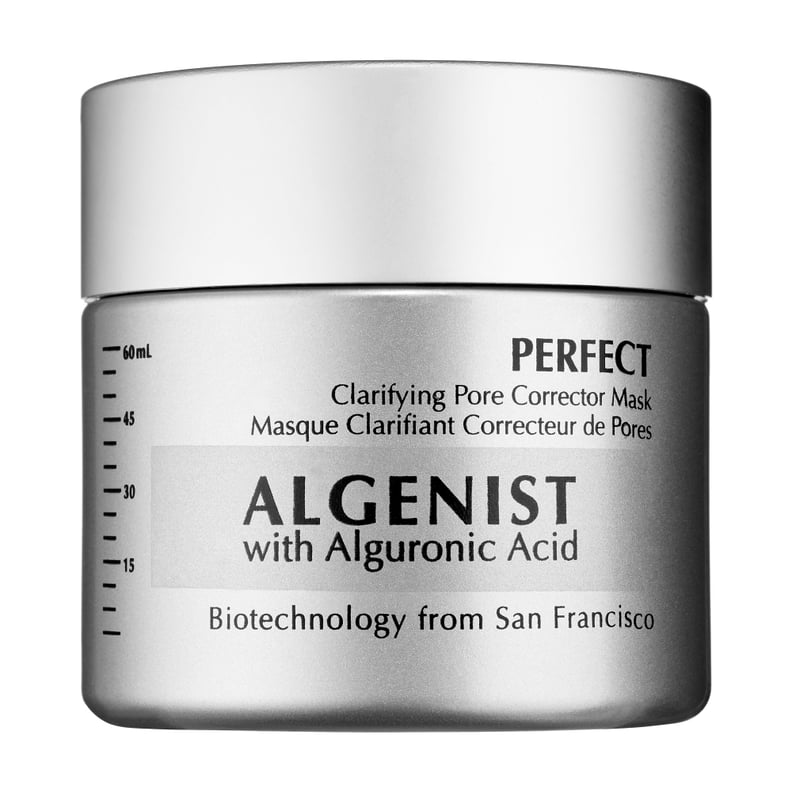 Algenist Perfect Clarifying Pore Corrector Mask
We've got one last sulfur mask to throw at you: Algenist's Perfect Clarifying Pore Corrector Mask ($55), which combines acne-blasting sulfur and wrinkle-fighting alguronic acid. It's ideal for anyone who wants to give fine lines and wrinkles the finger in addition to reducing oil production and breakouts.