Fact: you don't have to walk out the door with the same old 'do for the next three months. With the help of three celebrity stylists, we're giving you the lowdown on some of Summer's hottest hair trends and teaching you how to re-create them on your own. From the double fishtail braided crown to the bubble pony, mermaid locks, and an accessorized pixie, this is all the hair-spiration you need for those upcoming Summer festivals, pool parties, beach days, and soirees.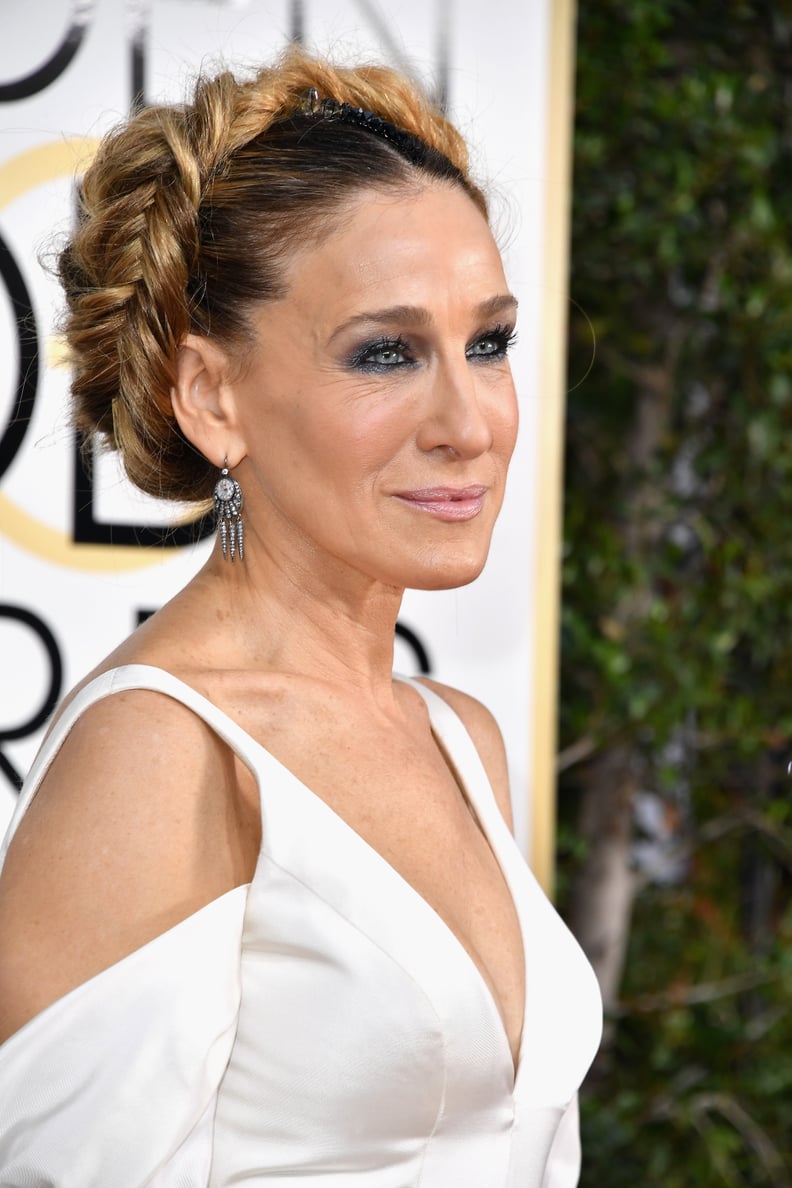 Double Fishtail Crown Braid
It doesn't matter where you are — the beach, a music festival, a BBQ pool party — this double fishtail braided crown, as seen on Sarah Jessica Parker, will earn you all the heart-eyes emoji.
"I am loving this look because it is regal and trendy at the same time," said Matt Fugate, Kérastase Paris consulting hairstylist. Also, it totally works for day-two or -three hair. Apply a texturing spray, divide hair in half, create two fishtail braids, and wrap around the top of your head.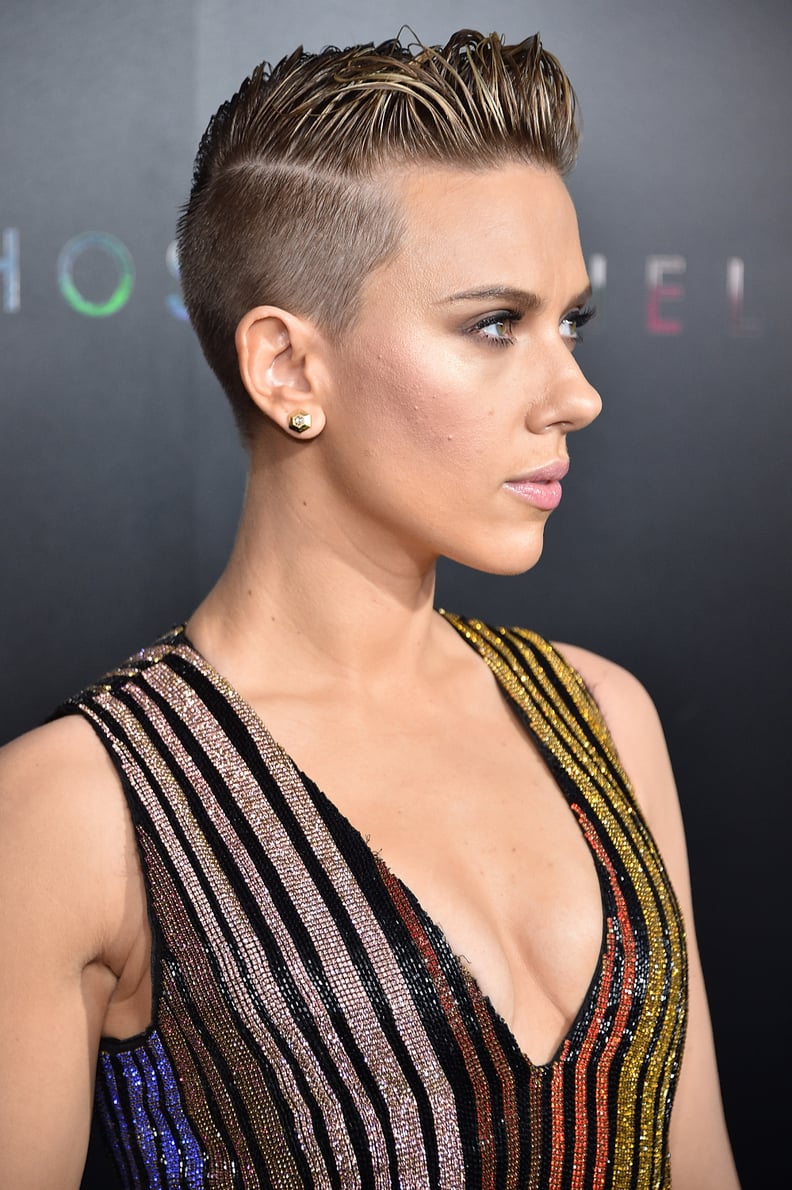 Edgy, Structured Crop
If it seems like all the A-listers are opting for a short, bold crop, it's because they are. Melanie Esteban of Butterfly Studio Salon said that product choice is key for elevating this look. For that superstructured vibe Scarlett Johansson's wearing, douse hair with a high-hold gel or hairspray and use the wider part of a comb to push the hair up and slick it back.
Textured Voluminous Pony
This high pony seen on Ella Eyre is all about natural texture and amped-up volume, making it a go-to for those five-minute mornings or lazy beach days. Celebrity stylist Nick Stenson said to gather all your hair from just behind the ear to the high point of the head and secure with an elastic. Throw on a little mousse or sea salt spray to enhance texture and massage your scalp with your fingers to boost volume.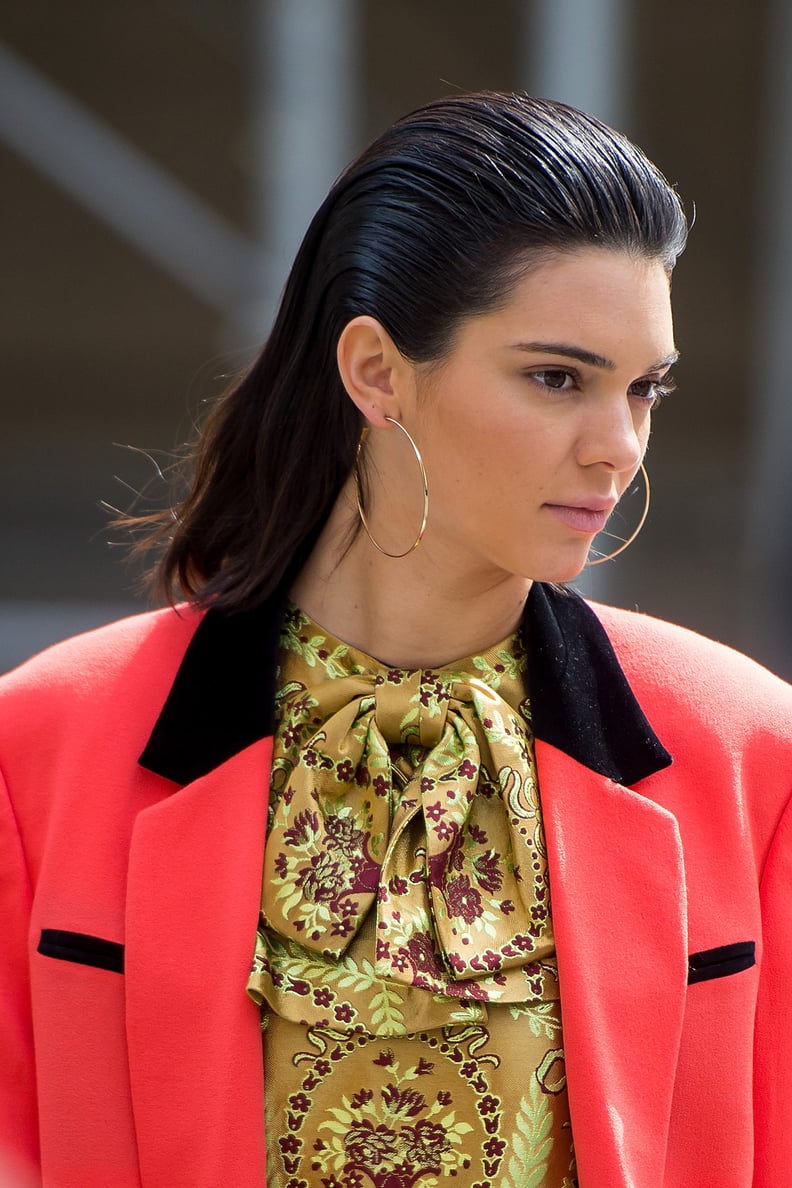 Wet and Slick
Take your cue from Kendall Jenner and dare to wear wet hair. Fugate said this slicked-back, high-fashion style should be in your back pocket all Summer long, especially if you plan to spend time at the pool or beach.
Cocktail some light gel with a couple drops of nourishing hair oil and apply throughout wet hair. Slick back with a comb and twist the ends with your fingers, and allow it to air dry.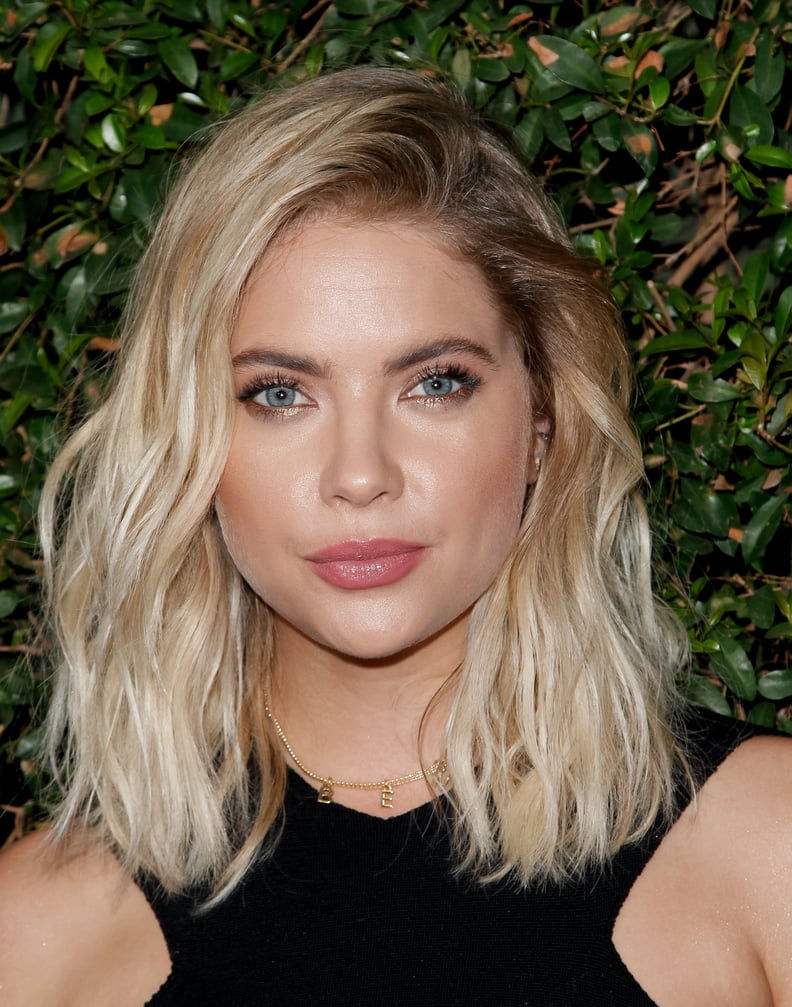 Beach-Wavy Lob
This Summer, we're lobbying for the effortless lob as seen on Ashley Benson. And though it may come off as carefree, it does require some effort, said Esteban. She said to curl random sections of the hair for definition, making sure to pull each freshly curled section of hair to elongate and straighten the ends. Create a funky side part to spruce up the mid-lengths, and finish with a dry texturizing spray for that piecey definition.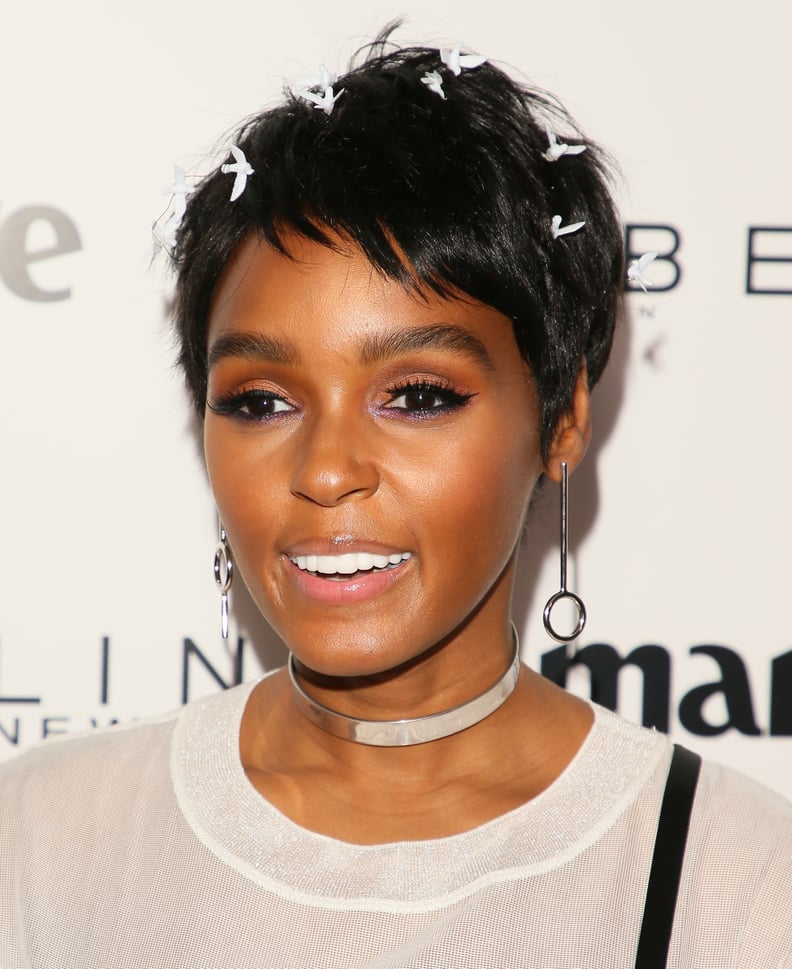 Accessorized Pixie
In case you didn't realize it, we're totally reliving the '90s right now. Proof: Janelle Monae's adorable pixie and those updated butterfly clips.
"I'm obsessed with this style," said Stenson. "This is the perfect look for the girl on the go."
Using your fingertips, comb a little pomade or wax through the ends of your hair and piece out sections to create your desired shape. Don't forget the clips!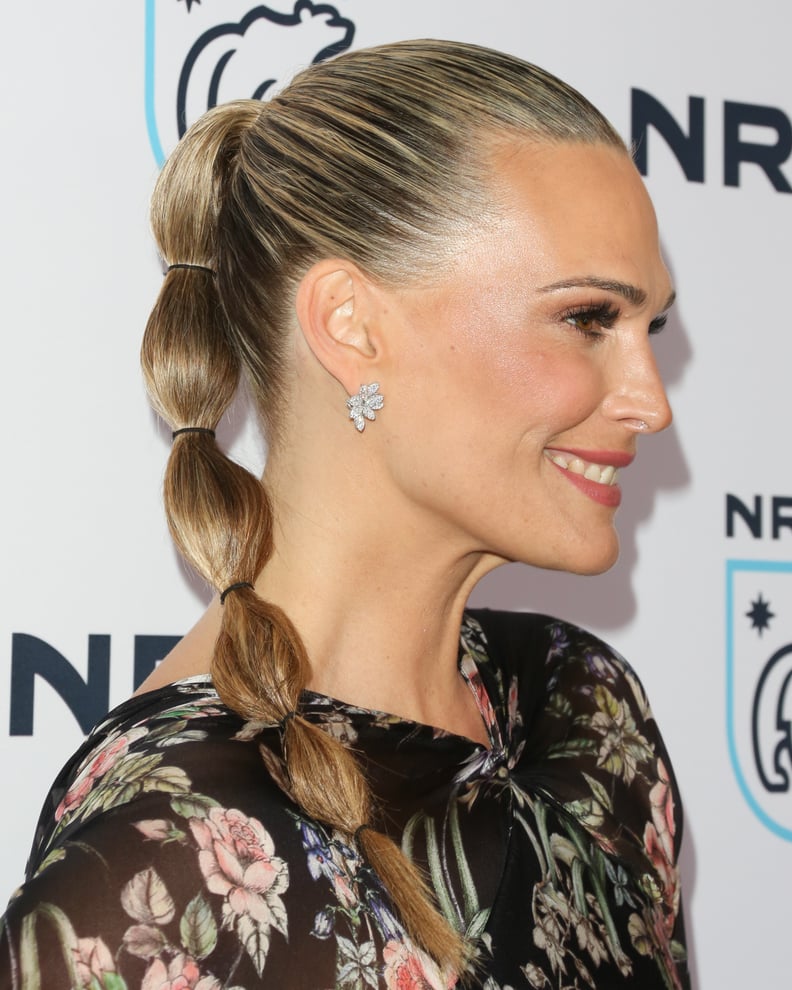 Bubble Pony
Pop the Champagne because we're bringing in the bubbles. This fun and flirty upgrade to the ponytail is super versatile, said Fugate, and you don't have to have stick-straight hair to pull it off, either. Just throw hair into a high pony, then add evenly spaced elastics all the way down. You'll look just like Molly Sims, pictured.
Pro tip: style your hair like this before the gym or at the beach and then remove afterward for some major waves.
Modern-Day Marie
Hey, curly haired girls (like Jenny Slate!), this carefree, modern-day Marie Antoinette updo is yours to own all Summer long, said Fugate. Style damp hair with a softening, curl-defining mousse and slowly blow-dry with a diffuser. For that messy, sexy texture, pile hair on top of your head in an asymmetrical, haphazard fashion and pull out little pieces to frame your face.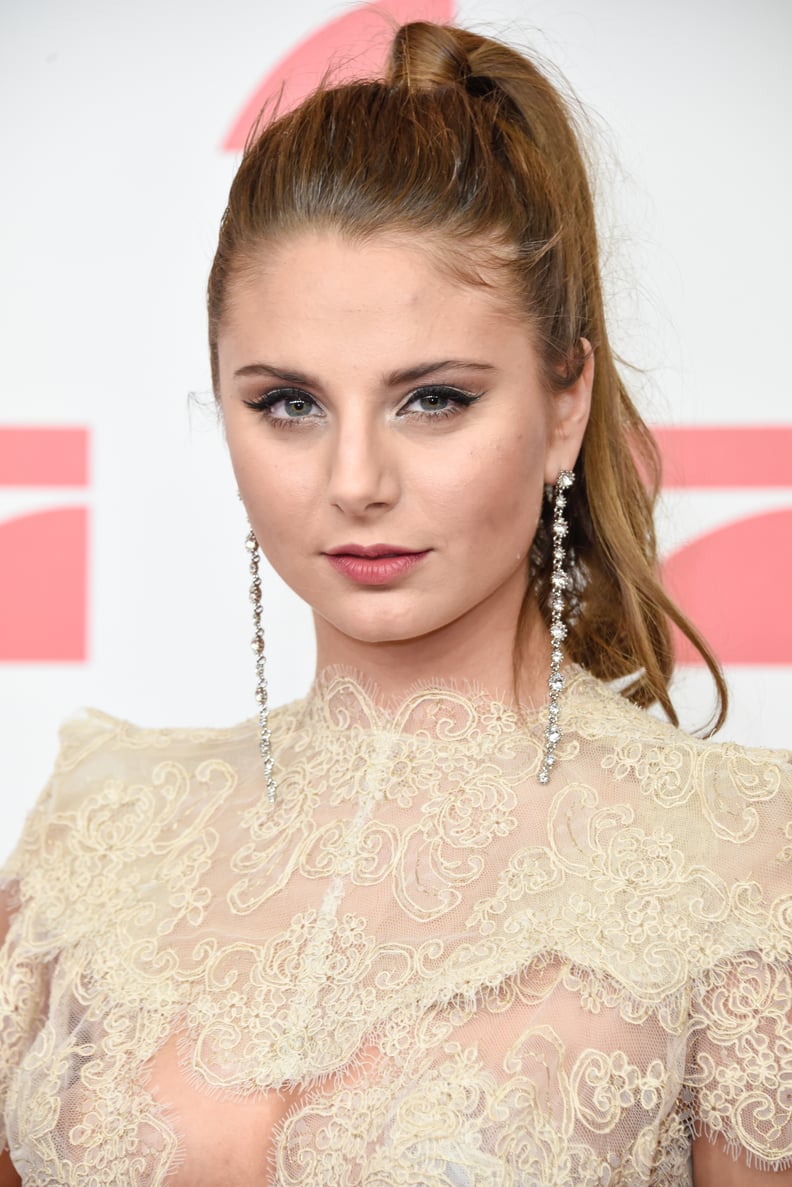 Wrapped Pony
This wrapped, Madonna-like pony (as seen on Carina Zavline) can be dressed up or down all Summer long, so don't limit yourself. First things first, though: begin with a proper blowout so the ponytail has major volume and bounce, said Stenson. To achieve that, he recommended layering a volumizer and heat-protecting spray before blow-drying. Once dry, place hair in a high pony, reserving one piece to wrap around the base.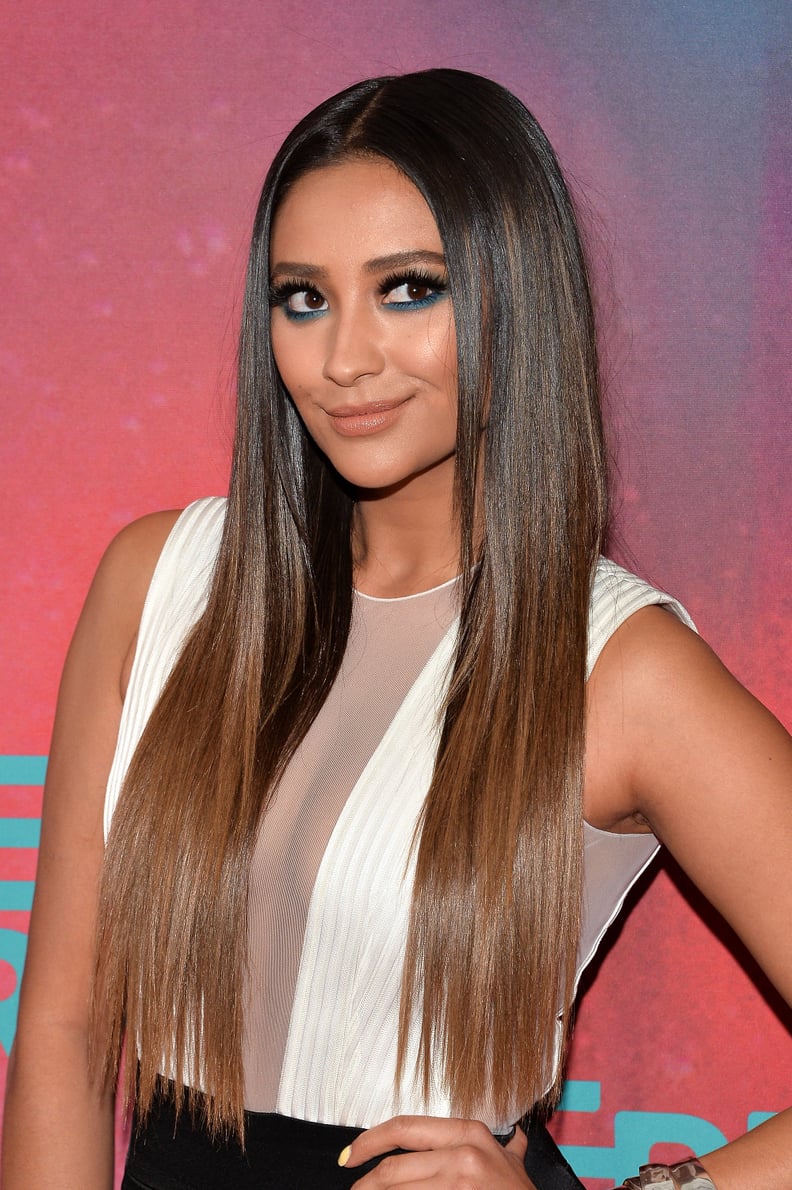 Glossy Mermaid
What better time than the middle of Summer to aspire to mermaid status? Nobody ever said it was easy to be a water siren, though. This day-to-night sleek 'do, rocked by Shay Mitchell, requires some real work, said Esteban.
Prep wet hair with a blowout cream and slowly blow-dry with the nozzle downward to seal the cuticle. Follow up with a flat iron and finish with a glossing serum or shine spray.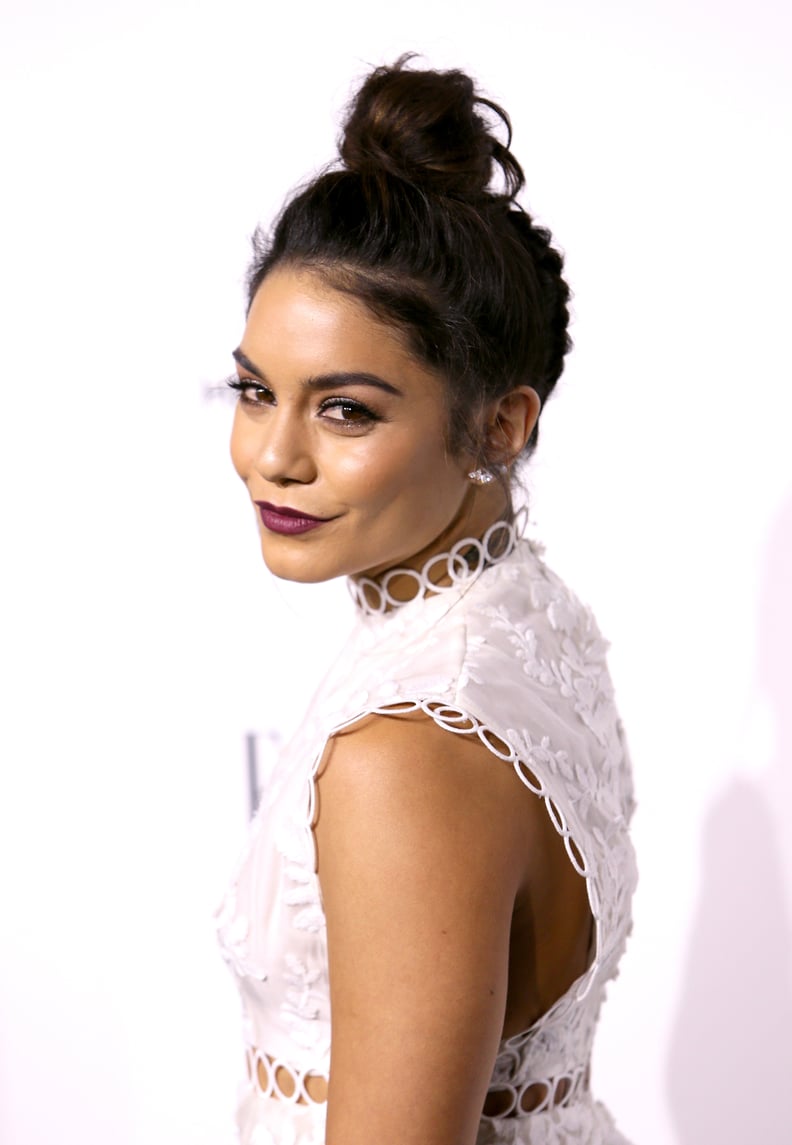 Plaited Top Knot
This plaited topknot, worn by Vanessa Hudgens, will have you looking pretty cool — even in the hottest of temps. To re-create, Esteban said to flip hair upside down and create a braid from the nape to the top of your head. Secure with an elastic and combine with the rest of your hair in a bun. She noted that this one's great for day-two or -three hair, or in super humid climates where frizz is trying to ruin your day.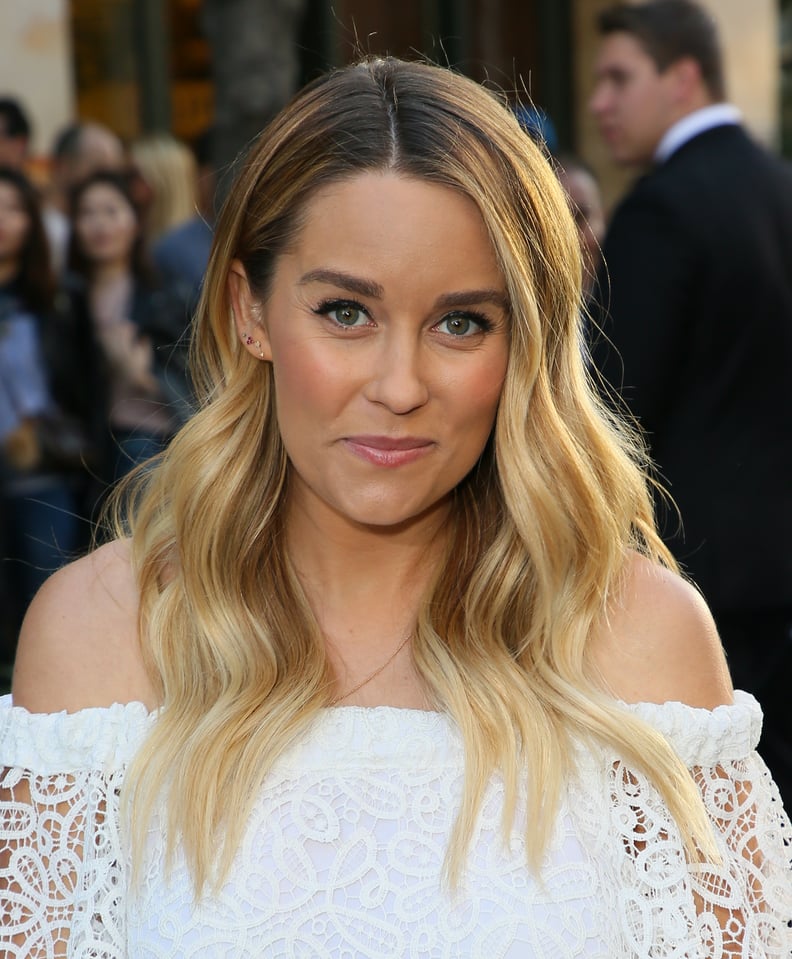 California Waves
If there's one thing you can count on Lauren Conrad for, it's those soft and beautiful California-girl waves. "[It's] the look everyone loves," said Stenson. To re-create, the pro said to wrap hair around the barrel of a curling iron like a rope, and then let the curls drop to cool. Stretch them out with your fingers to create a softer shape and seal it with a shine-enhancing finishing spray.