A few days ago, I literally couldn't open Instagram without seeing the new Supergoop! Glowscreen Sunscreen. This may be in part because I follow primarily other beauty editors and industry experts, but still — I started to get major FOMO and decided to try it ASAP.
I wear sunscreen every day [1] under my makeup — everyone should, but I also use retinol at night so it's a must — but am very picky about the formula. It can't be too greasy (I don't want to feel like I've been sweating at the beach), pill under my primer (because, just no), take too long to absorb (I don't have time for that), or feel too heavy (see the beach comment). Typically, I can tell just by swatching a sunscreen formula on the back of my hand whether or not I'm going to like wearing it on my face. When I broke open Glowscreen, I don't know what I was expecting, but it wasn't this: I completely gave up wearing foundation [2].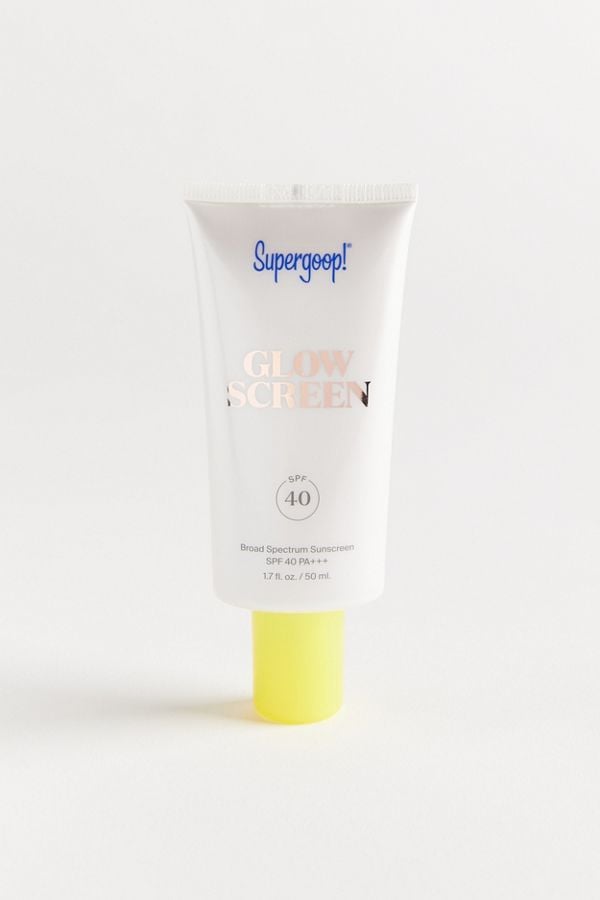 Full disclosure: I wear very — emphasis on the very — light complexion products [3] to begin with, so I'm not claiming Supergoop! Glowscreen Sunscreen SPF 40 [4] ($36) will make any full-coverage enthusiasts give up their ways, but it made all the difference for me.
The formula has a light, barely-there tint and a pearlescent shine that looks like you bathed in highlighter (but like, in a really, really good way). I smeared it on with my fingertips and found it absorbed within seconds. It feels hydrating immediately upon application thanks to hyaluronic acid and vitamin B5, but not greasy or wet like the sunscreen you grew up slathering on before pool days. To add to its list of benefits, it has sea lavender which is a powerful antioxidant and cocoa peptides to protect the skin from blue-light damage — something I'm deathly afraid of, especially because I spend the day sitting in front of a computer screen.
For the purpose of this experiment, I skipped the primer to test Supergoop!'s "makeup-gripping" claim and then proceeded with applying the rest of my face — concealer (I said no foundation but I'd be crazy not to give myself at least a little coverage), bronzer, and blush. To highlight my cheekbones I dabbed on a little extra Glowscreen with my fingertips before finishing up with my eye makeup.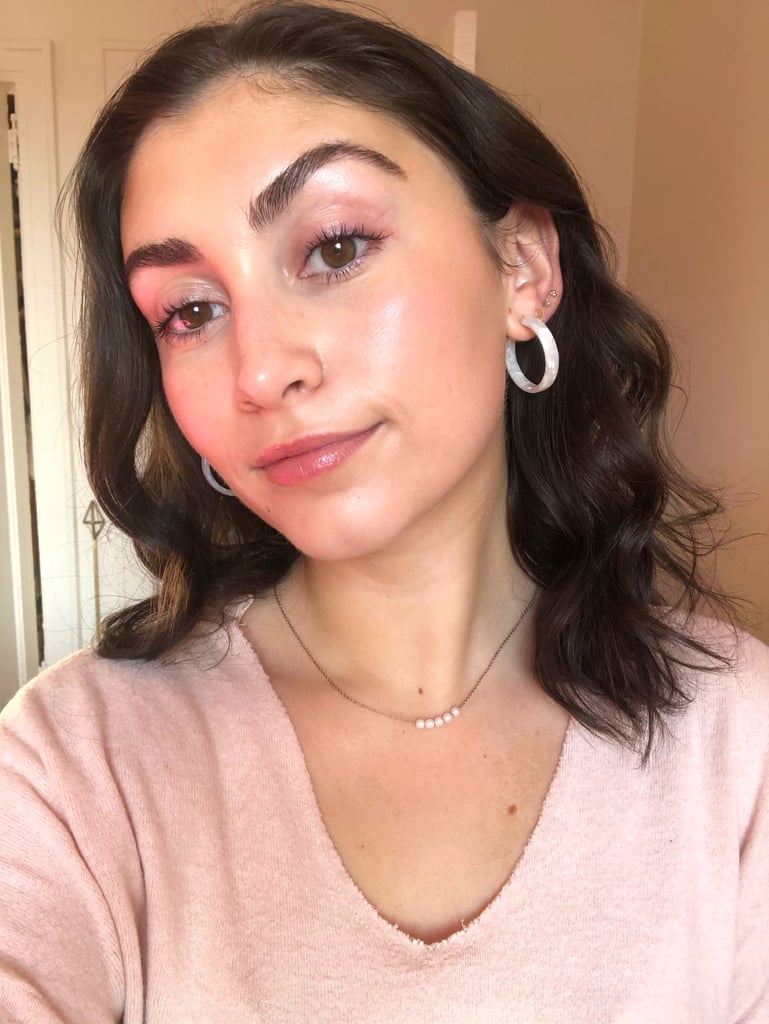 When I stepped back to assess my handy work, I thought, wow. My complexion had an out-of-this-world radiance to it that was better than my wildest dreams. Seriously, I layer on countless skincare products in the hopes of achieving this dewy, lit-from-within glow [5]. But, I will say that I have normal to dry skin, so this may not be the go-to face sunscreen [6] for someone with an oilier complexion as the shininess could magnify that. As for the makeup gripping claim: my products didn't slide off or smear after a long day at work, so that's a win to me. And foundation? Forget about it. As far as I'm concerned, this is the only completion product I need for the rest of Spring.