Tarte Sculpt Tape Contour Review With Photos
Finally, a TikTok-Famous Contour Product That Lives Up to the Hype
As POPSUGAR editors, we independently select and write about stuff we love and think you'll like too. If you buy a product we have recommended, we may receive affiliate commission, which in turn supports our work.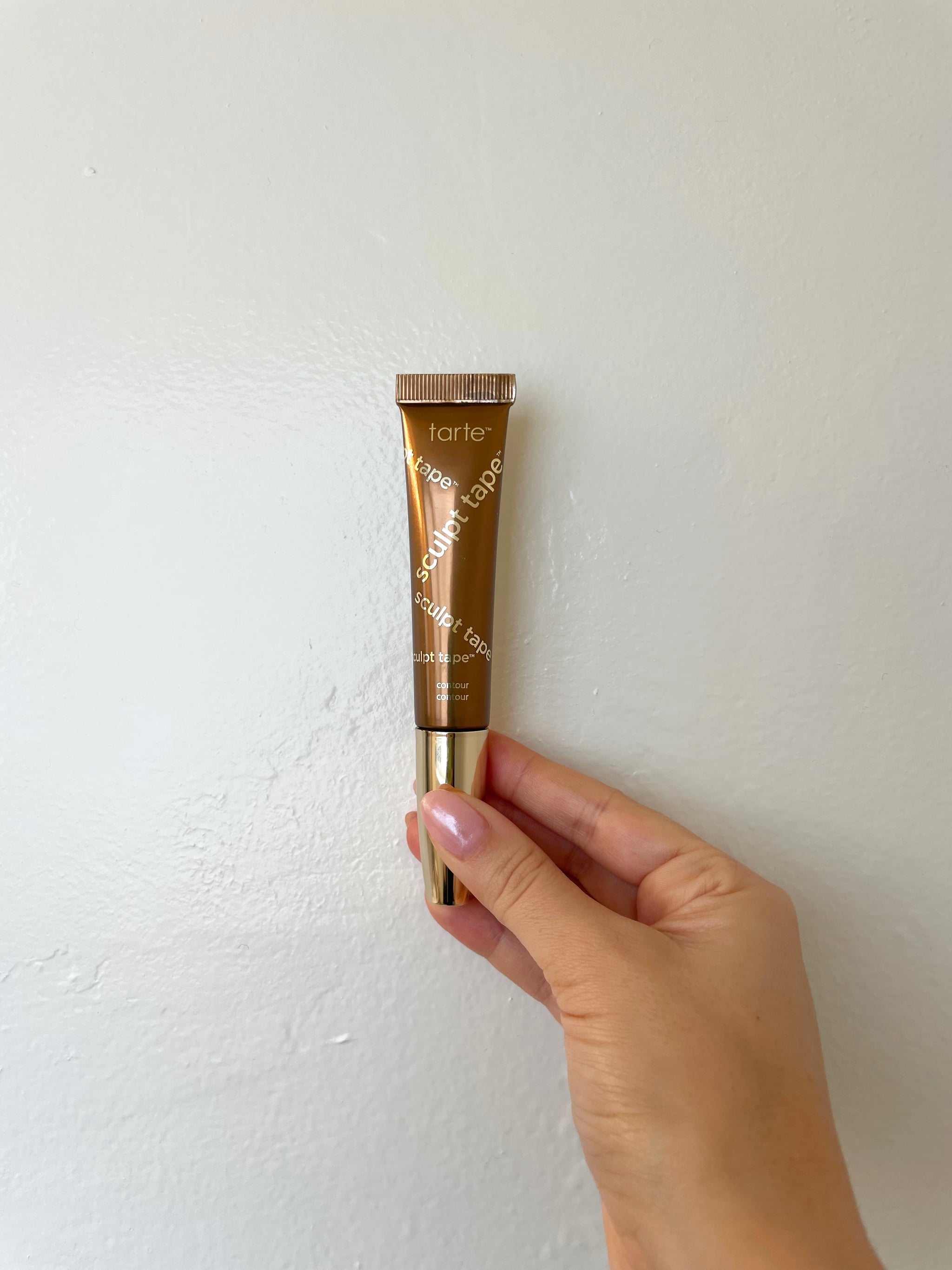 Tarte recently launched a new product, the Sculpt Tape Contour.
Modeled after its bestselling Shape Tape Concealer, this launch is intended for contouring.
One editor tested the product and is sharing her results.
Last night, I watched someone get dermal filler in their jaw because they wanted a more defined look, and while the end result was stunning, I know I can turn to a few tried and true products in my makeup bag to achieve a similar "snatched" effect sans needles. Recently for me, that's been the Tarte Sculpt Tape Contour ($35).
The product, which recently went viral on TikTok, has been making all of my sculpted dreams come true, and I can safely say it's one of the best contour formulas I've tried in years. As someone with dry, acne-prone skin, I've struggled to find makeup that won't dry me out or exacerbate my acne. Although I was a little weary about switching up my contour product since I already had one I was very into, I'm extremely happy with my decision to test this one out.
About the Tarte Sculpt Tape Contour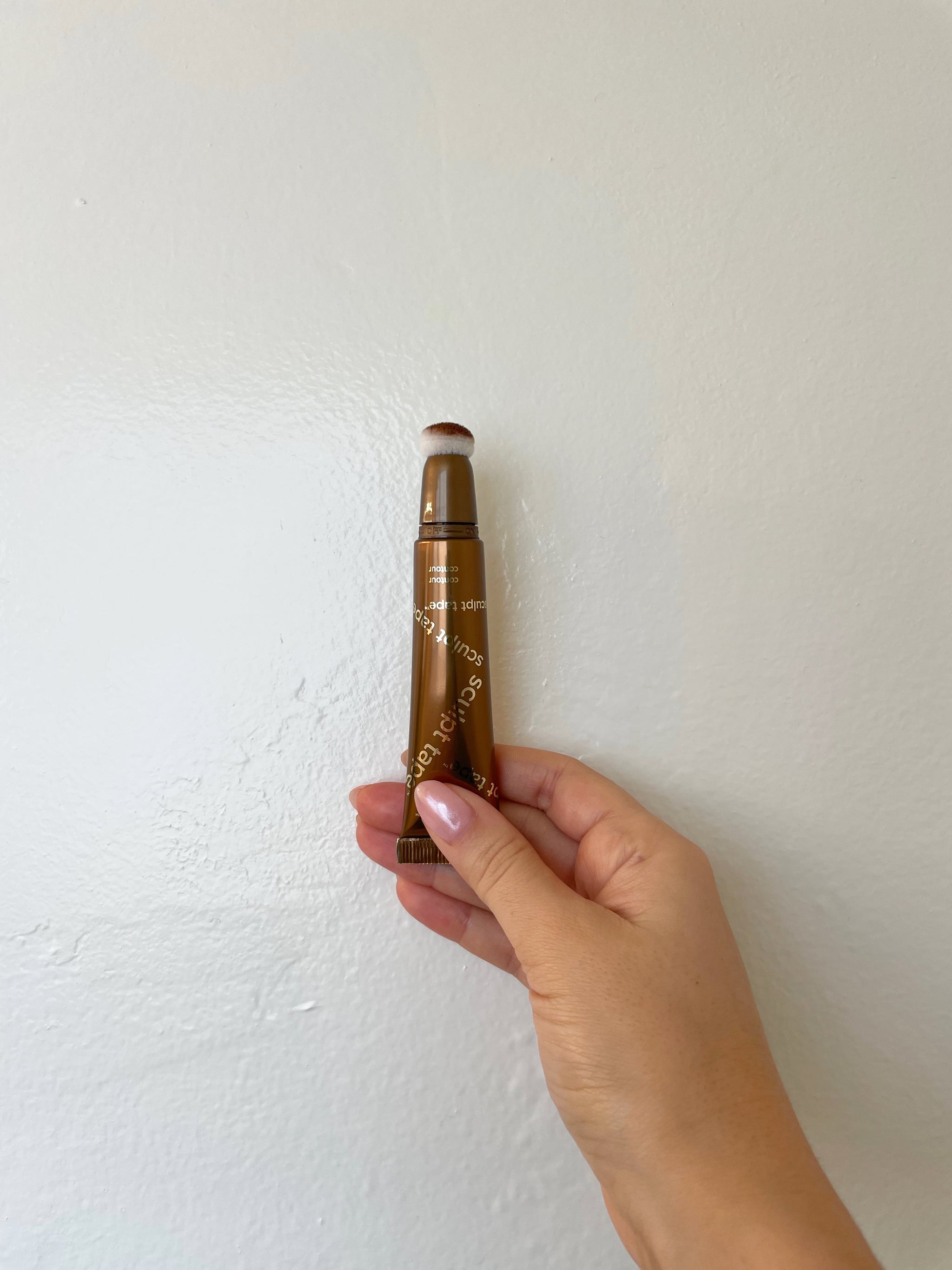 The Tarte Sculpt Tape Contour is available in five shades: cool bronze, soft bronze, warm bronze, deep bronze, and rich bronze.
Key ingredients include shea butter to hydrate, licorice root to brighten, and diamond powder to blur imperfections.
The formula is vegan and formulated without parabens, mineral oil, and phthalates.
The applicator has a twist-and-lock feature to protect against leaks.
How to Use the Tarte Sculpt Tape Contour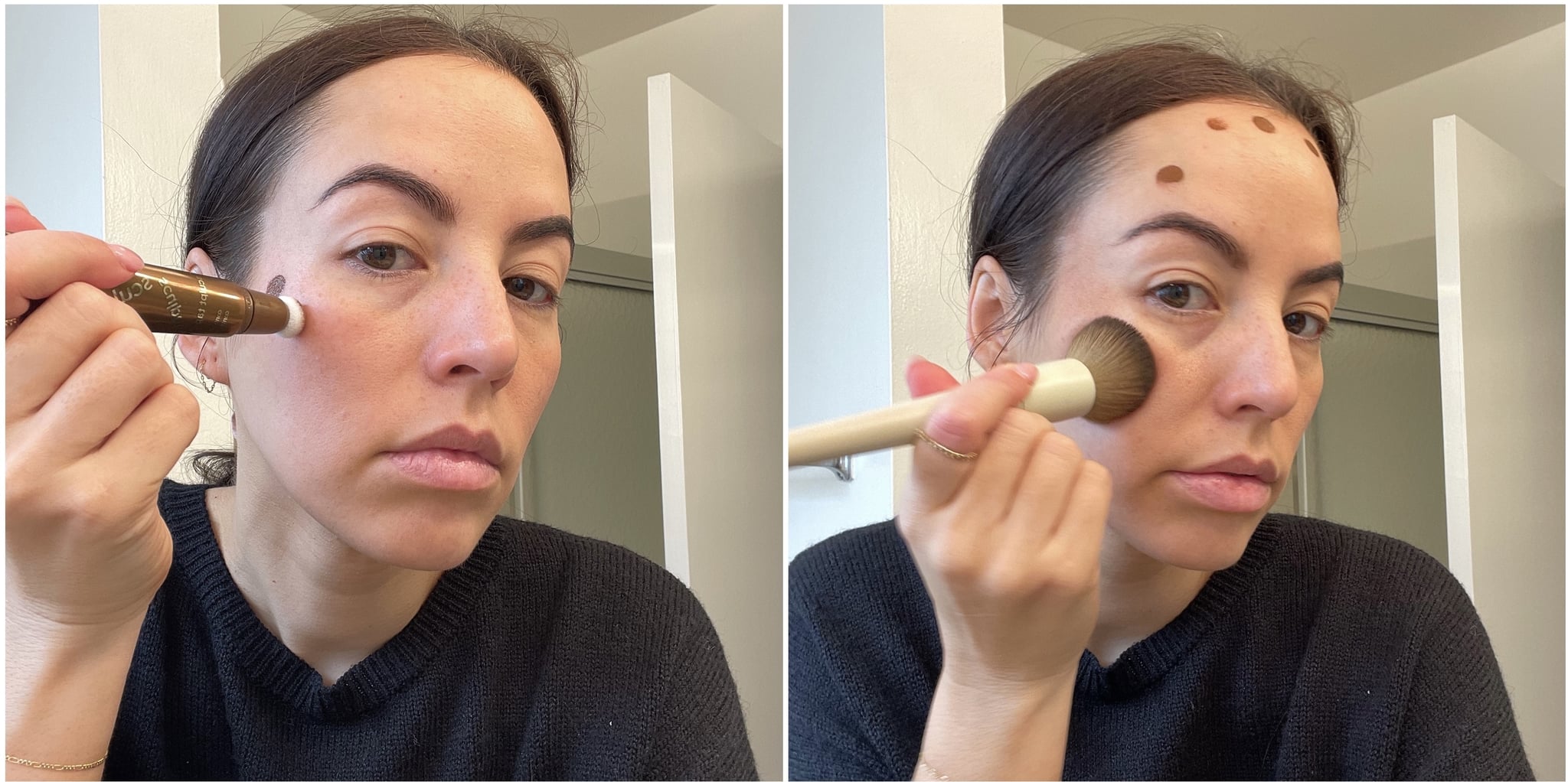 When I contour my face, I typically use one of two methods: for a lighter, no-makeup makeup look, I only contour my cheeks and my forehead; if I'm going for full glam, I'll contour my cheeks, my forehead, my nose, and my jawline.
The brand recommends starting an inch away from the corners of the mouth and dotting under the cheekbones for sculpted cheeks, dotting along the hairline to define the forehead, drawing a line down either side of the nose for a slimmer appearance, and drawing a line across the bottom of the jawline for a snatched chin.
The first time I tested this product, I went all out and placed contour everywhere humanly possible, but for days when I'm looking to keep things casual, I find that just applying it to my forehead and cheeks gives me enough of a chiseled look. Also, I prefer to use dots everywhere rather than switching between dots and lines.
What I Like About the Tarte Sculpt Tape Contour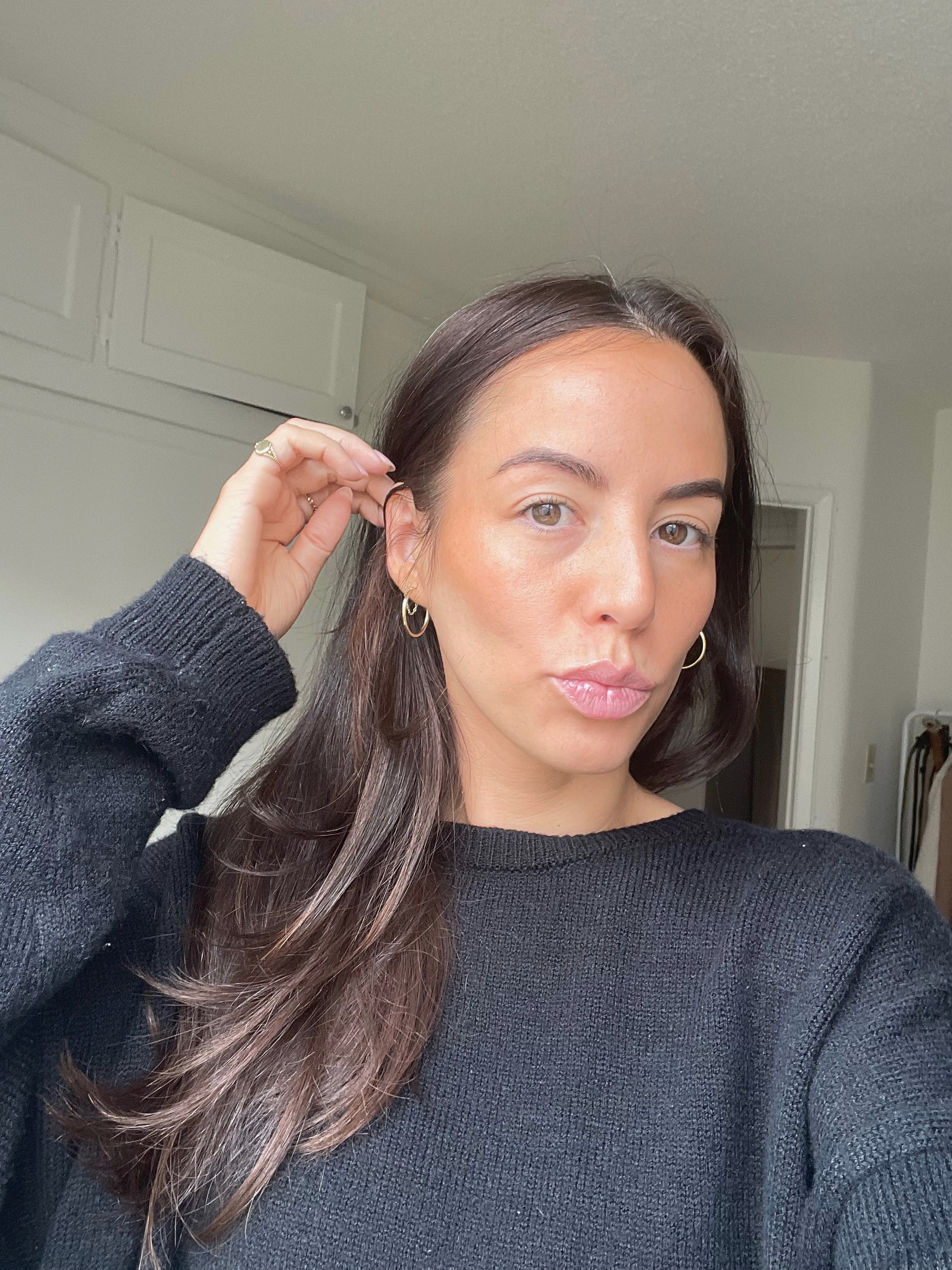 One of my favorite things about this formula is how easy it is to blend. I've tested a few contour products that are so difficult to blend that I end up removing half of my base makeup during the process of buffing everything out. Not the case with Tarte's Sculpt Tape Contour, which couldn't be easier to work in with a beauty blender or makeup brush. The shade range is also great. I use the shade Warm Bronze, which doesn't look too orange or ashy on my neutral-undertoned skin, but instead seamlessly blends with the rest of my makeup without looking muddy.
The consistency is perfectly creamy and adds just the right amount of glow to my face without looking glittery on skin, a pet peeve of mine. The tube also comes completely full, which should be an attribute of all makeup products but unfortunately isn't always the case. Even better is the applicator's lock feature, which keeps the formula from leaking. I've used other products with similar packaging and had issues with them seeping into my makeup bag, especially while traveling, but Tarte's is leak-proof.
What to Consider Before Trying the Tarte Sculpt Tape Contour
While this is one of the more user-friendly products I've tried, if you're someone who is brand new to contouring, I would suggest starting out with one dot per cheek and jawline initially when trying it out. A little product goes a long way, and you want to make sure you aren't applying too much to your skin because it's a little easy to get carried away at first.
Also, I've found that this product sets in quickly, so I typically like to apply it and then blend it out immediately, rather than giving it time to settle in like I would with concealer or other more balmy contour products.
Where Is the Tarte Sculpt Tape Contour Available?
The Tarte Sculpt Tape Contour is available on Tarte.com, QVC.com, and Ulta.com
Rating:
Image Source: POPSUGAR Photography / Renee Rodriguez