Why This Woman With Severe Acne Proudly Shows Her Bare Face to Thousands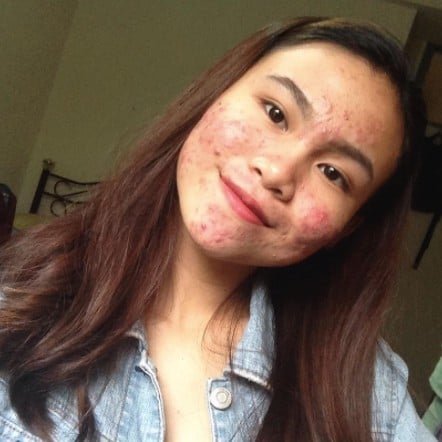 We're all conditioned early on to believe that acne is undesirable, unattractive, and a "flaw" that needs to be covered up. We use countless creams and treatments to keep it at bay because society says smooth, poreless skin is aspirational. One teen, however, is trying to change the conversation about what we consider beautiful.
Malaysia-based Charisa Debully, 18, has severe acne. While most of us would panic over covering a single zit on our chins, she shows off her makeup-free face with zits, scars, and all. She's been posting photos on Instagram since June 2016 and has racked up over 21,000 followers inspired by her selfies.
"Beauty is not just on the outside."
Charisa told POPSUGAR her skin condition "tested my confidence level" and she "felt a bit shy" about her face, but she's come to learn that "beauty is not just on the outside. What's important is what we do." She herself hasn't let her acne stop her from being in the spotlight and in front of the audience constantly as an aspiring musician.
"I started using Instagram to share my story of how I suffered," she continued, hoping her followers will learn "there's always hope for everyone no matter what happens, and never give up." One look at her comments section and you'll see countless people who've felt uplifted by her photos showing off her face.
One follower wrote that he felt "so insecure" about his acne, but Charisa inspired him to not be ashamed of himself. Another follower commented, "I have the same skin condition with you and I am so shy and ashamed of my skin but you post your pictures freely and your confidence is just wow. Thank you so much." Another comment read, "I'm still struggling with acne as an adult but I've never dared to be open about it. Thanks for inspiring!"
As we've seen with body hair, vitiligo, and countless other conditions, social media has become a platform for people of all skin and body types to feel not only seen and heard but also celebrated. We love that Charisa feels confident the way she is and is helping others who suffer from acne feel like they don't have to hide their skin anymore.