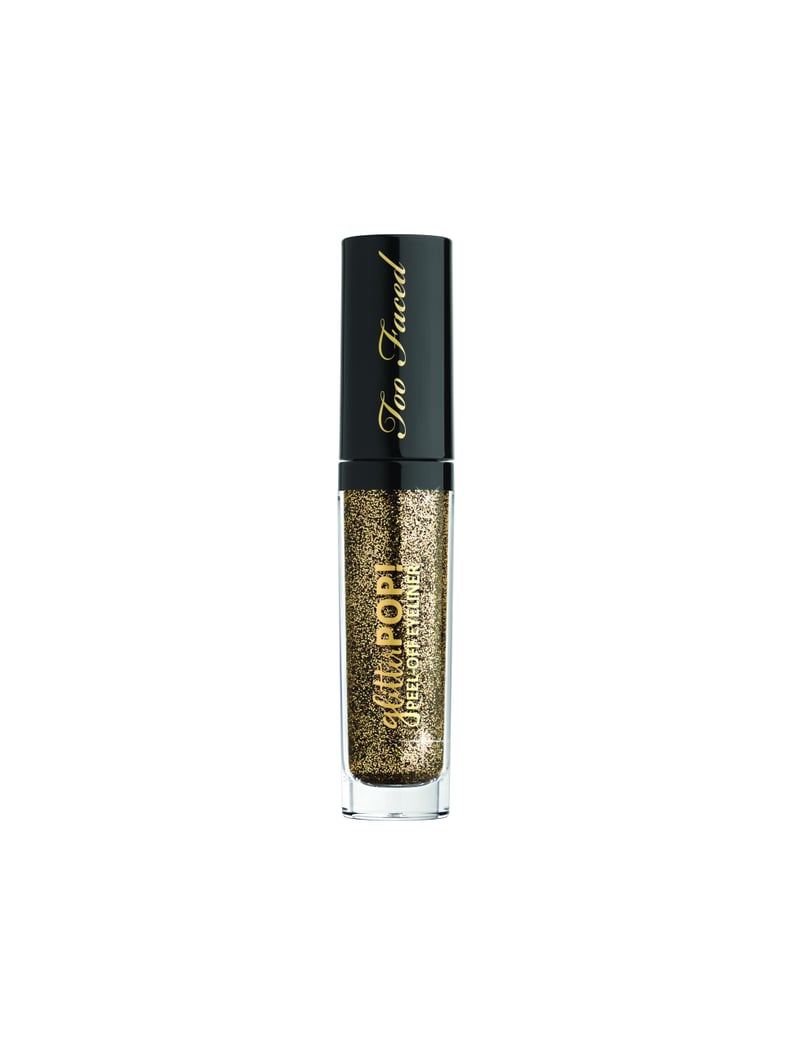 Too Faced fans probably still pour one out for the brand's discontinued Starry Eyed Liquid Liner, a product that is fondly remembered for its glamorous glitter finish. But weep no more, because Too Faced is back with another liquid liner — and this one is peel off.
Yes, the sparkly offering that Too Faced Creative Director Jerrod Blandino teased way back in December 2016 will finally be released in October. And we've got your first look at every eye-catching shade of Glitter Pop ($20).
As Jerrod revealed to WWD last year, "I created an eyeliner that's fully glitter, but will peel off like latex rubber so it doesn't get everywhere." Of course, the brand's Melted Latex Lipstick won fans far and wide when the glossy, high-shine release dropped earlier this year.
Here's how Glitter Pop will be different. When you swipe on the slender, "goof-proof" applicator, you'll leave a line of shine that's locked down through a layer of film. Whether your wear this for a night of dancing or a fancy day of errands, the end game stays the same: once you want to remove the liner, you'll peel it off with your fingers. This ensures no pesky fallout or smudging will ruin your twinkling look.
This line is eight shades strong and made up of bright, girlie hues that you would expect from the brand. We love "I'm Half Mermaid," which is a stunning mix of electric and seafoam blue. Members of the Unicorn Tears tribe should make a beeline for the iridescent "Glitter Ghost." If you swear by Urban Decay's Heavy Metal Glitter Eye Shadow, check out "Lucky B*tch," an extra-AF gold that reminds us of UD's "Midnight Cowboy" shade.
While this line technically lives as part of Too Faced's Spring 2018 collection, it will roll out on Oct. 2 at TooFaced.com. Read on for an exclusive first look at every single shade of Glitter Pop.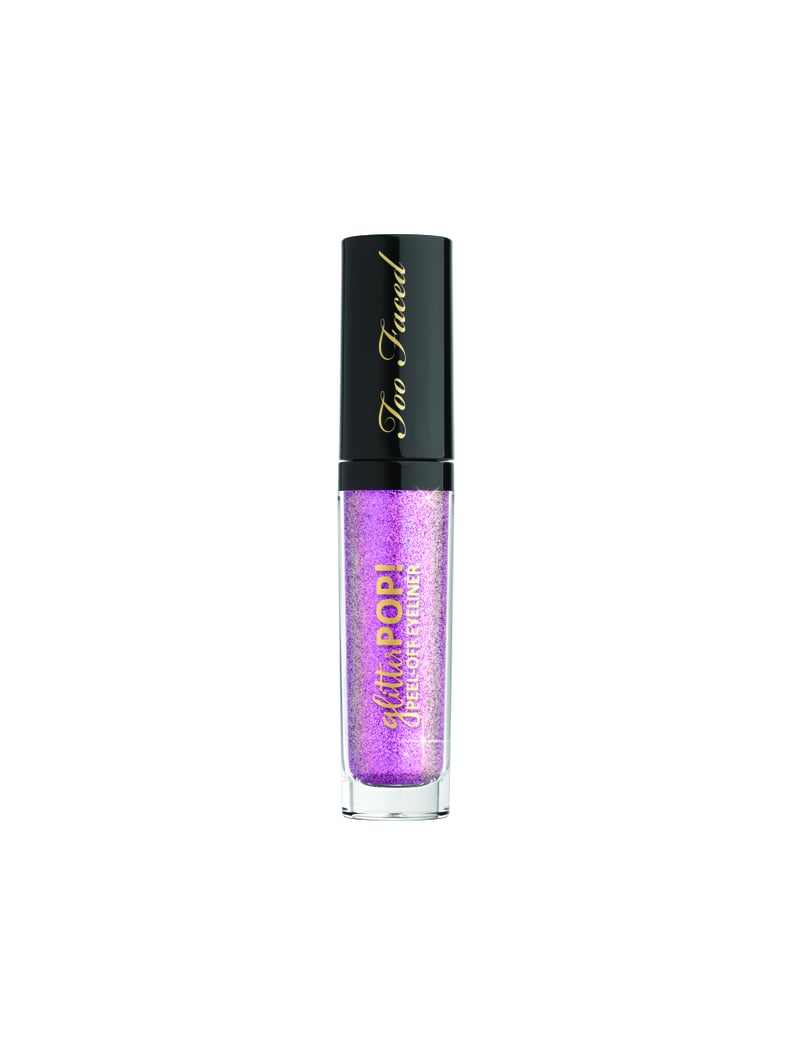 Too Faced Glitter Pop in Fairy Queen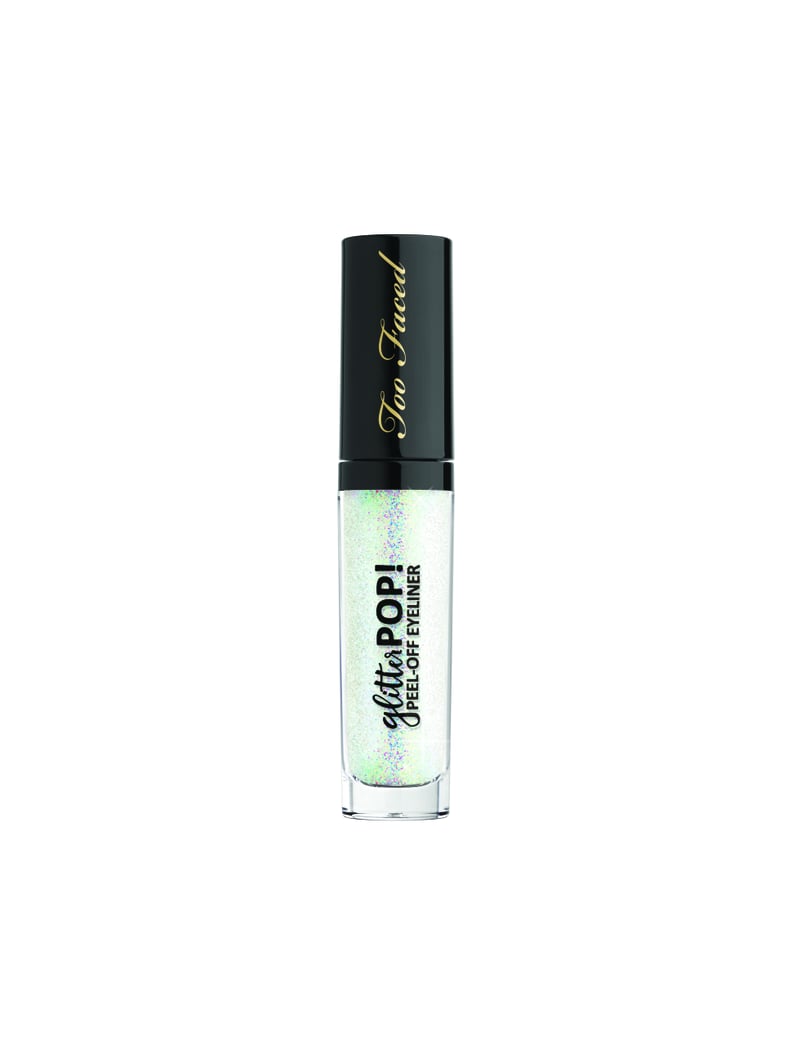 Too Faced Glitter Pop in Glitter Ghost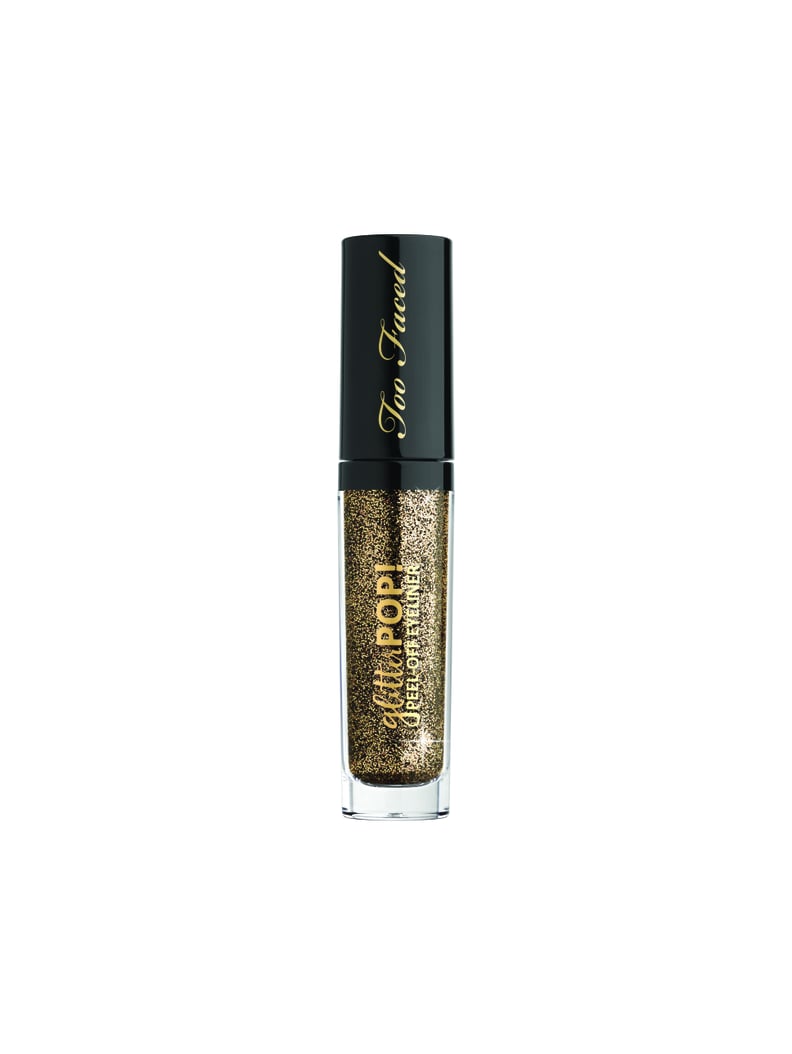 Too Faced Glitter Pop in Hey, Mr. DJ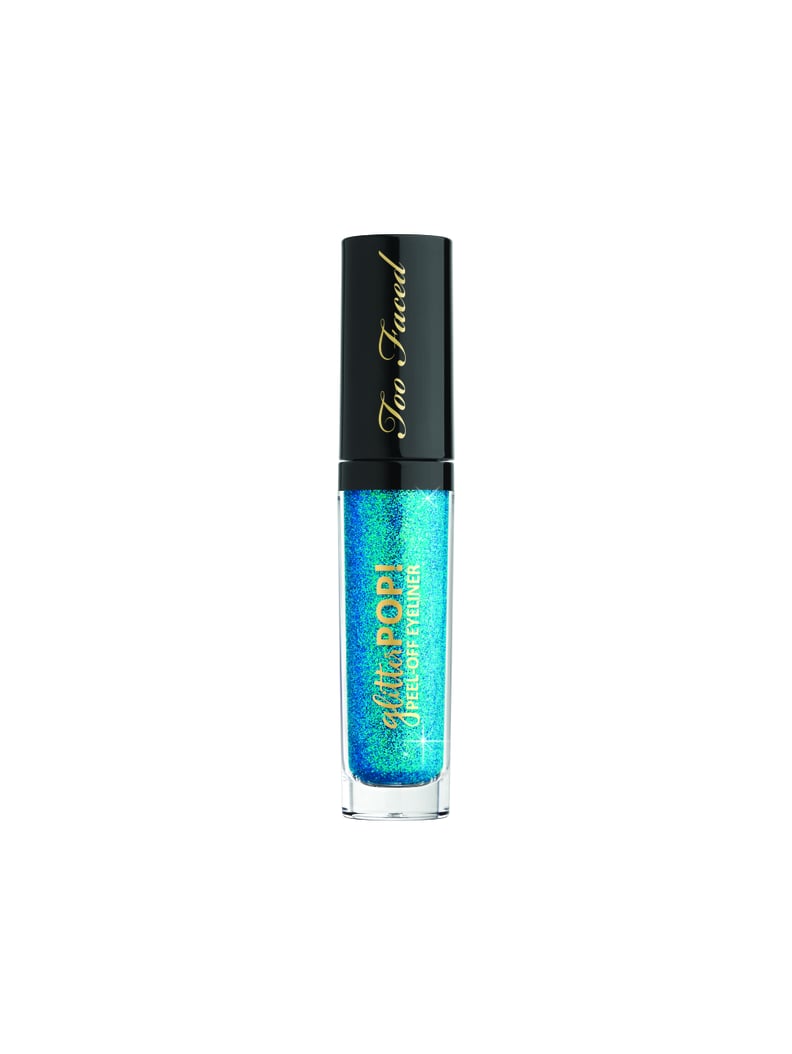 Too Faced Glitter Pop in I'm Half Mermaid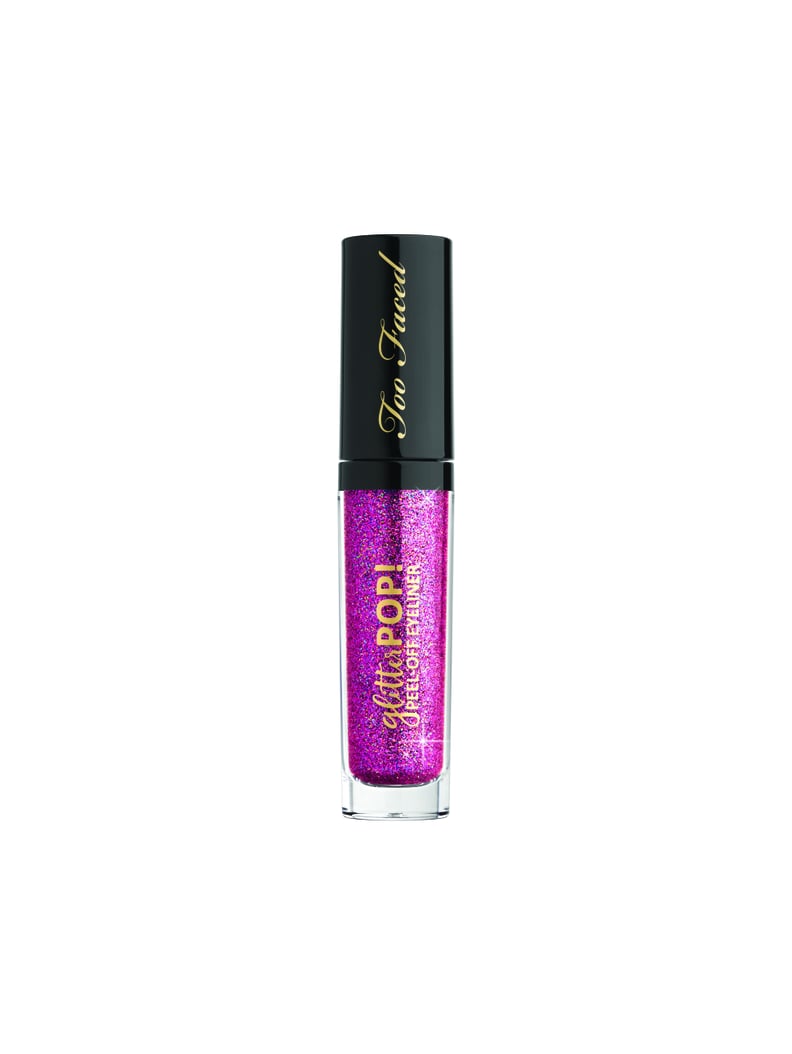 Too Faced Glitter Pop in Kitty Glitter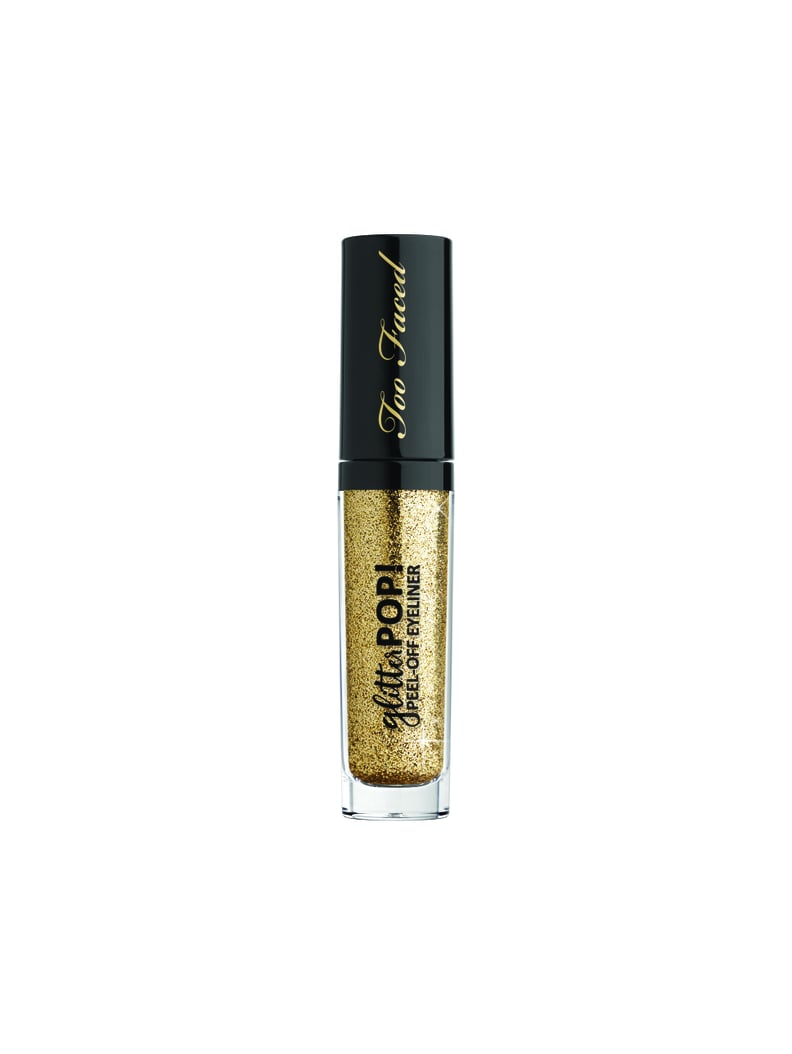 Too Faced Glitter Pop in Lucky B*tch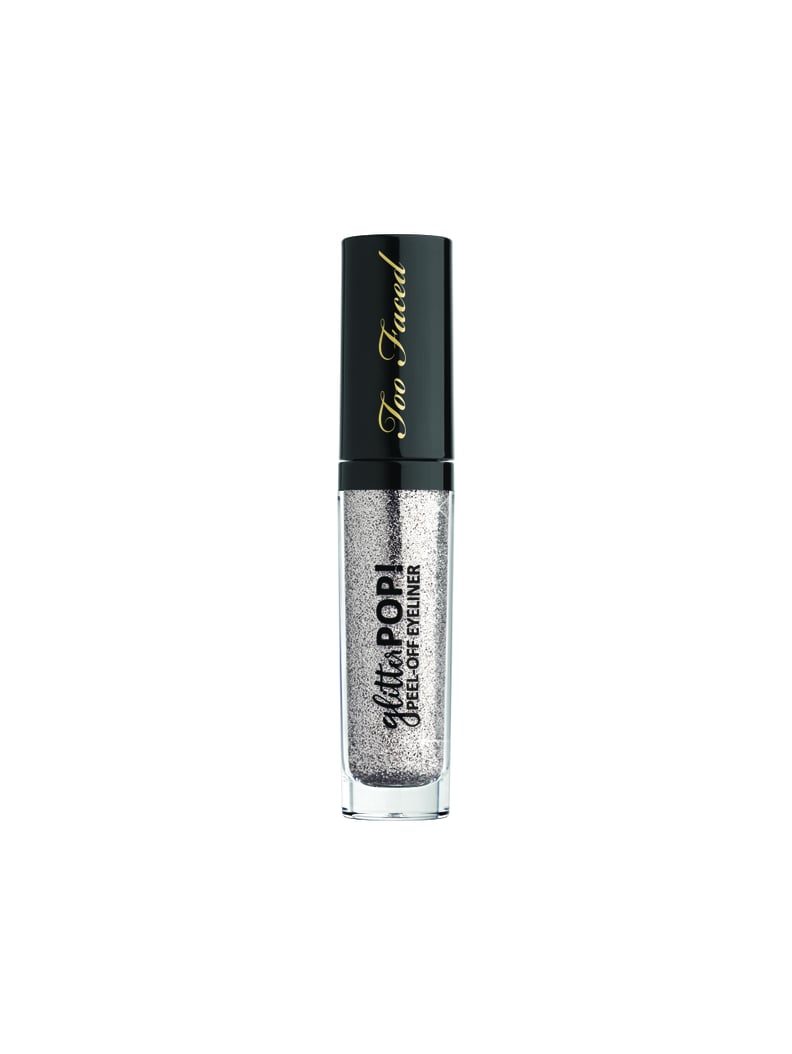 Too Faced Glitter Pop in Super-Fun Night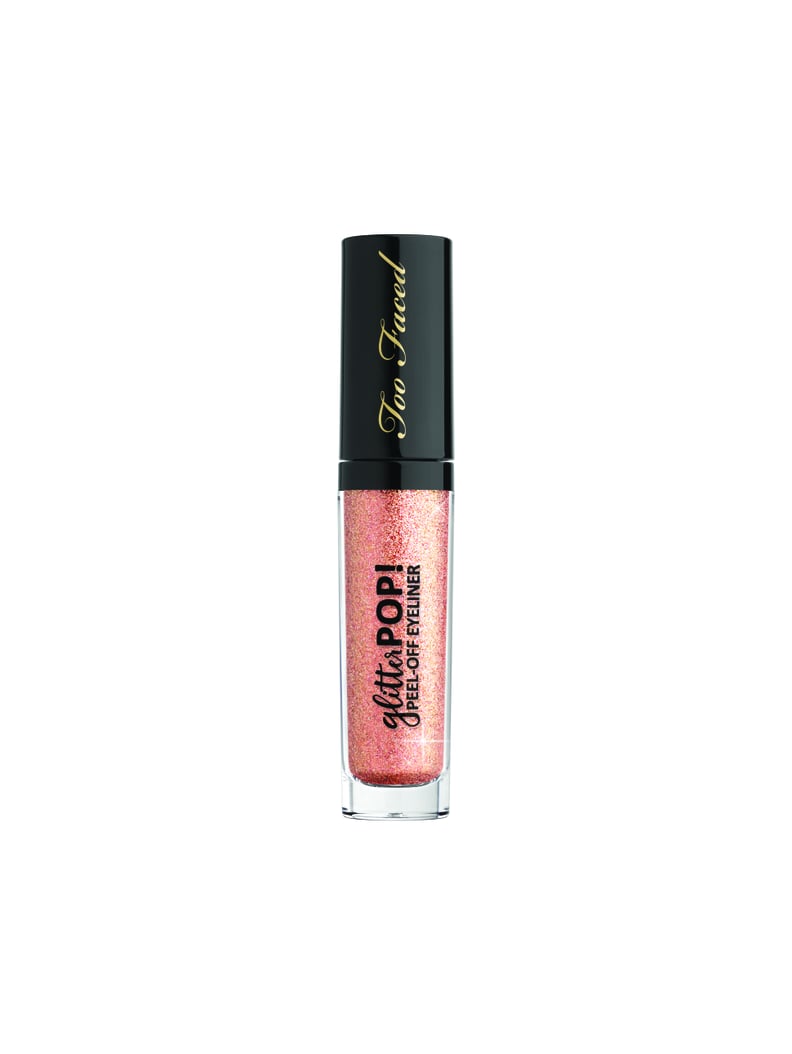 Too Faced Glitter Pop in Yes Way, Rosé