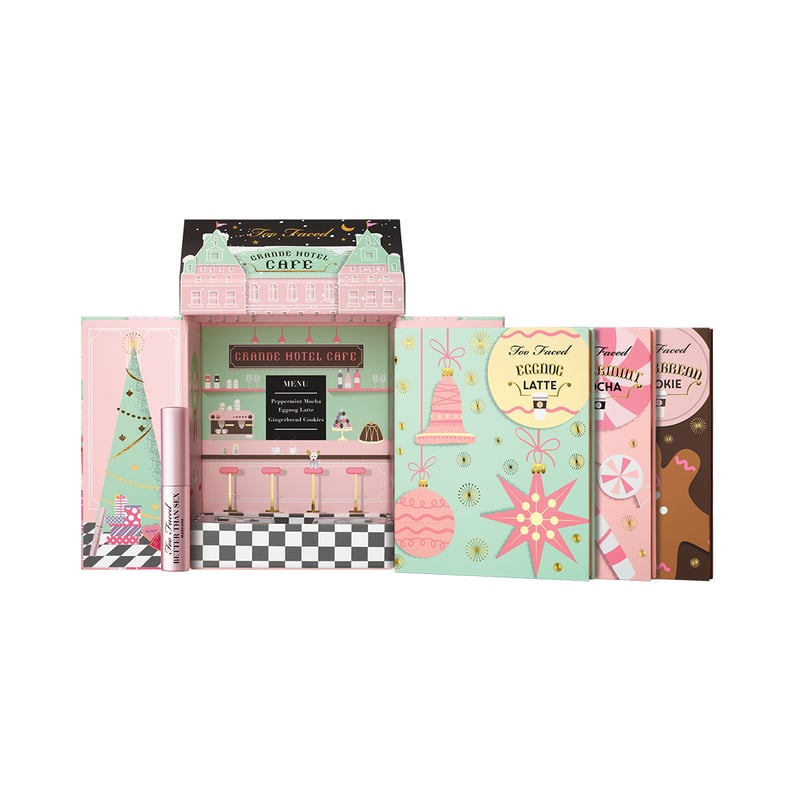 Every editorial product is independently selected by our editors. If you buy something through our links, we may earn commission.
For months, Too Faced cofounder and Creative Director Jerrod Blandino has been teasing us with Instagrams of upcoming launches. While it's been challenging, our patience has finally paid off: Too Faced has launched practically all of its holiday offerings on its brand website.
This year's collection theme is "Christmas in New York." The famous Rockefeller Center Christmas Tree, the Plaza Hotel, and even the iconic yellow cabs of NYC all make appearances on the pretty packaging. But of course, what's inside is far more exciting. Read on! From peppermint-mocha-scented lipstick and eggnog latte eye shadow to a strobing set guaranteed to highlight your Winter glow, there's something for everybody.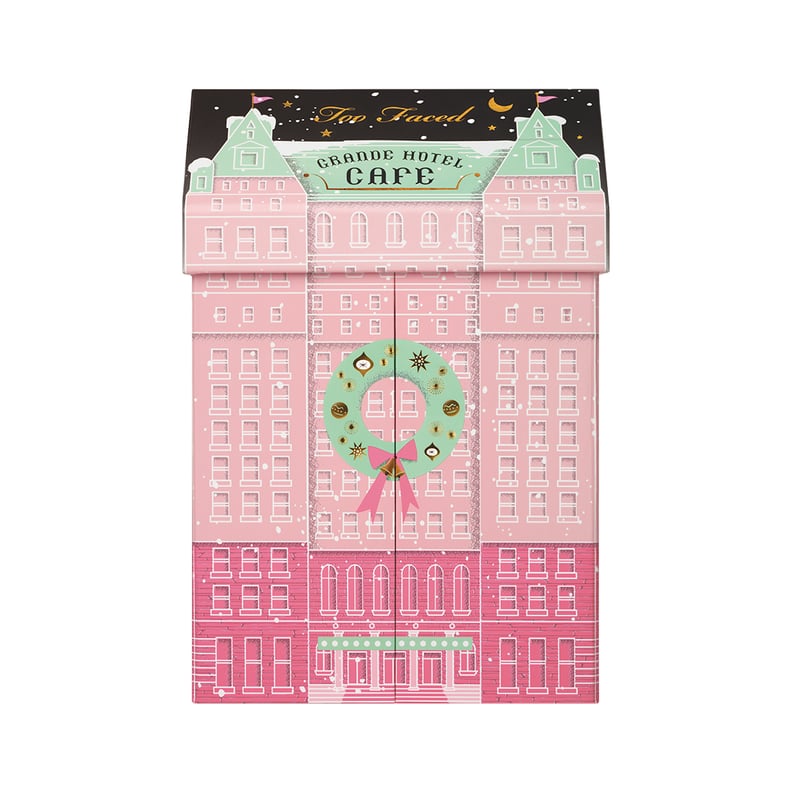 Too Faced Grand Hotel Café — Outside
This stunning four-piece set consists of three coffee-themed and -scented palettes and a small tube of Better Than Sex mascara. Keep reading to see the contents!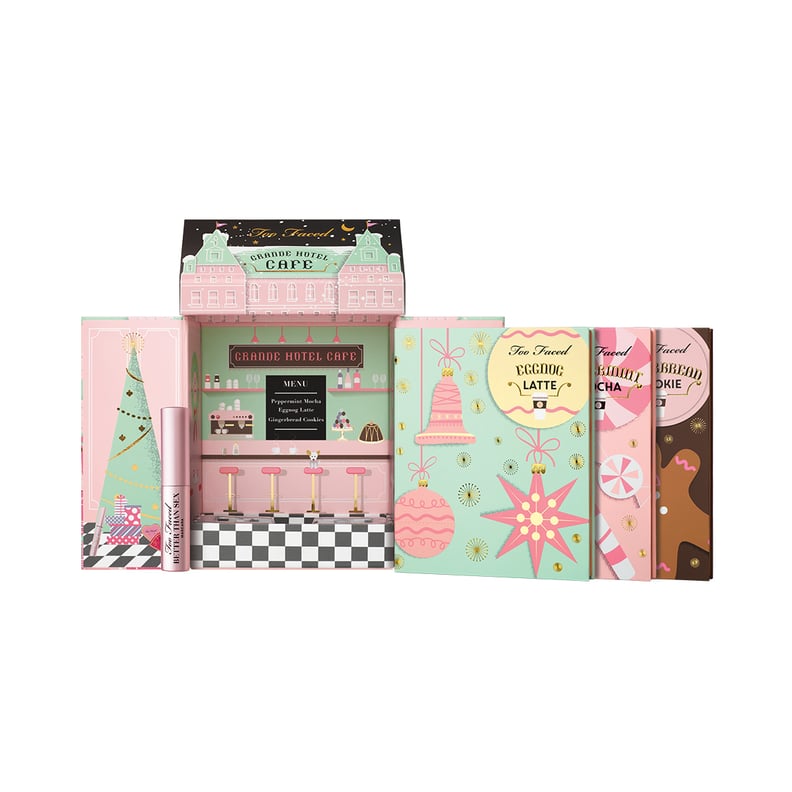 Too Faced Grand Hotel Café — Inside
Too Faced Grand Hotel Café — Peppermint Mocha Palette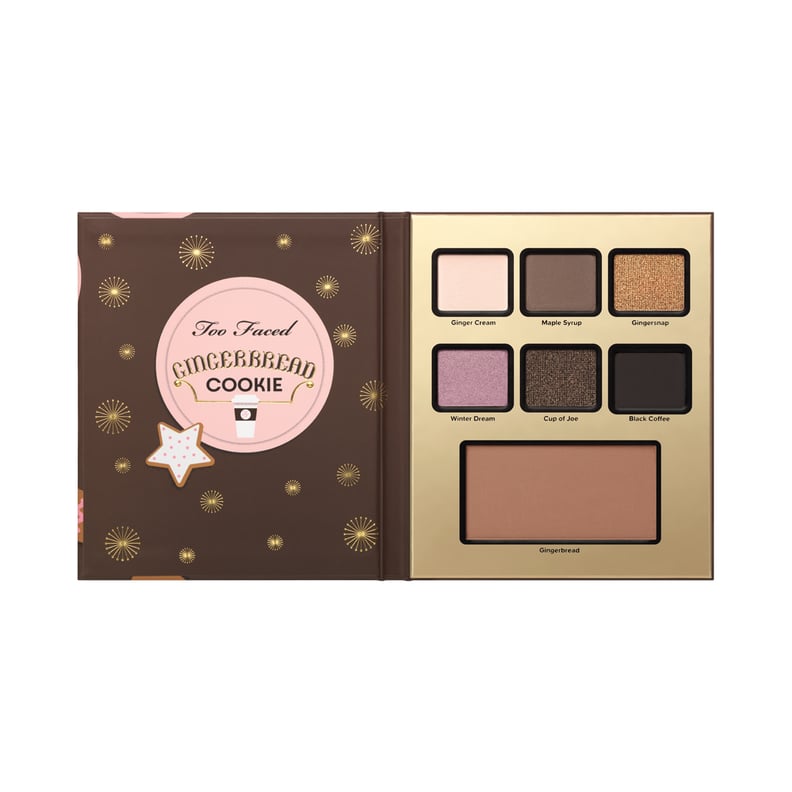 Too Faced Grand Hotel Café — Gingerbread Cookie Palette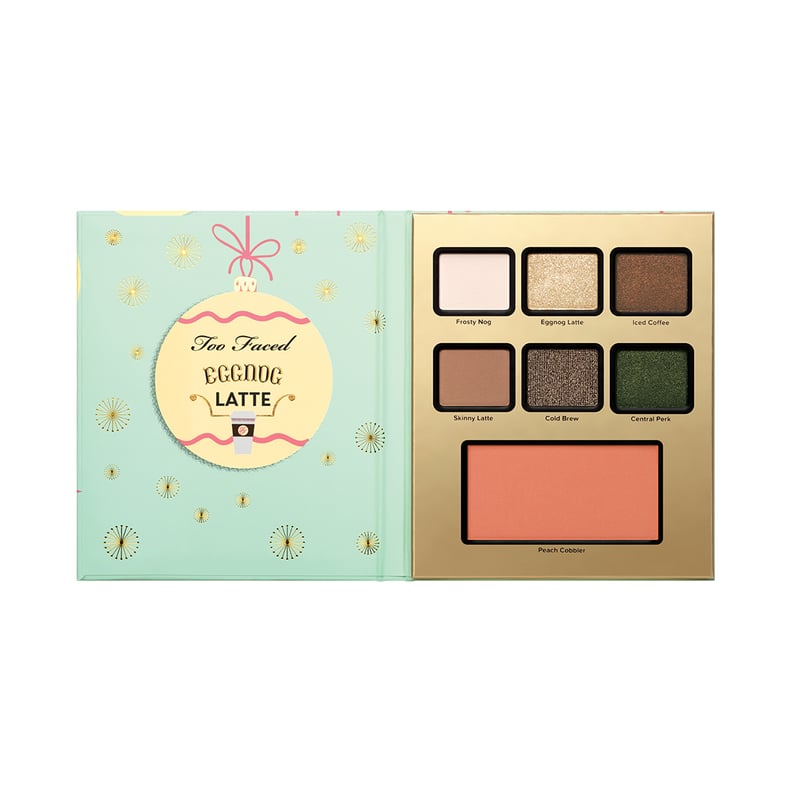 Too Faced Grand Hotel Café — Eggnog Latte Palette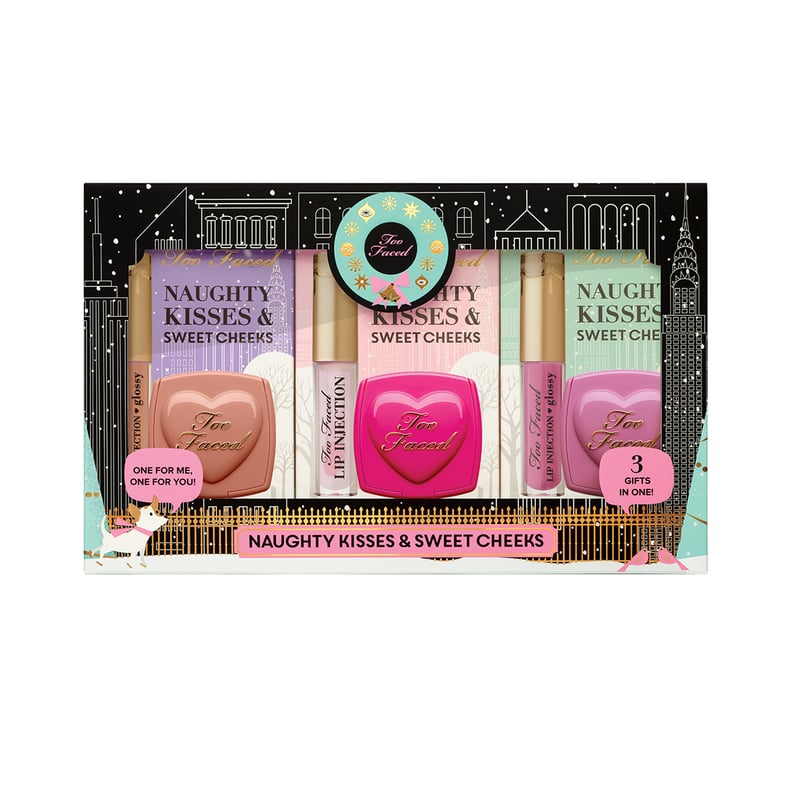 Too Faced Naughty Kisses & Sweet Cheeks
You'll get three Lip Injection Glossy Lip Glosses with three coordinating Love Flush Blushes in this six-piece set, but what's really special is that each matching duo can be broken apart from its counterparts, meaning you have three gifts in one!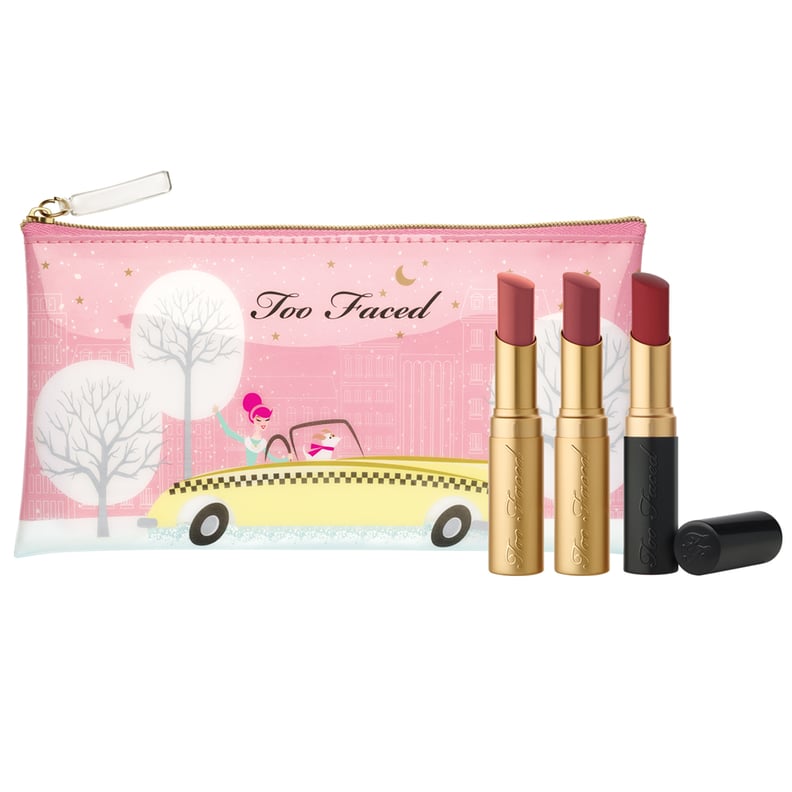 Too Faced Park Avenue Kisses
Two creamy rose lipsticks (La Crème in Sugar Daddy and Pink Chocolate) and a deep matte red (La Matte in Rebel Heart) are tucked in this adorable taxi-themed pouch.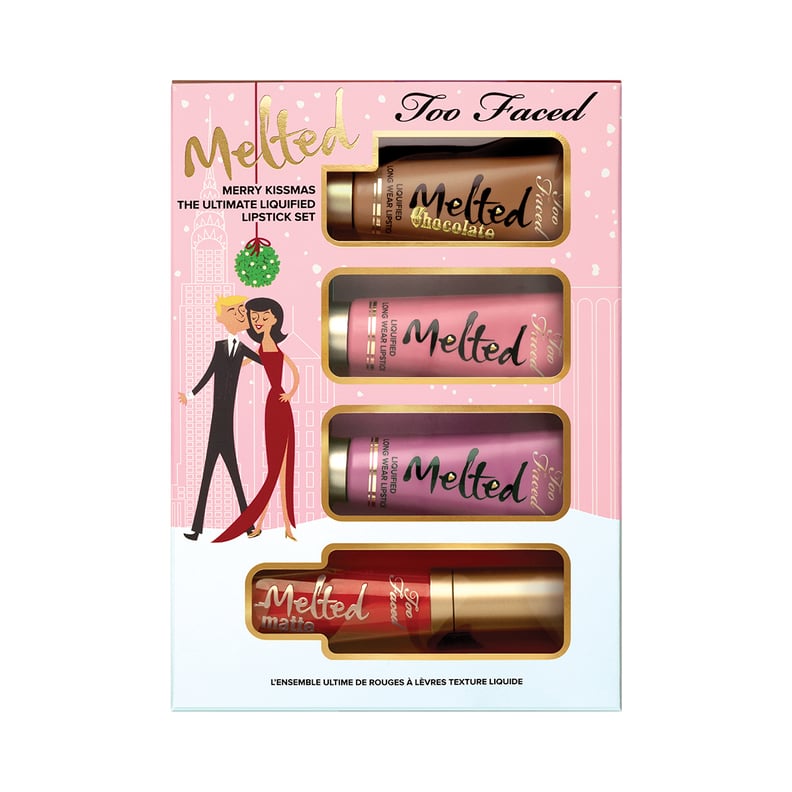 Too Faced Merry Kissmas Melted Liquid Lipstick Set
In addition to two of the brand's bestselling Melted lip shades (Chihuahua and Fig), you'll also get a tube of delectably scented Melted Chocolate Honey as well as a tube of Melted Matte lipstick in Lady Balls.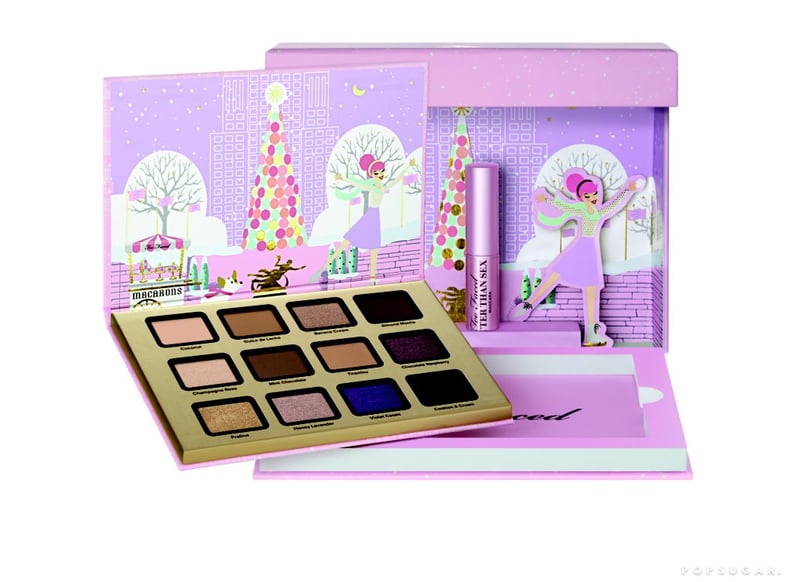 Too Faced x Ulta Beauty Merry Macarons Set
Ulta Beauty exclusively revealed this set on POPSUGAR Beauty. It boasts a vanilla-cookie-scented eye shadow palette and a tube of Better Than Sex mascara.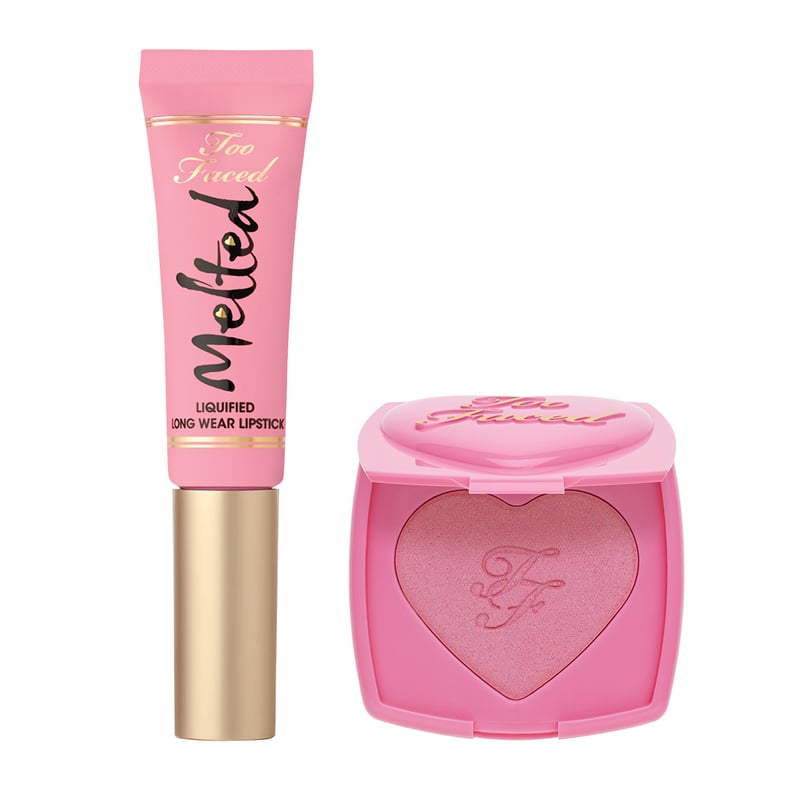 Too Faced Melted Kisses and Sweet Cheeks Duo
This sweet set will add a Winter-weather flush to your cheeks and a dose of pink to your pucker (without breaking the bank).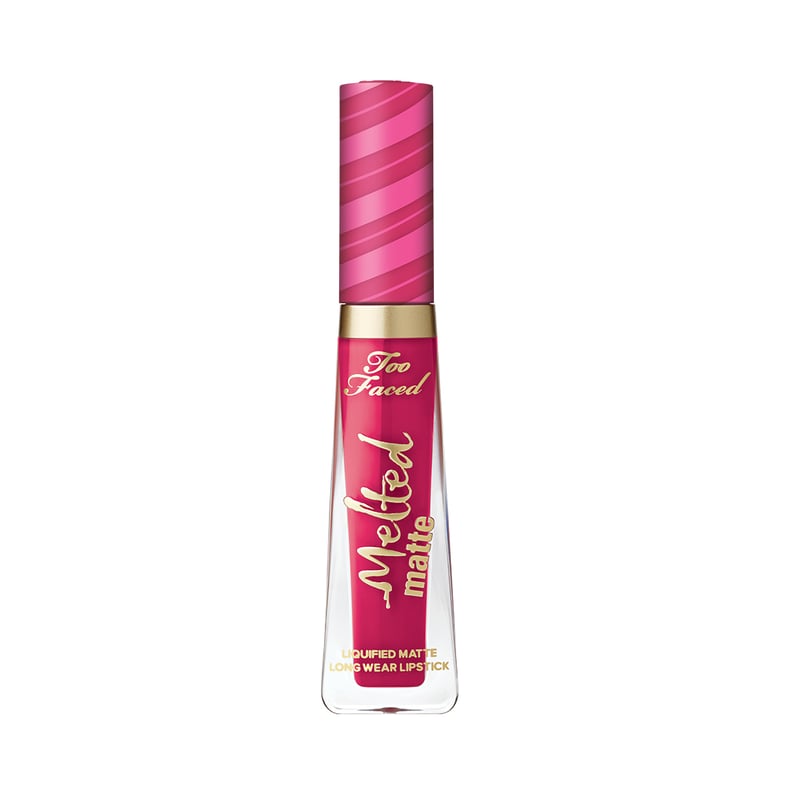 Too Faced Melted Matte in Candy Cane
As if you couldn't tell just by looking at the cap alone, this festive, limited-edition red is inspired by a candy cane. Even better, it's scented with the yummy aroma of a peppermint mocha!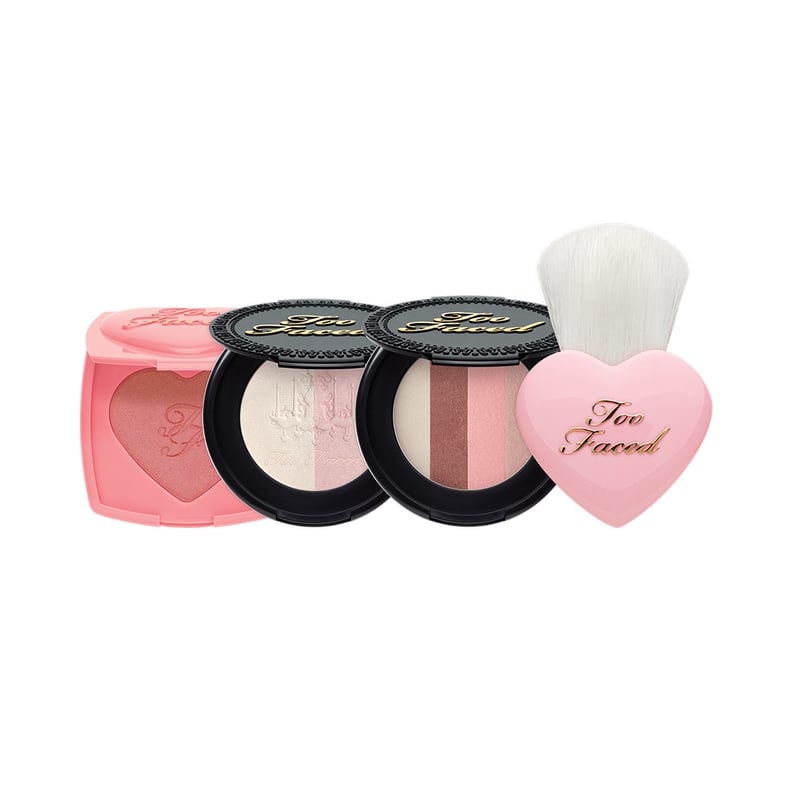 Too Faced Let It Glow Highlight and Blush Kit
With this quartet of products, your cheekbones will look frostier than the first snow. You get a miniature blush, highlighter, and bronzer as well as a too-cute heart-shaped brush to apply it all.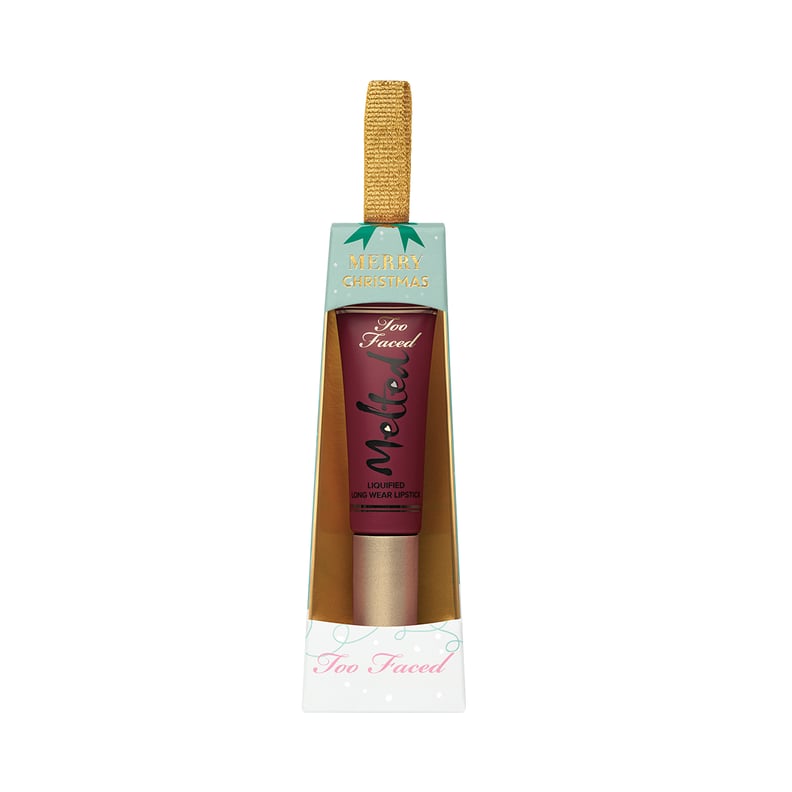 Too Faced Melted Lipstick Ornament
This ultraflattering longwear berry lip color is packaged in a box that doubles as both a gift tag and a tree ornament.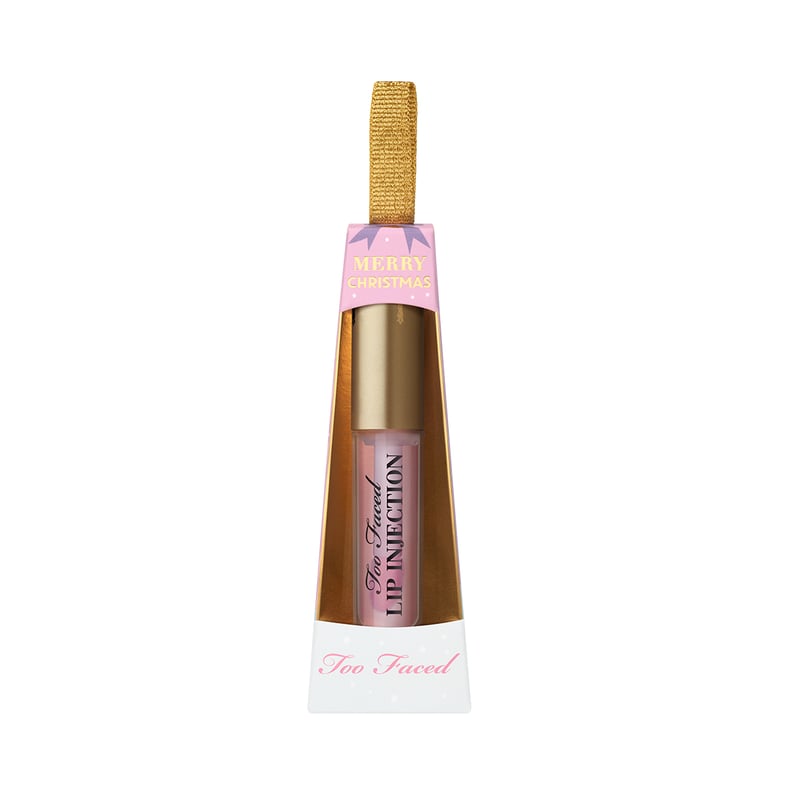 Too Faced Lip Injection Lip Plumper Ornament
If a plush, Kylie Jenner-esque pucker is on your holiday wish list, make sure you snag one of these plumping gloss ornaments.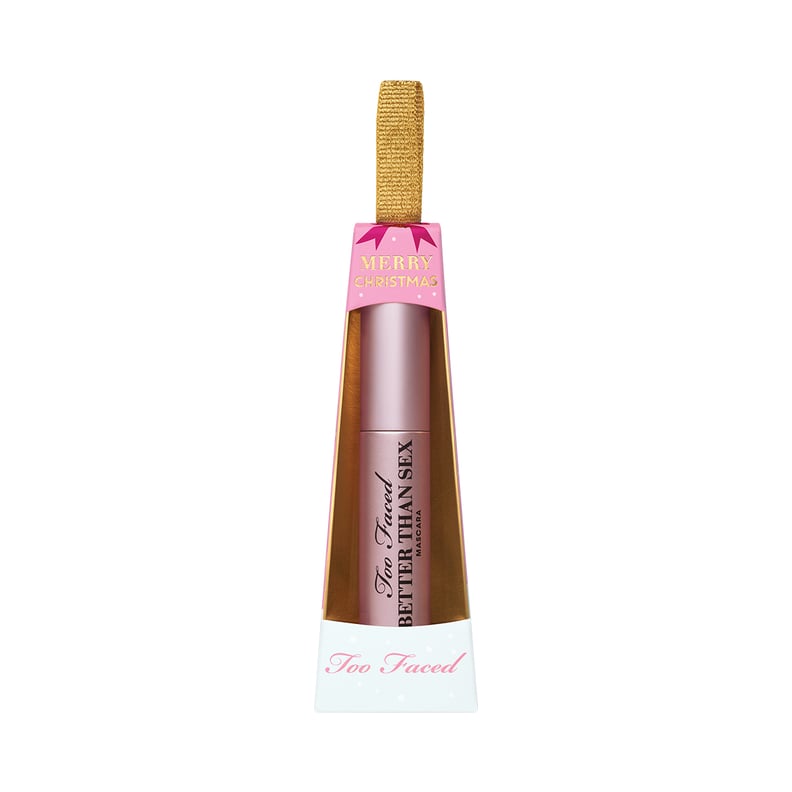 Too Faced Better Than Sex Mascara Ornament
The secret to lush, lengthy lashes is packed in this tiny tube. We recommend stocking up on many of these miniature mascaras — they're wonderful to keep on hand for travel.