Too Faced's Pink Glitter "Glow Job" Mask Is Finally Unveiled!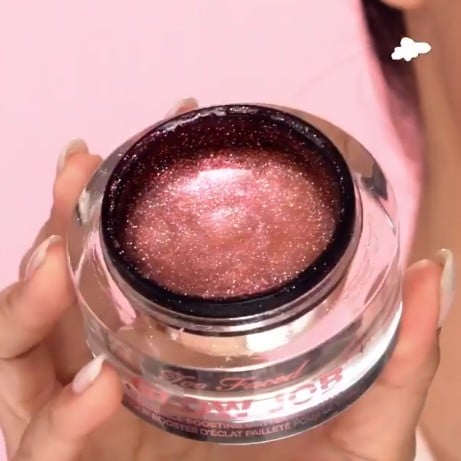 Imagine taking all the pretty things you love - glitter, pink, Instagram-friendly skin care - and combining it all in one magical product. That's exactly what Too Faced is doing with its newly unveiled, cheeky face mask, Glow Job ($42), out now. The brand's co-founder Jerrod Blandino first did the big reveal on Nov. 22 with a video giving a first full look at the product, along with its benefits.
"I've wanted to do a glitter mask for more than 5 years, but the science just wasn't ready," he explained. "I'm so happy to tell you that Glow Job is almost here! It's the most amazing radiance boosting and exfoliating peel-off mask I've ever used."
Aside from being a fawn-worthy shade of baby pink, it's infused with real gold. "It leaves your skin feeling smooth, soft, and makeup-ready," Jerrod promised. "And it's begging for a selfie."
The excitement for this launch has been building up for quite some time. You might remember back in September when Jerrod first shared a mysterious black and white video of a woman using the mask. We were then kept in the dark for a whole month until he teased more "sneaky peeks" that revealed the goods were landing in "super limited" quantities come 2018.
According to Too Faced, the mask's purpose (aside from looking cute) is to lift away dead skin and make it appear more radiant. You leave it on for 30 minutes — it can be used before makeup to create a smoother base for application.
Admire more close-ups of the Glow Job mask in action, ahead.