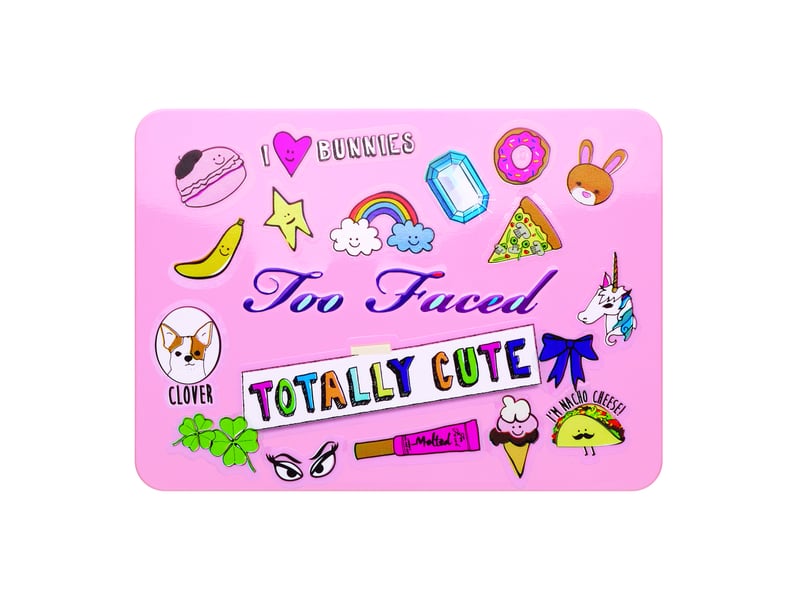 Thinking back to my days at Summer camp, I remember trading stickers with my girlfriends in the back of the bus. Before every tween had a cell phone, we entertained ourselves by collecting books upon books of oilies, fuzzies, bubble types, and the regular flat ones. The best ones were always by Lisa Frank. Too Faced is bringing back stickers in a fresh way via a new, kitschy eye shadow palette that can be outfitted with those colorful sticky symbols.
This June, the brand launches its Totally Cute palette that comes with nine eye shadow powders that range from neutrals to bold rainbow brights. There are tutorials on how to layer the shades, but the best part is actually the case. You can customize the bare pink container with complementary stickers featuring motifs of cupcakes, unicorns, and rainbows as well as Too Faced products (like the cult-favorite Melted Liquified Longwear Lipsticks).
Keep reading to see a first look at this hot palette before it launches at TooFaced.com in mid-June and Sephora on July 15 for $36.