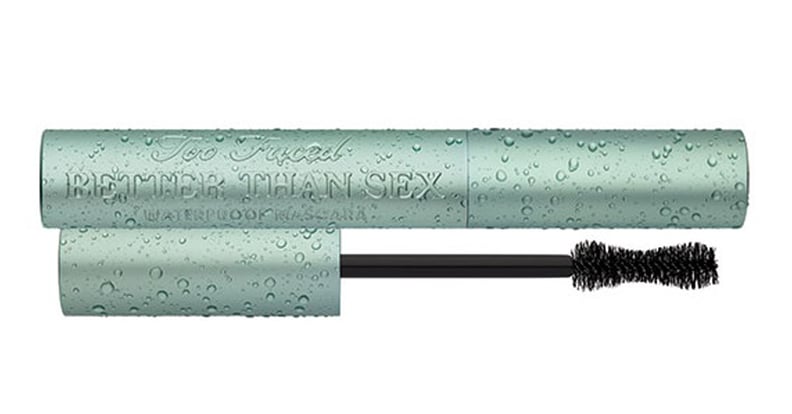 As POPSUGAR editors, we independently select and write about stuff we love and think you'll like too. If you buy a product we have recommended, we may receive affiliate commission, which in turn supports our work.
Let me get this out of the way: I am a mascara whore. I have tried nearly every formula and wand on the market. I will shamelessly apply layer after layer until I can barely open my eyes. But the one tube I keep coming back to is Too Faced Better Than Sex ($23). The brush perfectly hugs my fringe, so every single lash is coated, volumized, and defined. Its inky formula doesn't flake, clump, or smudge. And the heavy tube feels and looks luxe in my makeup bag — I take it nearly everywhere.
However, there are a few places Better Than Sex couldn't go with me. Attending weddings, funerals, or sad movies was just too risky. As durable as the formula is, it can't withstand any of my sobfests. That's why I'm so psyched to learn that Too Faced will be launching a waterproof version of its iconic product this March. According to Allure, the brand took two years perfecting its waterproof formula, which is ultranourishing thanks to the addition of porcelain flower, a conditioning ingredient.
I'm also amped that the tube will look different than the original. It is housed in light-blue packaging covered with three-dimensional water droplets, so I'll never mix them up in my makeup bag. You can snap up Too Faced Better Than Sex Waterproof ($23) with me when it hits shelves March 1.