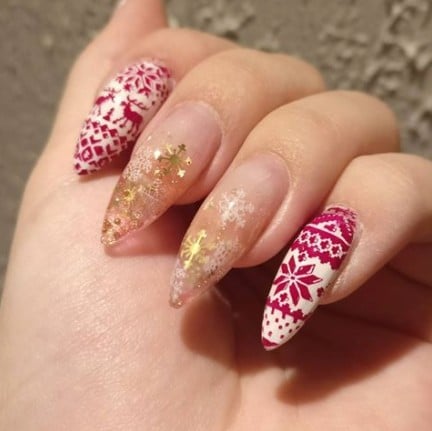 Ugly-sweater season is officially here, and so is the excuse to wear extremely festive nails the entire month. If Santa hat brows are a bit too festive for your liking, take the jolly trend to your digit. Once you've mastered these supereasy Christmas-inspired nails, you can move on to intricate "ugly-sweater" fair isle patterns and 3D cable knit nails.
From Rudolph designs to cable knit, and even teensy snowflakes, you'll find some festive favorites. If you're feeling really adventurous, try this Christmas lights nail tutorial.
Ahead, see some of our favorite Christmas jumper nails. They are guaranteed to make you feel cozy.
Red-and-White Jumper Knit