These Millennial Pink Unicorn Brushes Are the Perfect Beauty Gift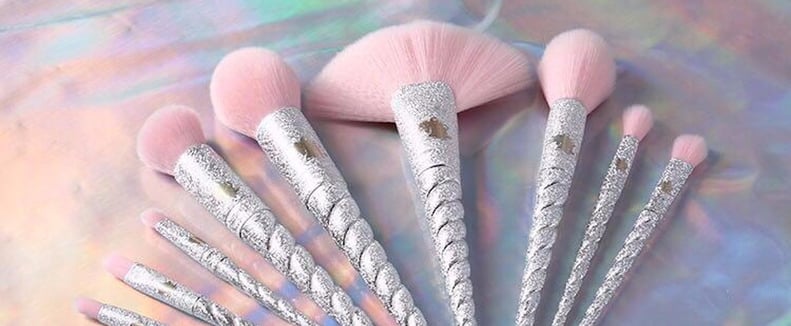 We're losing our minds over Unicorn Cosmetics's new Platinum Collectors Edition Unicorn Brushes ($72). In the past we've fawned over the brand's colorful OG brush set, as well as the Royale set which made our inner goth shriek with glee. But this new set is unparalleled in mythical beauty.
With millennial pink bristles and ultra-shimmery unicorn horn barrels, these brushes combine our two favorite trends of the year. The collection includes five brand new brushes as well as five best-selling brushes from different sets to create a must-have collection conveniently that can be stored in the included sparkling silver diamond-shaped case.
This set is limited-edition and likely to sell out fast, so order soon before the magic runs out.