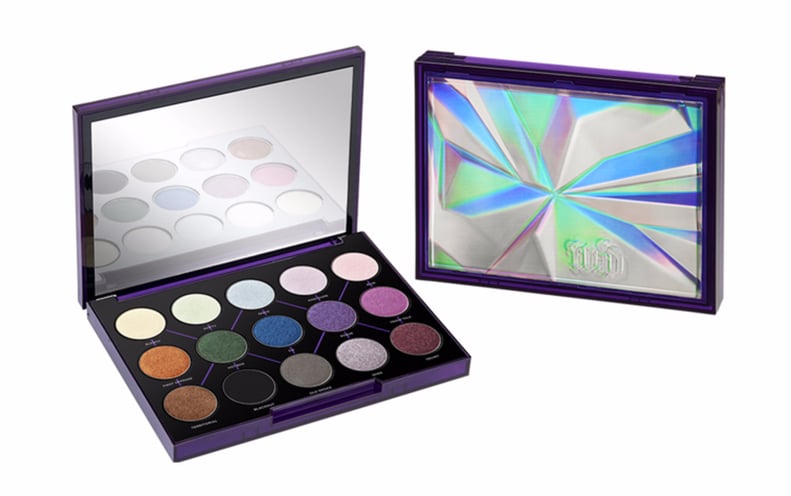 Urban Decay (aka our beauty fairy godmother) is granting us an exciting early holiday gift! In addition to its covetable Vault of Vices, the brand is releasing a brand new eye shadow palette just in time to snap up for your holiday parties.
The Distortion Palette is the latest release from the brand, and it's pigmented and edgy AF — just how we like our UD palettes. It comes with 15 pans of rich color, nine of which are brand new shades. Each hue has an insane color payoff when worn alone, but you can create unique, badass tones by mixing and matching as many shades as you want.
You only need one swipe to achieve full color, but you can intensify the pigments by slightly wetting your applicator. The shadows come in a variety of finishes, including mattes and foils, so beauty junkies can create a bevy of cool looks.
We got to play with the Distortion Palette and swatched each color so you can see 'em up close! Keep reading to check them out, and get excited to pick this up (soon) when it launches exclusively at Sephora on Dec. 4 and on UrbanDecay.com on December 26.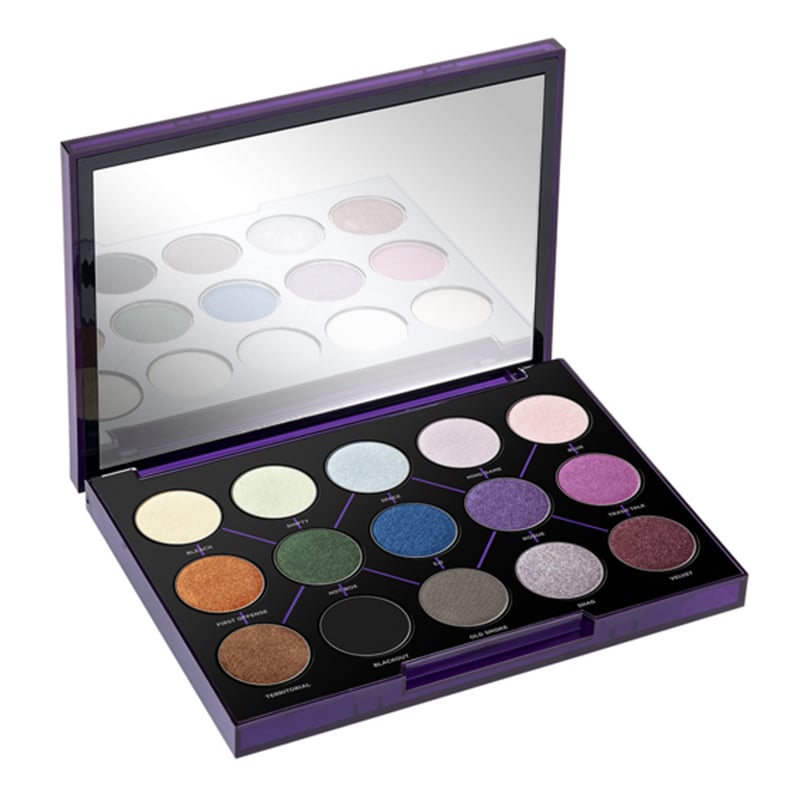 Urban Decay Distortion Palette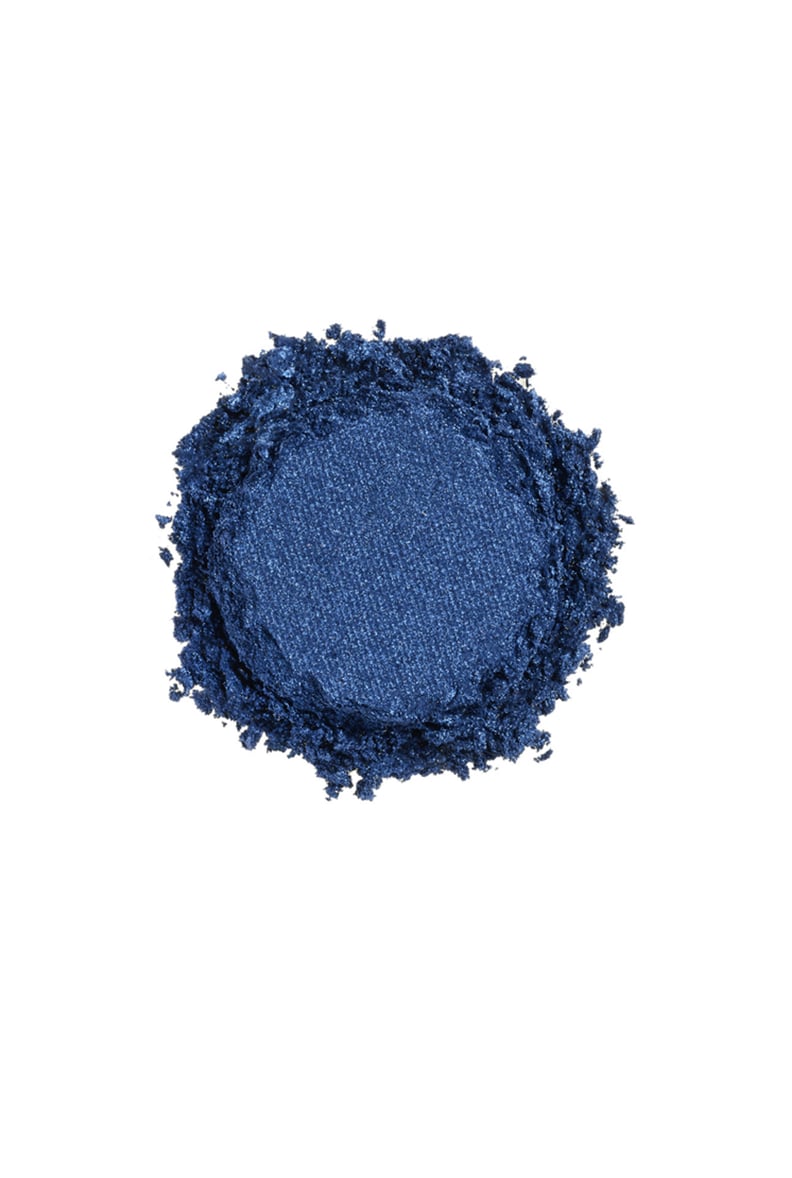 Urban Decay Distortion Palette Eye Shadow in 5.0 Swatch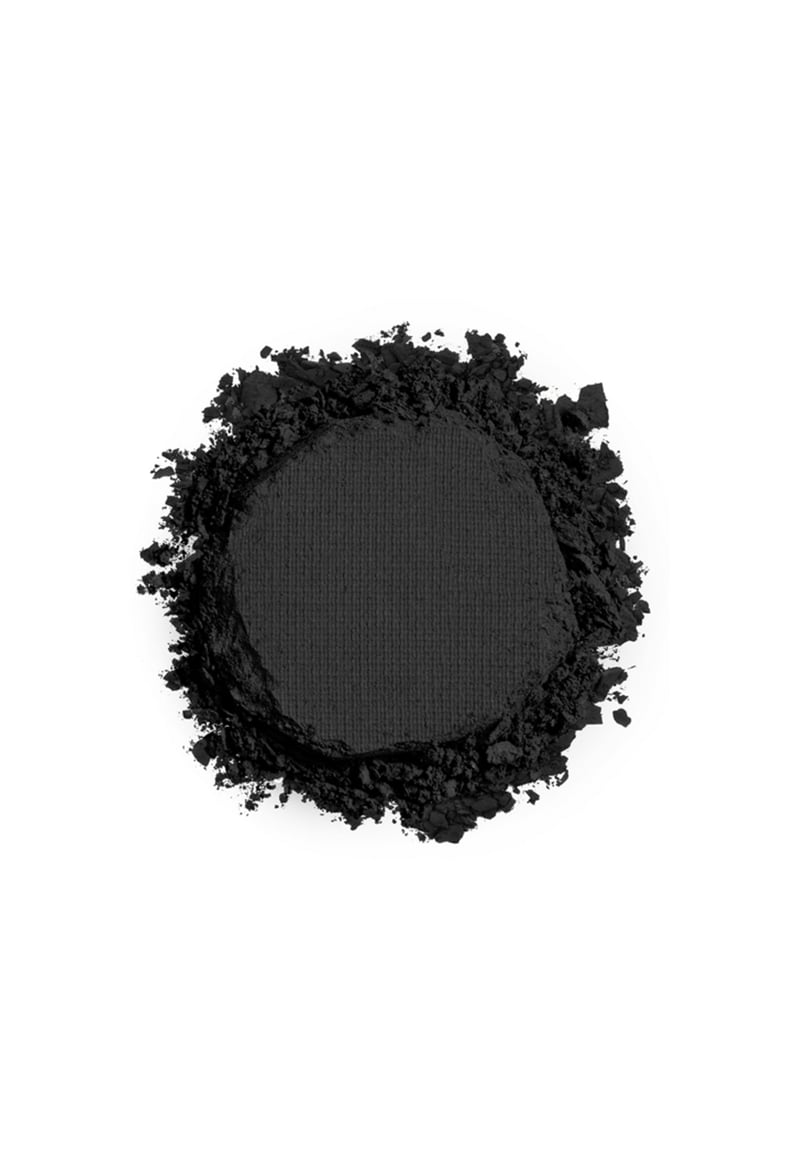 Urban Decay Distortion Palette Eye Shadow in Blackout Swatch
Urban Decay Distortion Palette Eye Shadow in Blur Swatch
Urban Decay Distortion Palette Eye Shadow in First Offense Swatch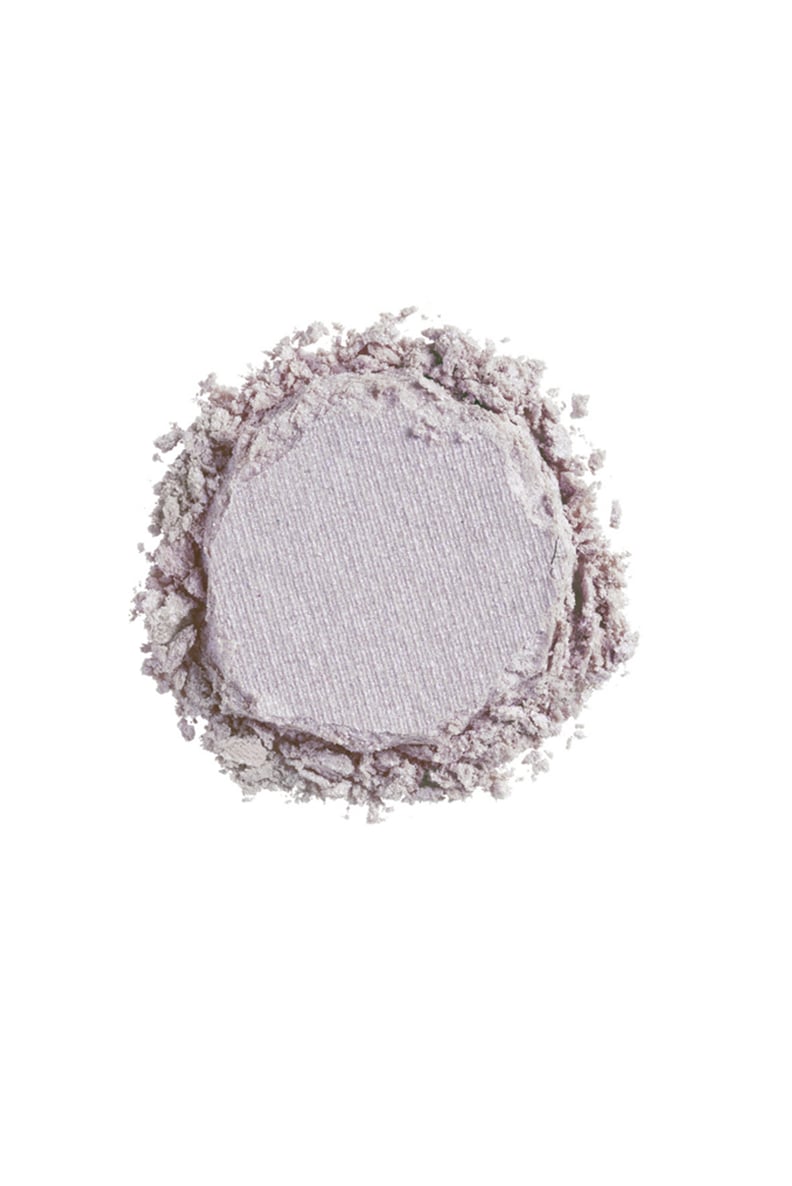 Urban Decay Distortion Palette Eye Shadow in Mind Game Swatch
Urban Decay Distortion Palette Eye Shadow in Shag Swatch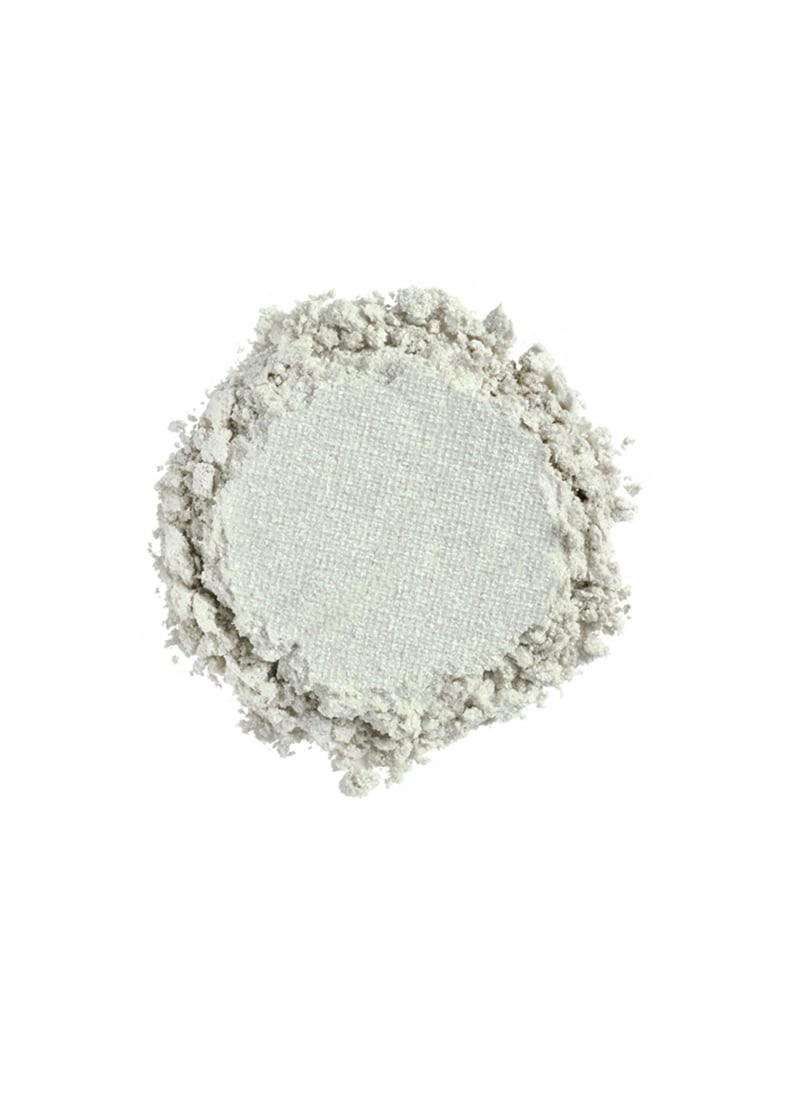 Urban Decay Distortion Palette Eye Shadow in Shifty Swatch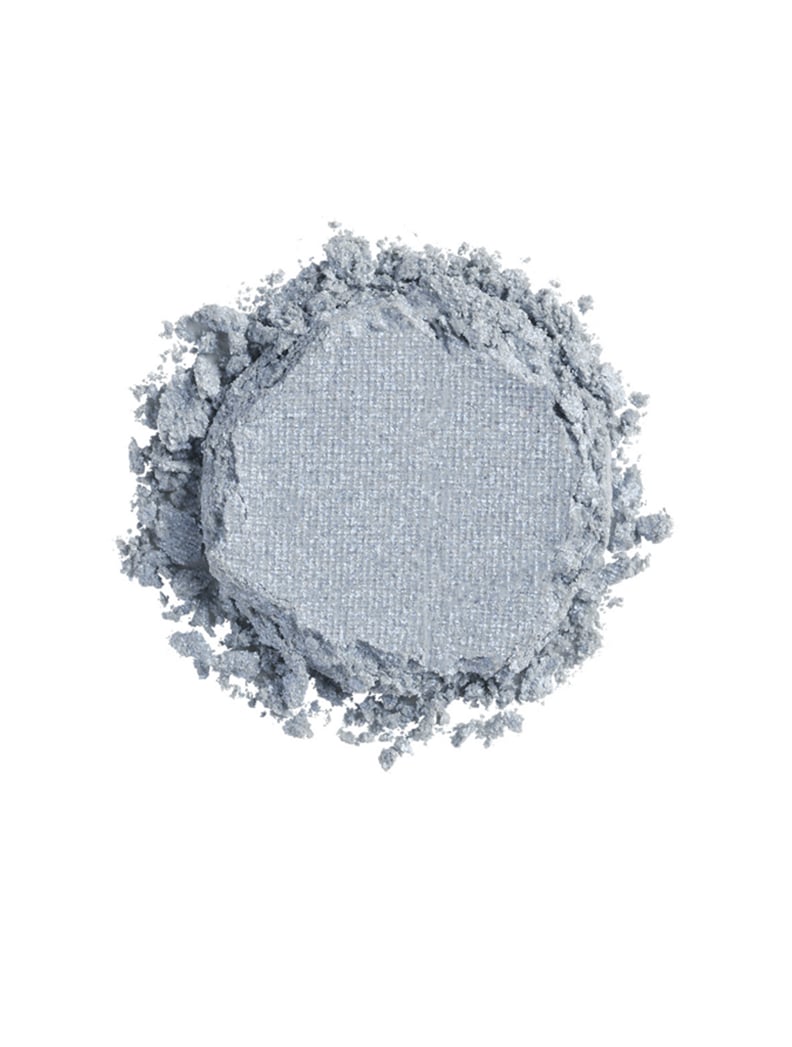 Urban Decay Distortion Palette Eye Shadow in Space Swatch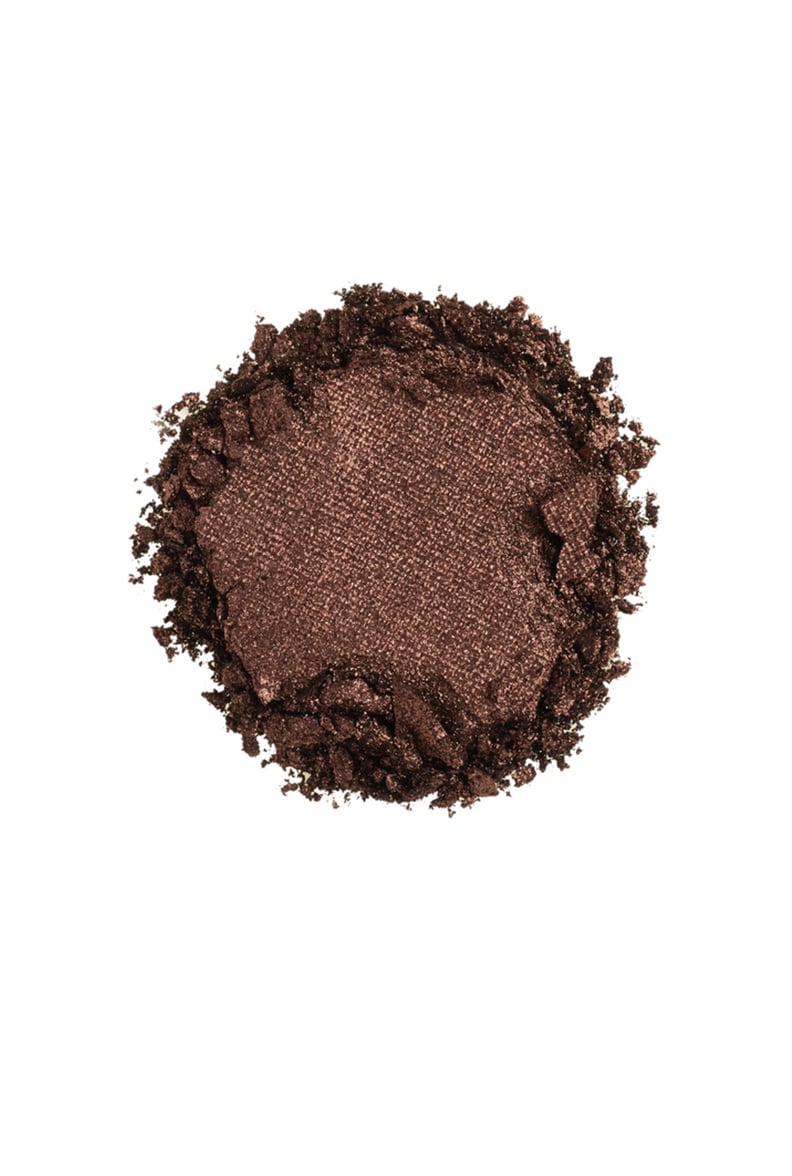 Urban Decay Distortion Palette Eye Shadow in Territorial Swatch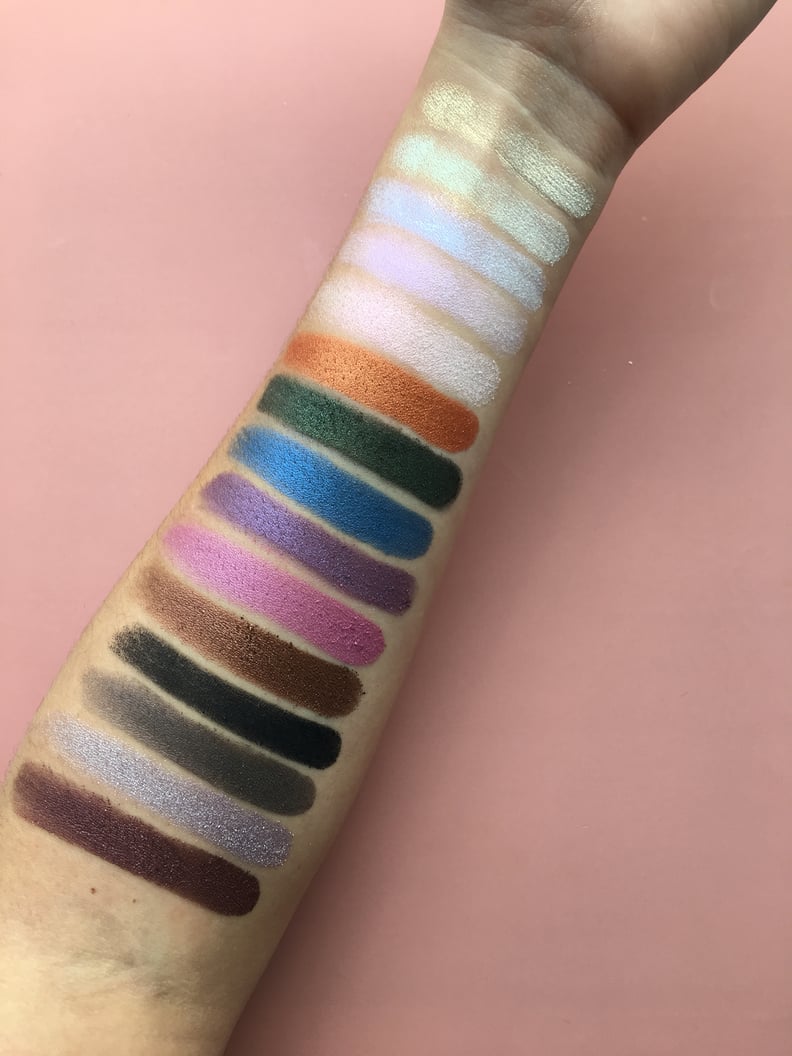 Urban Decay Distortion Palette on Fair Skin
From top to bottom: Bleach, Shifty, Space, Mind Game, Blur, First Offense, Hot Box, 5.0, Rouge, Trash Talk, Territorial, Blackout, Old Smoke, Shag, Velvet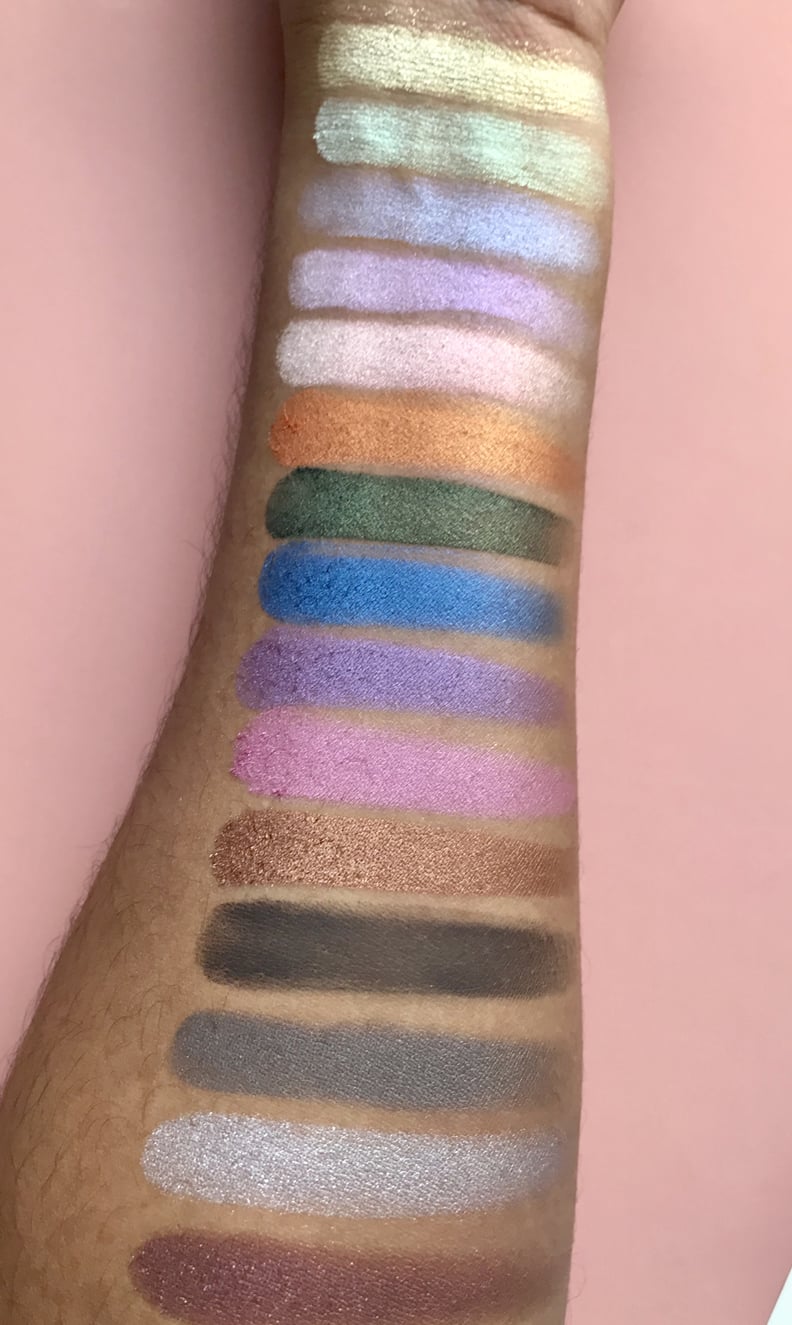 Urban Decay Distortion Palette on Medium Skin
From top to bottom: Bleach, Shifty, Space, Mind Game, Blur, First Offense, Hot Box, 5.0, Rouge, Trash Talk, Territorial, Blackout, Old Smoke, Shag, Velvet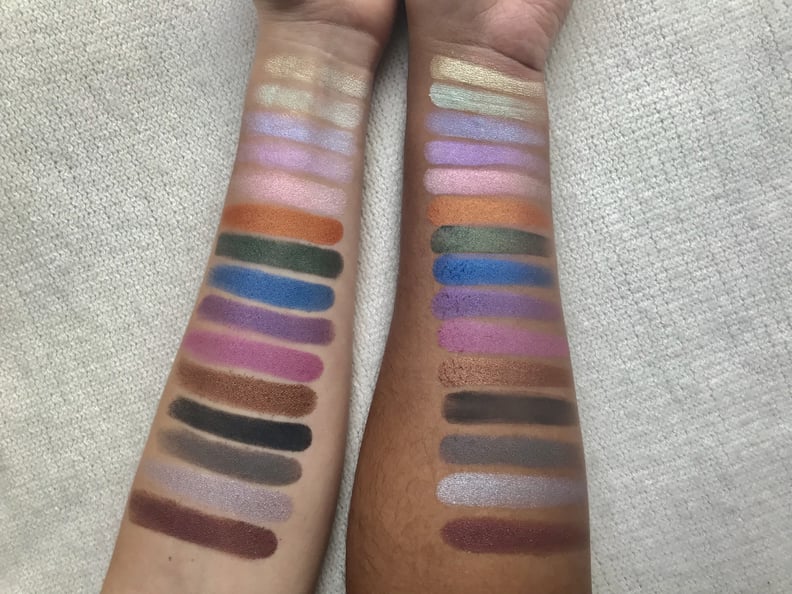 Urban Decay Distortion Palette on Fair and Medium Skin
From top to bottom: Bleach, Shifty, Space, Mind Game, Blur, First Offense, Hot Box, 5.0, Rouge, Trash Talk, Territorial, Blackout, Old Smoke, Shag, Velvet