As POPSUGAR editors, we independently select and write about stuff we love and think you'll like too. If you buy a product we have recommended, we may receive affiliate commission, which in turn supports our work.
Your blowout is done, you've taken care of business down there, you've spritzed yourself with your most tantalizing EDP, and your "something more comfortable" overnight tote is locked and loaded. You're officially ready to report for Valentine's Day duty, and your lucky date is about to be blown away. Cue impending V-Day snafus, an inevitability even among the most prepared. Here's how to deal.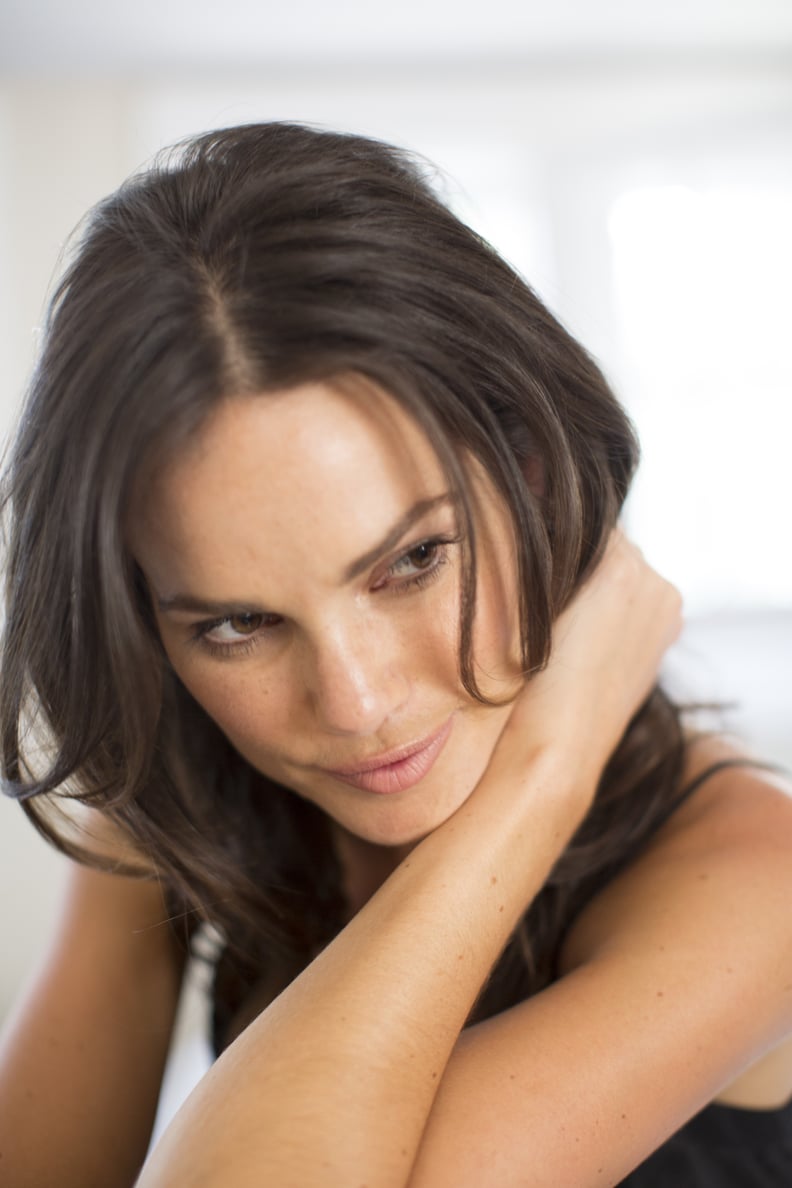 So You Have a Hickey
The dilemma: Your date happened to be a sexy vampire, and following those three hours of snogging, you now have a superobvious hickey on your neck.
The solution: Dig for a tube of lipstick and use the cap, and some pressure, to massage the hickey as soon as you notice it forming. Massage the area for about 20 seconds every 15 minutes. This helps break down the clotted blood and makes the hickey disappear more quickly.
After you're finished with the massage, reach for some color-correcting concealer. Since hickeys are bluish red, use a yellow or green concealer to counteract the color, such as NYX Color Correcting Concealer Palette ($12). Apply the concealer with your fingertips in a tapping motion, which deposits a lot of concealer without making it look caked or obvious. Apply your foundation, and then set it with a finishing powder. We recommend cult favorite Make Up For Ever HD Finishing Powder ($36).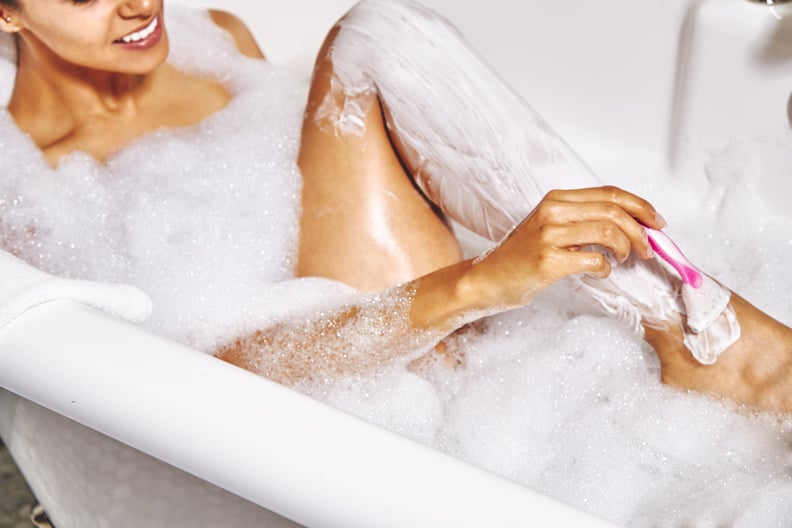 You've Got a Case of Ingrown Hairs
The dilemma: You've got the perfect lingerie picked out for a steamy evening of activities, but after further investigation, you realize there's a sea of bright red bumps along your bikini line.
The solution: Preparation is truly key for this snafu: always exfoliate, always use the best and cleanest tools, and follow up with a moisturizer post-shave or wax. Prevention is also hindsight, though, and we're here to help with your bump invasion.
Step one: apply a hot compress (or hot water) to the area for about three minutes. This will bring the ingrown hair to the surface and soften your skin. Next, dry off and then reach for your toner. Yes, the toner you use for your face. If it contains salicylic acid, that's even better. Apply it to the ingrown hairs with a cotton ball.
If you want, you can take a pair of sterilized tweezers and gently tug hairs that have come to the surface. Just don't pick at your skin or you'll make it worse. Cover up any redness with green concealer and then your go-to foundation and setting powder.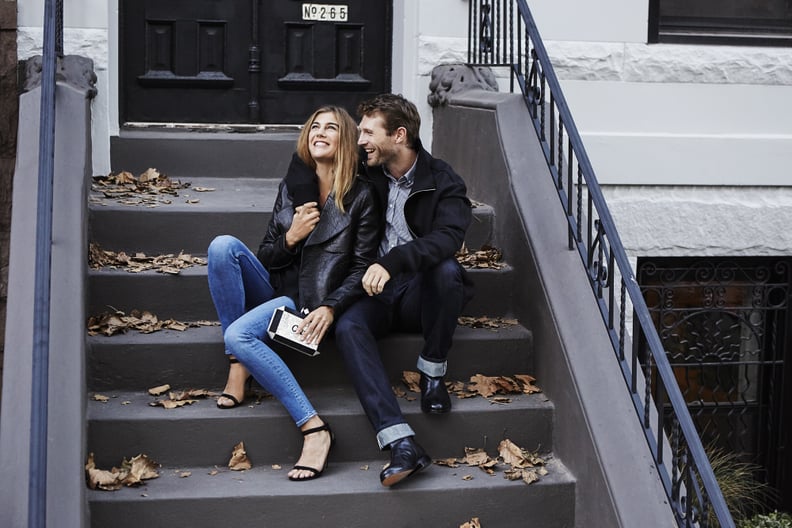 You're a Beard Burn Victim
The dilemma: Your dude is sporting some seriously sexy facial hair, but after a particularly aggressive and indulgent kiss fest, you're left with telltale beard burn all over the lower half of your face.
The solution: Quick, brew yourself a cup of green tea and then apply it to your poor skin with a cotton ball. You could also try diluted tea tree oil, witch hazel, or aloe vera — they're all antibacterial, soothing ingredients. Next, wash your face with a supergentle, moisturizing cleanser — such as Cetaphil Skin Cleanser ($10) or Cerave Foaming Facial Cleanser ($12) — and don't even think about exfoliating.
After cleansing, let your thirsty skin soak up as much moisture as possible. Whatever oils and serums you have in your bathroom cupboard is a good start. To expedite the healing process even more, apply a thin layer of hydrocortisone one percent cream twice a day for two days and it'll clear up.
PS If you anticipate any sort of makeout session with your bearded guy, you can prep in advance by wearing a thicker layer of face moisturizer before you meet up. This creates a barrier between your delicate skin and his not-so-delicate facial hair.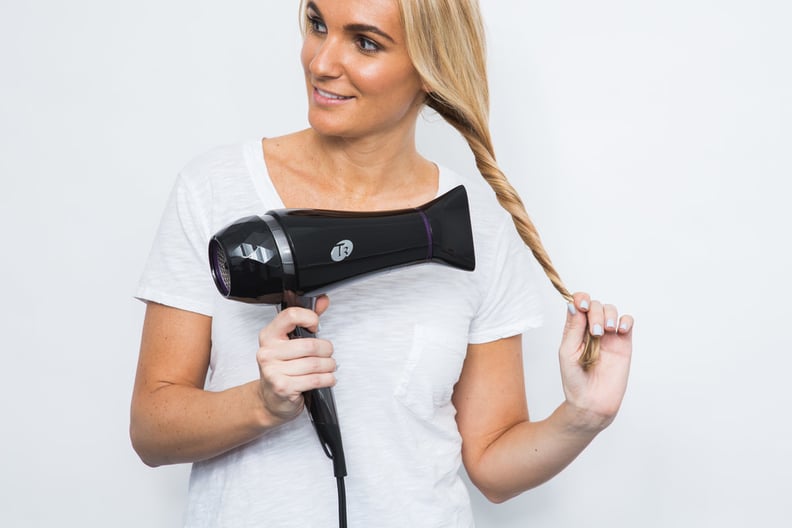 Your Blowout Has Gone to Hell
The dilemma: You spent $75 on a blowout only to wake up the next morning looking like you've just weathered a series of tornadoes.
The solution: Good morning, Dorothy. Get the situation under control by lightly spritzing your hair with water (trust us), and either let it air-dry or quickly blow-dry it. Next, grab some dry shampoo (we recommend Not Your Mother's Clean Freak Refreshing Dry Shampoo ($6)) and apply it to limp, oily roots. If you're without product, apply a little baby powder to your roots if you're light-haired, or cocoa powder to your roots if you're dark-hared. This soaks up the oil and gives you some lift. Grabbing large sections of hair, use a flat iron to straighten out that bed head. Alternatively, just brush it out. You can apply a dry conditioner to your roots, or a hair serum/oil, and coat any dry bits. We like Arrojo Refresh Dry Conditioner ($22) or Davines OI Oil ($22).
Your BO Is Bad, and You're Without Deodorant
The dilemma: Your EDP has worn off, and the BO monster is in full-blown attack mode.
The solution: Take off your top, rinse your armpits, and scrub them well with whatever soap you have nearby. Alternatively, use an antibacterial hand sanitizer, which is perfect if you're on the go. Either will give your pits a clean, nonsmelly slate. Once you're clean and dry, apply a tiny amount of coconut oil — a natural antibacterial that prevents BO — directly onto your armpits. If you're worried about sweating in addition to preventing odor, apply baby powder to your pits.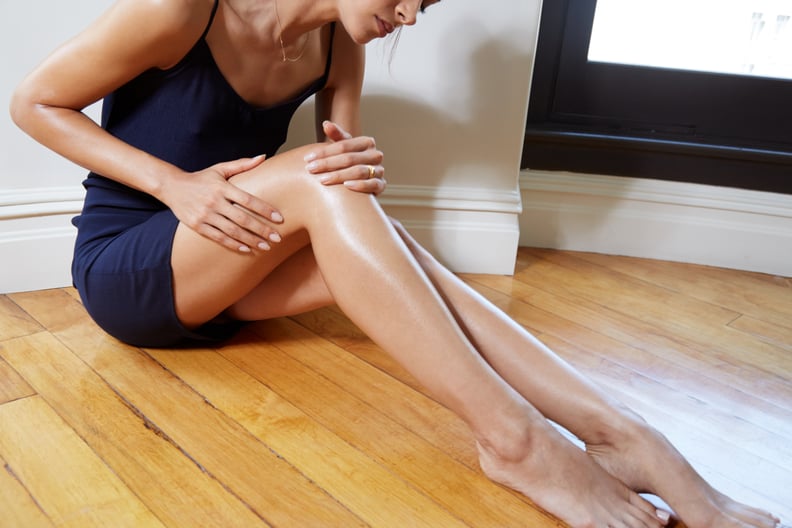 Your Self-Tanner Application Went Awry
The dilemma: Your dream of reaching golden-goddess status by way of sunless tanner has left you with a set of chevron-esque streaks.
The solution: Combine two tablespoons of baking powder, four tablespoons of lemon juice, and a tablespoon of water. Mix it into a paste, and then grab a large cosmetic brush. Apply this mixture to the darker streaks on your skin, and let it set for 15 to 20 minutes. This will pull up some of the color and make you look more even.
Next, exfoliate with whatever you have on hand (sugar, salt, and oatmeal are all good), paying special attention to the areas that are still streaky. Finally, apply a foundation, or bronzer, that matches the darker streaks to the lighter.