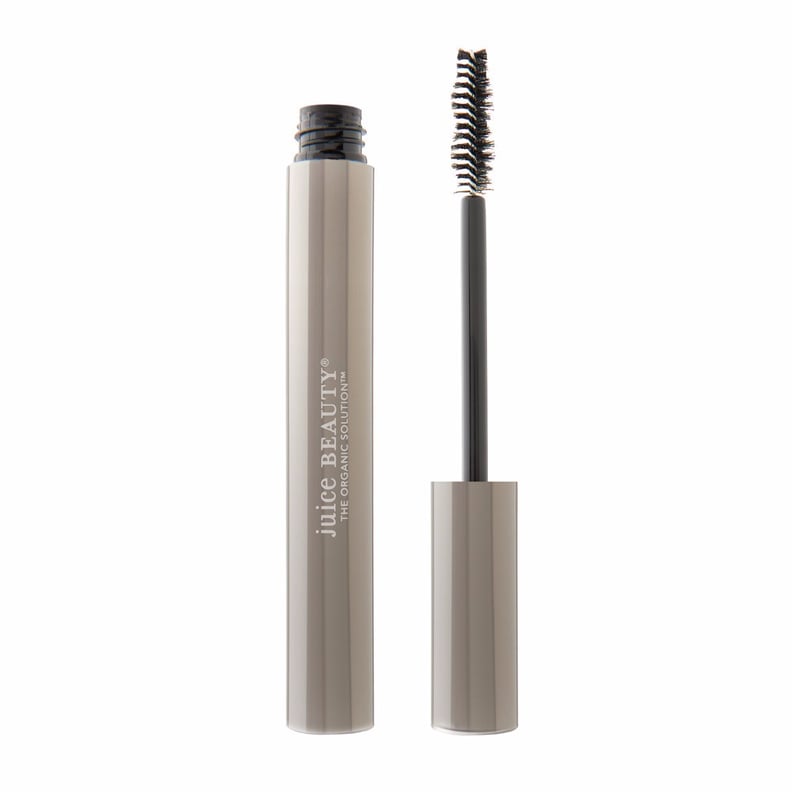 As POPSUGAR editors, we independently select and write about stuff we love and think you'll like too. If you buy a product we have recommended, we may receive affiliate commission, which in turn supports our work.
Vegan living can go beyond just eating a plant-based diet. It can also apply to your cosmetics. By definition, vegan cosmetics contain no animal-derived ingredients or byproducts (though it often gets confused with cruelty-free products, which are products that weren't tested on animals).
If someone is a vegan, it doesn't mean that keeping up with their makeup obsession has to be hard. It just requires a little bit of research. If you're in the market for a new mascara, we did some digging and found the best vegan-approved mascaras at Ulta. If you find one you like, move on to exploring other vegan-friendly cosmetics.
Pacifica Dream Big Volumizing Mascara
Get those dreamy long lashes with this Pacifica Big Volumizing Mascara ($16). It's vegan-friendly and formulated with natural plant fibers that help to build lashes up and make them appear longer. Plus, the thin brush bristles will help keep you from getting those dreaded clumpy lashes.

E.l.f. Cosmetics Lash Extending Mascara
Help your lashes look and feel longer with this E.l.f. Cosmetics Lash Extending Mascara ($3). Not only is it vegan but it's also cruelty-free. The formula is rich with ingredients like vitamin B and E, wheat protein, and panthenol. These help to condition and nourish your lashes while giving you that all-day curl.

Too Faced Better Than Sex Mascara
For lush lashes, try this vegan-friendly and cult-classic Too Faced Better Than Sex Mascara ($23). This mascara is known for its collagen-fueled formula, which helps give users those dramatic lashes. It also contains acacia senegal tree extract, which locks in the lash curl. It has a specially-designed brush so you won't miss any corners, either.

Juice Beauty PHYTO-PIGMENTS Ultra-Natural Mascara
This Juice Beauty Mascara ($22) is powered by nutrient-rich ingredients, including plant-derived rose petal powder, argan shell powder, and purple carrot extract. These help to keep your lashes from drying and flaking throughout the day. Score.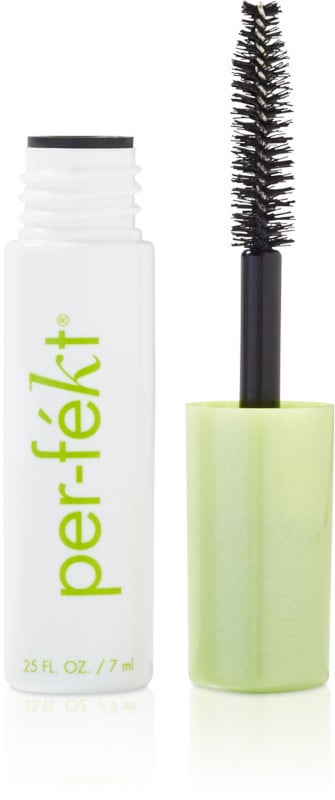 Per-fékt Beauty Travel Size Lash Perfection Gel
Get this Per-fékt Beauty Lash Perfection Gel ($10) for your next vacation. It's a convenient travel size, which makes it perfect for stashing in your purse or tossing into a makeup bag. This formula is oil-, fragrance-, sulfate-, GMO-, and paraben-free. And because it's a gel, it keeps your lashes soft and conditioned all day.

Ulta Feathered Lashes Mascara
The Ulta Feathered Lashes Mascara ($11) is a smart option if you typically have sensitive eyes. It was ophthalmologist approved, especially for those who wear contacts. The curved brush will help users achieve a smooth application.

E.l.f. Cosmetics Clear Brow & Lash Mascara
If you already have defined lashes and brows, consider using the E.l.f. Cosmetics Clear Brow & Lash Mascara ($2). With this, you'll be able to focus on conditioning. Instead of applying color, just use the tool to brush lashes into place. You'll get those shiny lashes you've always wanted.

Tarte Tarteist Lash Paint Mascara
Get dark and thick lashes with this vegan-friendly Tarte Tarteist Lash Paint Mascara ($23). Made with triple-black painted mineral pigments, you'll be able to achieve a long-lash effect. Apply as you wish.