Victoria Beckham on That Posh Spice Bob and Her New Estée Lauder Makeup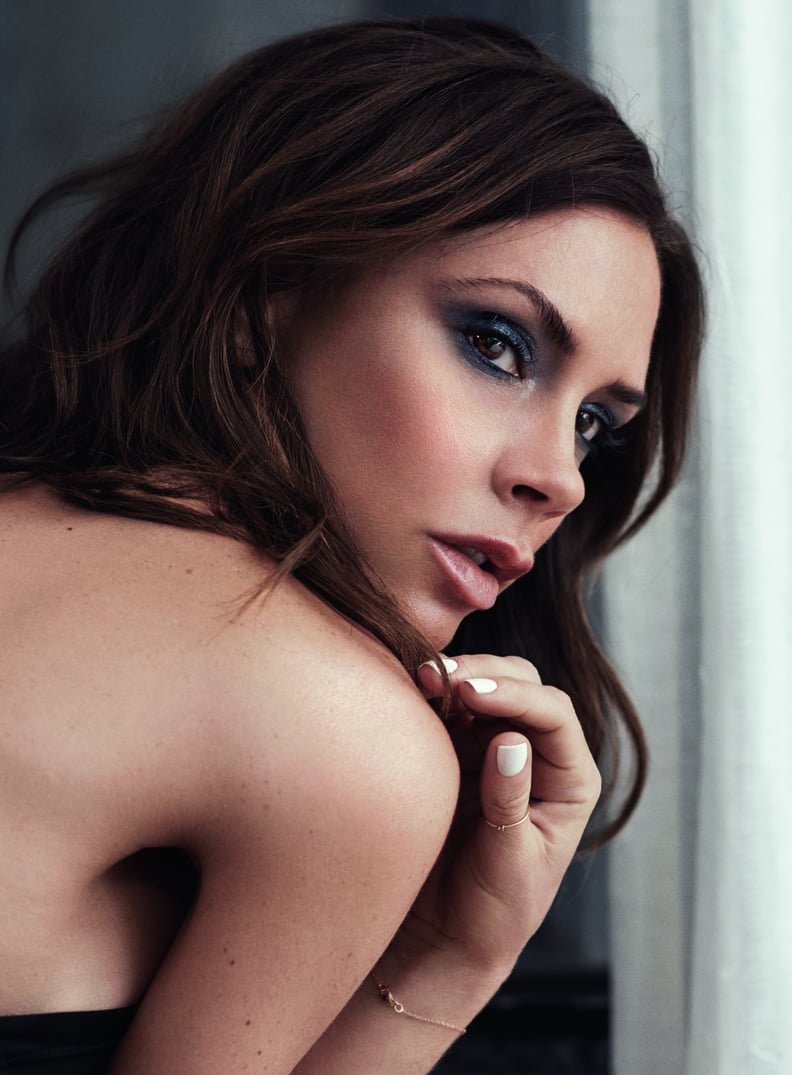 If I had to describe what Victoria Beckham is like in real life, I would have to say: posh. Seriously! If you look up the word in the dictionary, it means "elegant or stylishly luxurious." She talks slow and smooth, her hair is just slightly wavy in that model-off-duty way, and her makeup seems to melt into her flawless skin. Glamour comes easy to her.
I met with the former Spice Girl at an event during New York Fashion Week to celebrate her second makeup collection with Estée Lauder. And if there was ever a word to describe the new products, posh it is! The black-and-gold packaging looks like mini decorative jewelry boxes. The formulas are both unique and classic. There is a smudgy charcoal eyeliner that gives you bedtime eyes in one swipe, the most-flattering rose cream blush I've ever tried, and rose gold highlighter so good, you might just toss your other ones out. The offering is trend-forward while maintaining integrity — these are Estée Lauder formulas after all!
"I've got a lot to say. I've been photographed a lot, and as a woman, I have point of view," she said. "I want to create key must-have items that every woman should have in her makeup bag.
Here, Victoria shared all of the work that went into creating the makeup (she was pretty hands on!), her personal hacks for wearing it, and her date night advice for any woman trying to land a David.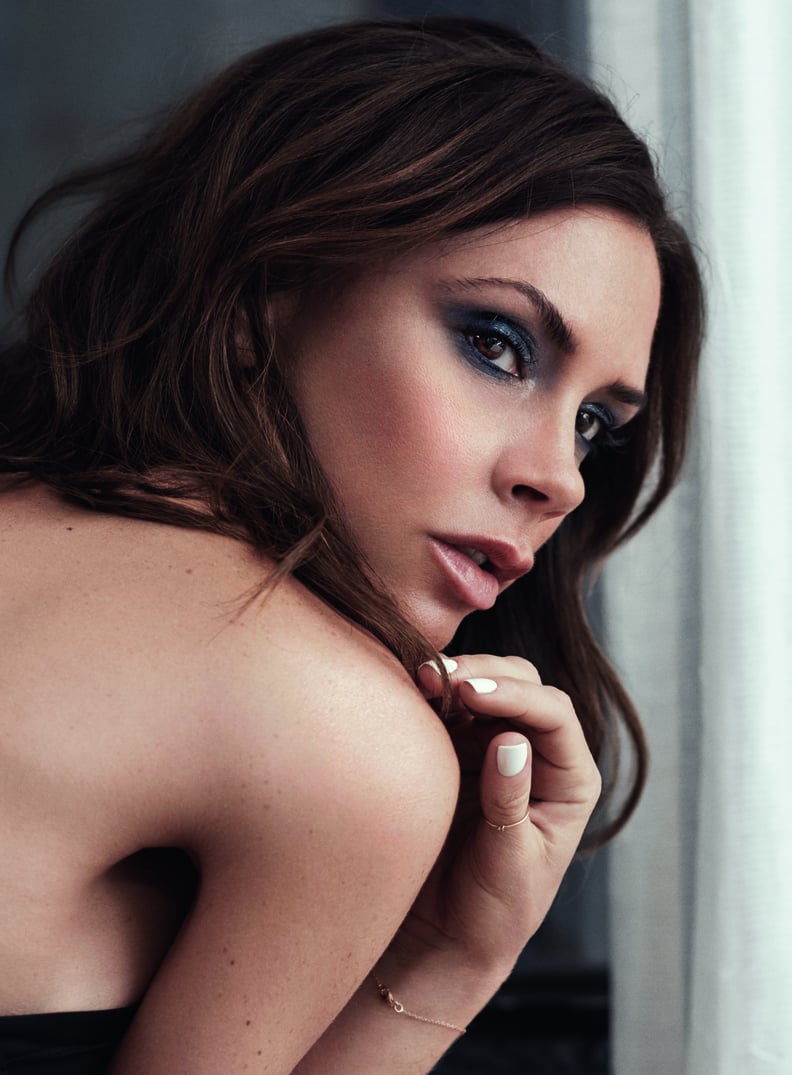 What She's Learned From Her First Estée Lauder Collection to the Second:
"I am just so happy that customers out there feel the same as I do. You can't find the perfect nude lip. And all these things — there's a real point in difference. And I'm just very glad that it went so well, because that has enabled me to do more. I've still got so much more to say, as well.
Hopefully for me, in beauty, this really is just the beginning. I listen a lot to my customer: what she likes, what she wants, what she finds hard to find. It's very important that I have a close relationship with my customer. I love women. I want to empower my customer."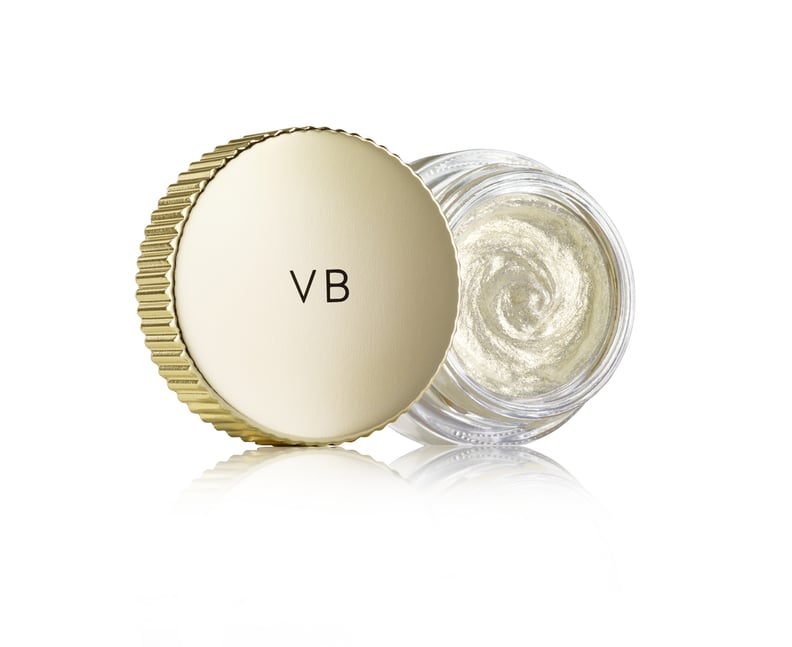 Why She Changed One Thing About the Eye Foils:
"The eye foils are just in a new package but the texture is the same, the formula is the same. [We changed it] because I don't think people realized what they were, to be honest with you. You couldn't actually see through the tube. Repackaging it enabled people to actually see it and understand what it is. I also think it looks so chic. That's such a cute little pod that you keep in the bathroom or in your makeup bag. This is the ultimate in luxury — all of this packaging."
Victoria Beckham x Estée Lauder Eye Foil in Blonde Gold ($40)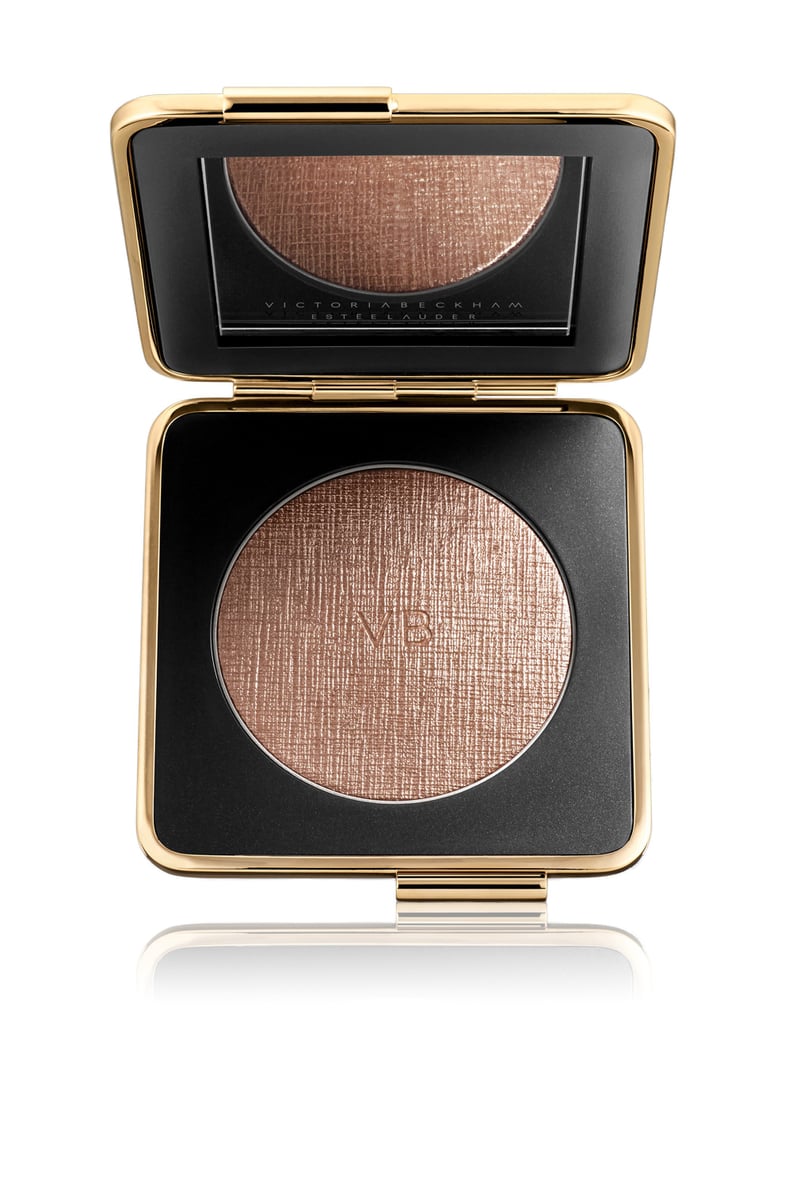 On Reincarnating an Limited-Edition Highlighter Into Her Own Version:
"I was buying from eBay [in reference to the highlighter]. That's a good example of something they discontinued [from an old Bronze Goddess collection] that I thought was great. I was like, 'Hey, let's bring that back.' It's really, really great. This collection, for me, really is a marriage of two brands."
Victoria Beckham x Estée Lauder Modern Mercury Highlighter ($75)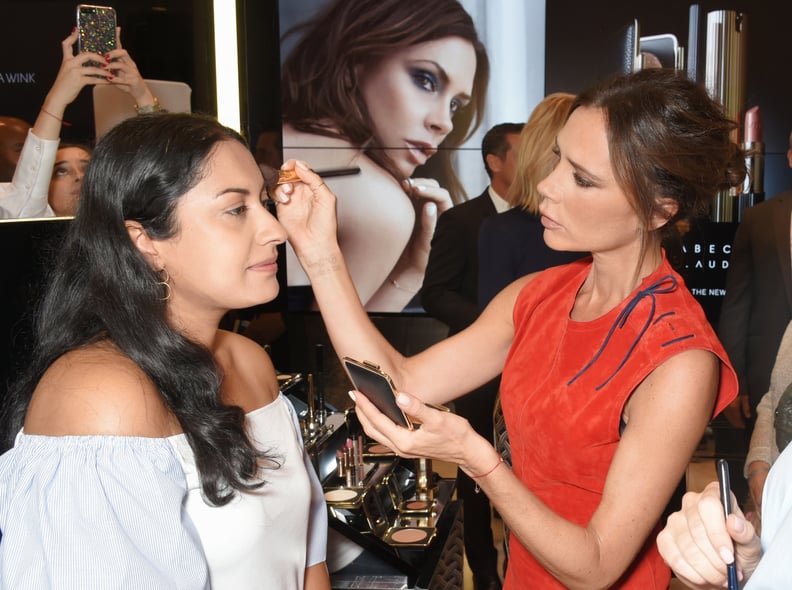 Victoria's Step-by-Step Contouring Process:
"I start by taking the Skin Perfecting Powder ($85), and I put that all over my face because it evens out skin tone. Shine is neutral — it's something that doesn't matter how dark your skin is. [The powder] is something you can use to touch up throughout the day, and it's not going to get all cloggy. There's nothing worse than a makeup that gets cloggy under the eyes if you keep applying it. It's really nice and light.
Then I take the bronzer (depending on your skin color, you can use either the light or the dark), and I will use it to contour my cheekbones, the top of my forehead, and the bottom part of my cheek. Then, I'll go back to the the Skin Perfecting Powder and use it again around the creases of my nose, on my forehead, and on the places where you might naturally get oilier."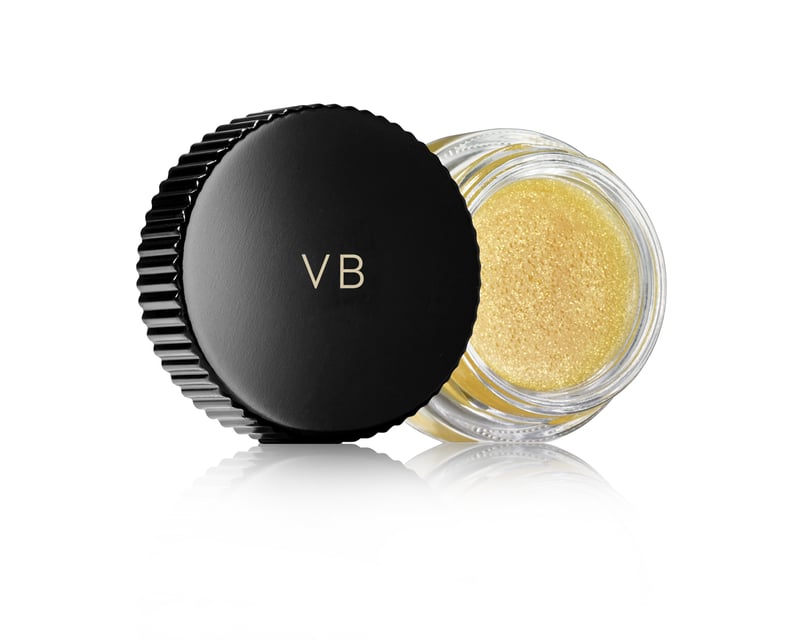 Victoria on the Aura Gloss:
"You know, I've got it on now. When I start my makeup, I'll just use it as a balm. Afterwards, when I finish my lipstick, I'll dab it on top. Sometimes I put it here [top of cheekbones] as well down the center of my nose. I used this in the [runway] show yesterday on the top part of the cheek. So it has quite an editorial, glossy, feel about it. That's what I love about it. You can do so much with it, and it's really moisturizing."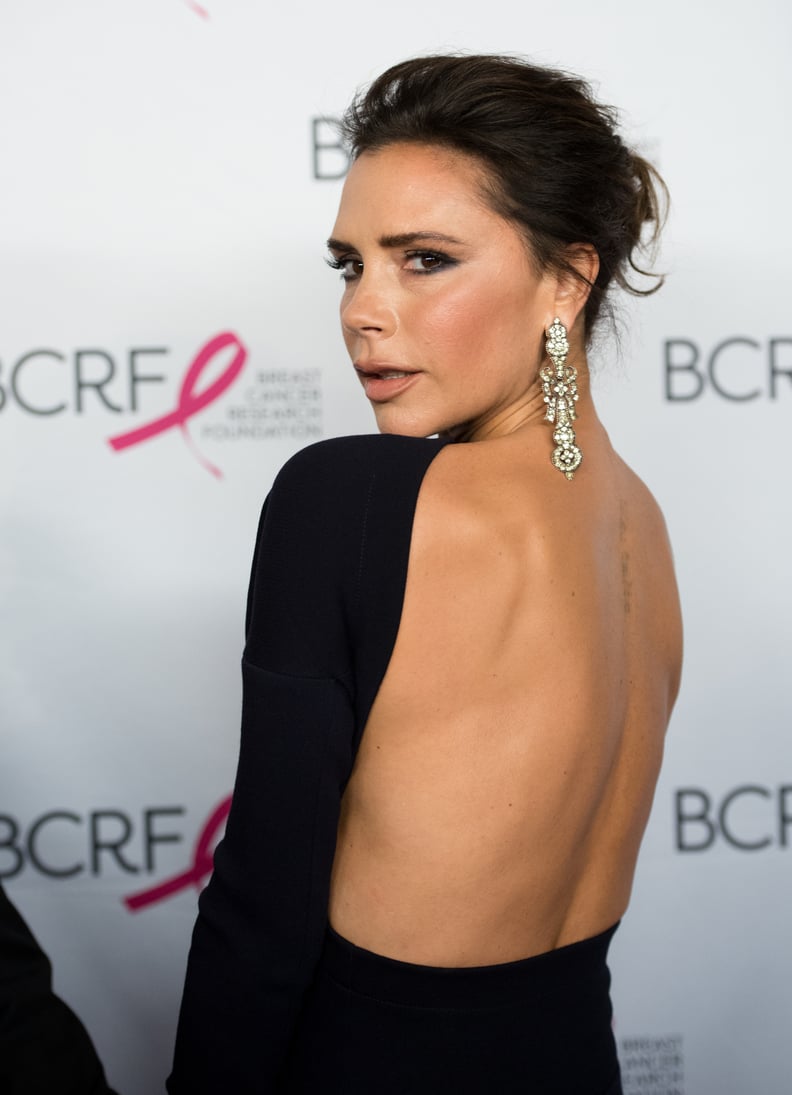 Victoria's Highlighter Hacks:
"I'll put the highlight on the top part of the cheek, and I'll either do that with a skinny little brush or with my finger. I'll take a little bit, put it down the center of my nose, then sometimes I'll put it underneath the eyebrow. I'll take a tiny brush, and maybe put a little dot on the insides of the eyes, as well, which I feel really opens them up.
If I'm wearing a strapless dress, maybe I'll get a big brush and just dust it across my collarbones and on my arms and legs. There's just so much that you can do with that one product, which is why I think it's one of the hero pieces."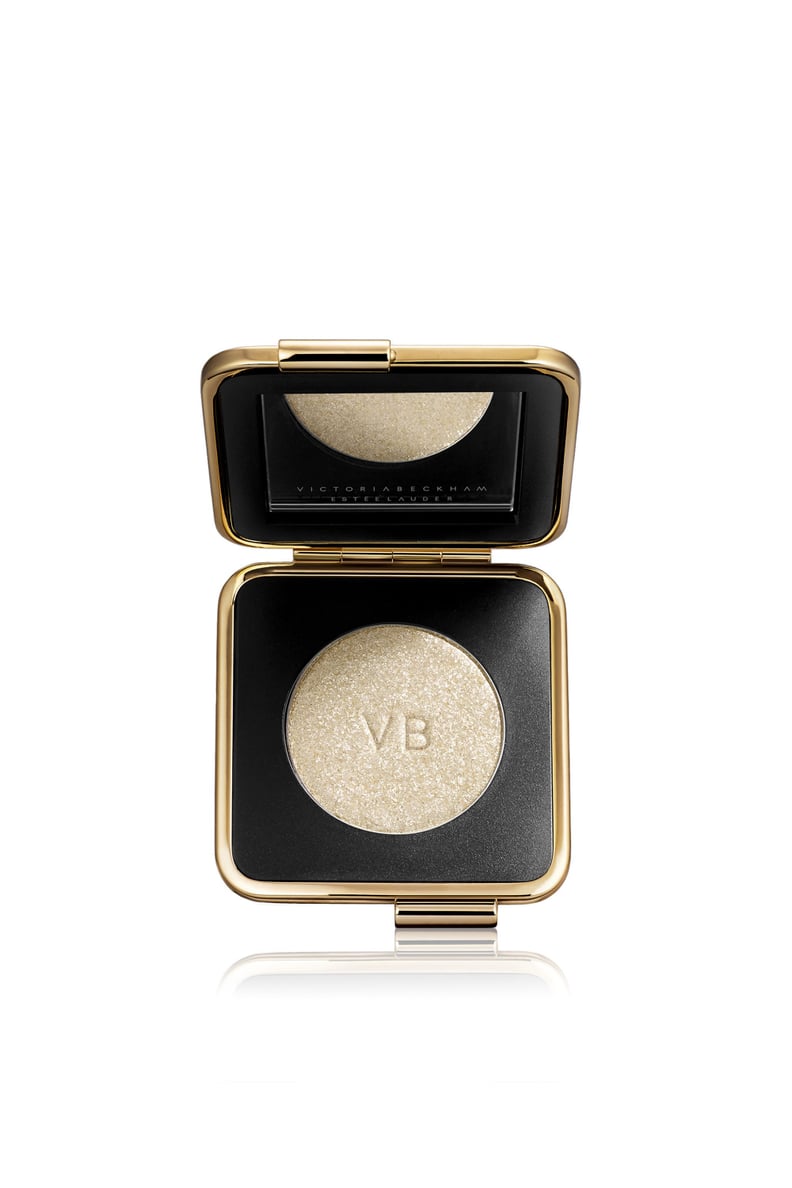 How to Wear Shimmery Makeup and Still Look Sophisticated:
"The great thing about all of these products is you can layer them, so you can have a very subtle day sparkle. So you could use all of these [the Eye Metals shadow] during the day, and then in the evening, you need to apply more. That's when you can really have fun, and use the Eye Foils for a very dramatic look.
I think it depends where you're going and what you're doing. But what I love about these products is you can really add, and they don't start to feel cloggy, which a lot of products do. By the end of the night, if makeup is applied the right way, that's when it can almost look its best — when it's really worn in and has time to breathe."
Victoria Beckham x Estée Lauder Eye Metal in Blonde Gold ($45)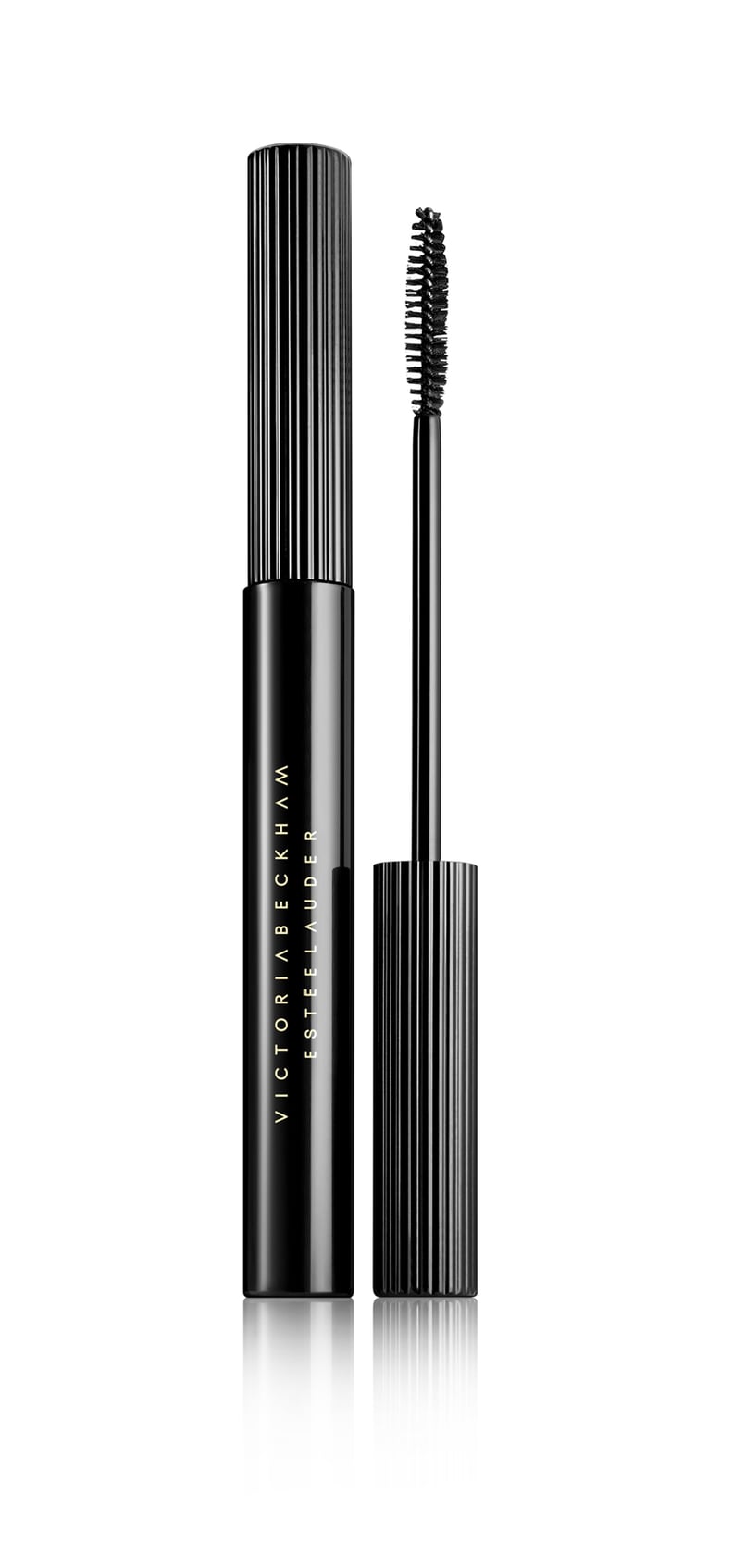 Why Victoria Made a Skinny Mascara Brush:
"What I love about is the amount of product that you get on the wand when you lift it out. I can't stand it when you go to use the mascara, and by the time you actually get the wand out, there's no product on it. So it was about making sure there was a lot of product with lots of fibers that really [help you to] get a dramatic look. It's a really great shape, because you can really get right into the eyelash. Also, if you hold it in a vertical position, you can actually paint the individual lashes underneath for a very dramatic, spider-y, youthful look."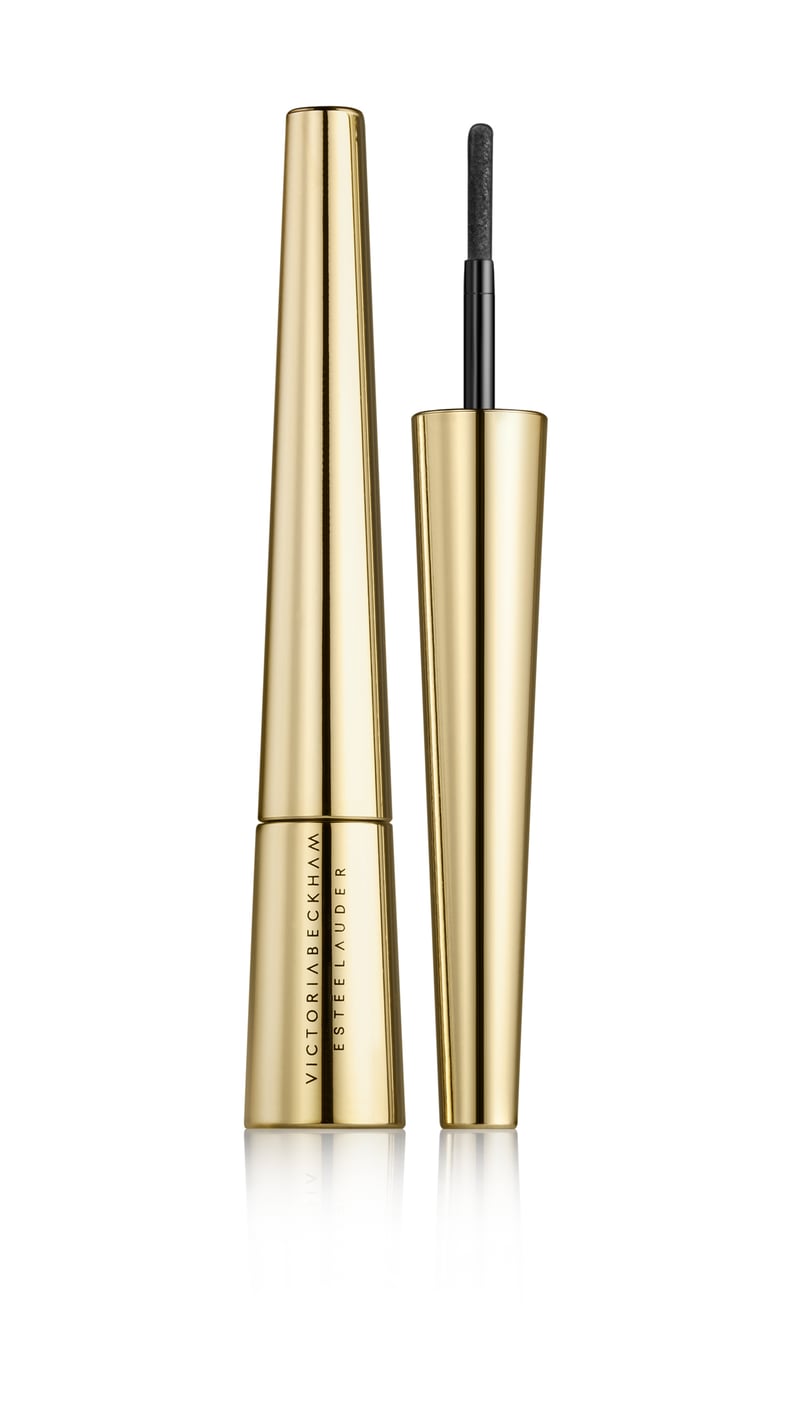 How to Use Both Eyeliners in Her Collection
"The Eye Kajal ($38) is such an incredible formula. It looks better the more that you wear it. I do many things with it. Sometimes, I put it on the inside of my eye. Earlier, I took a brush and put some of the black on the brush and used it to smoke it along the top part of the eye.
The Smudgy Matte Eyeliner ($45) is really great. I use it during the day, but I also use it in the evening. I put it on underneath eye, and then I take my finger and really smudge it in. I'll use it sometimes to elongate my eyes, because it's got such a great little micro tip. You can get a really great shape, a nice little flip on the outside of the eyes. It's a really, really great graphite color, as well. That's what I love about it."
Victoria's Thoughts on the '90s Coming Back Into Style:
"I love the '90s. I think that you can take inspiration from everywhere. Take inspiration, but don't necessarily apply it how we did in the '90s [laughs] — that is probably the best way of putting it.
Too much lip liner with a different color on the inside should probably stay [in the '90s].
I always associate minimalism with the '90s in fashion. And that's my personal taste — that's what I like, that's how I like to dress. So I'd say, for me, it's more relevant in fashion than it is beauty."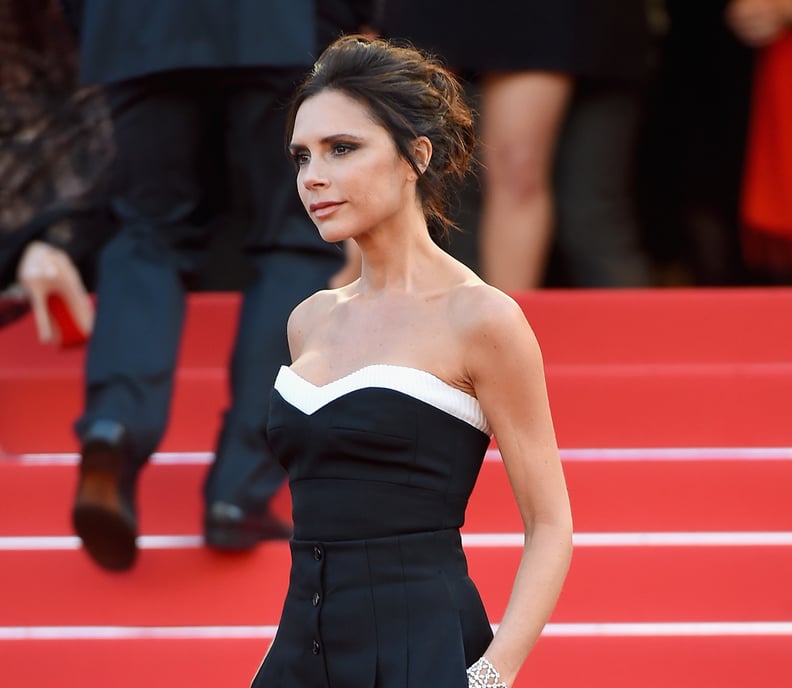 Victoria on Eating Healthy Fats For Better Skin:
"My dermatologist in LA said, 'You should eat salmon at least three times a day.' I mean, that's excessive but he said if you want great skin, you've got to eat salmon three times a day because the fats in the oils are so good for skin. It's about eating the right fats and the right oils, whether it's salmon, avocados, seeds, nuts, or those kinds of things.
When you're younger you don't realize how important those fats are — not just for the working of your body but also for your skin. And you don't realize how bad certain things are for you and can make a big difference with how you look. I never realized if you eat too much salt, that's not good for under-eye bags.
If you eat healthy, work out, drink mostly water, and get as much sleep as you can, you [will] definitely see a difference in your skin."
On Why She's Keeping Her Lob Haircut:
"I like to have fun with my hair and try different things. The good thing about this [cut] is I can have it down, I can put it in a ponytail. It's easy, and that's the most important thing because I'm really busy. I've got four kids, and I don't have the time to blow-dry my hair every day.
I really like Oribe products. And I love the way the smell. And actually Sam McKnight has just released a haircare line, which I think is supernice, too."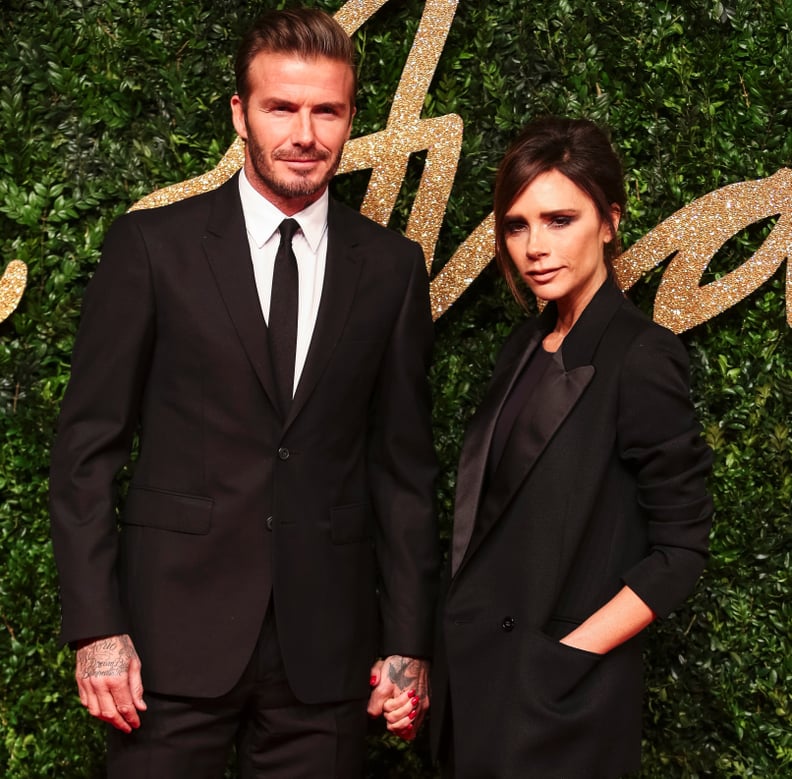 How She Did Her Beauty Look on Her First Dates With David Beckham:
"Well, I had a bob, because I was in the Spice Girls. I used to use straightening irons a lot for the Posh Spice bob . . . [My] beauty advice for when you're going on a date is: men don't like too much makeup. Most men much prefer a more natural look. And so I would say, not too much makeup."
Victoria's Most Inspiring Advice For Women:
"Just be kind to yourself. I think us women are very hard on ourselves. There's nothing wrong with pampering yourself and going for facials and massage and those kinds of things. We shouldn't feel guilty, especially when we're moms. There's nothing wrong with looking after yourself and being kind to yourself, because we expect a lot from ourselves. Sleep in if you have to opportunity. And don't feel guilty."