With masks taking up prime real estate on our faces, people are searching for new ways to express their creativity through beauty. Enter: watercolor eyelids. Made popular by celebrity makeup artists, this new trend gives you the freedom to experiment with bright shadows in a subtle — and wearable — way.
Covering your lids with abstract splashes of color that mimic masterpieces may seem intimidating, but thankfully, it's easy to re-create. There's no need for fine lines, cut creases, or symmetry — in fact, mess-ups are encouraged. Take a few of your favorite shadows and a brush, then start blending. Scroll through to find some inspiration, then shop the vegan and cruelty-free products from e.l.f. Cosmetics [1] you need to recreate this dreamy look for yourself.
Sunset Glow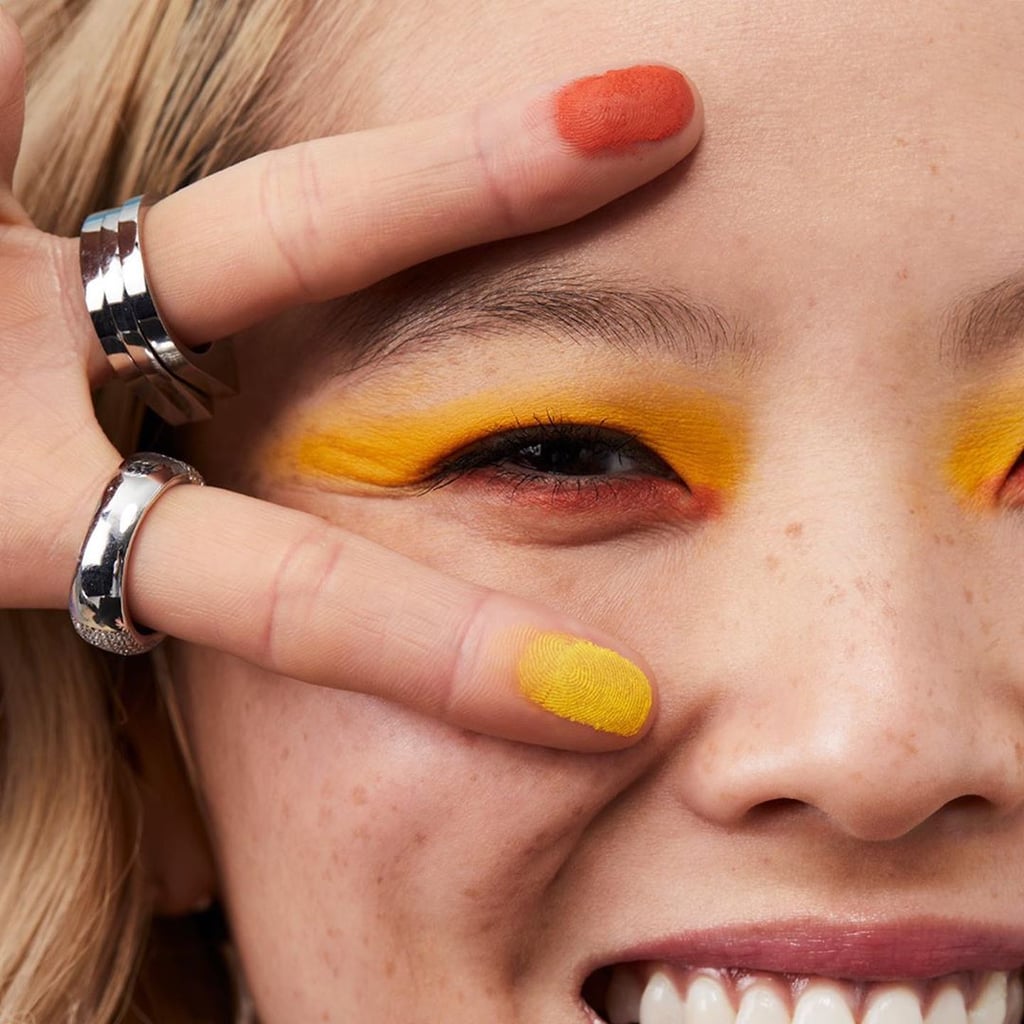 The watercolor trend doesn't get easier than a two-tone lid. Warm colors, like the appropriately-named Heat and Solar shades from the 18 Hit Wonders Eyeshadow Palette [2] ($14), are perfect for achieving this abstract and organic look. Skip the brushes and simply use your fingers to sweep the shadow across your lids. Dip one finger into Solar and place it along the top lid, tapping and blending out from the crease, up toward the brow bone. With your pinky finger, apply Heat in the inner corner and the lower lash line. Take it a step further with a base layer of the Matte Putty Primer [3] ($8) — it will amplify the shadows while ensuring all-day wear, even in the summer heat.
Red Hot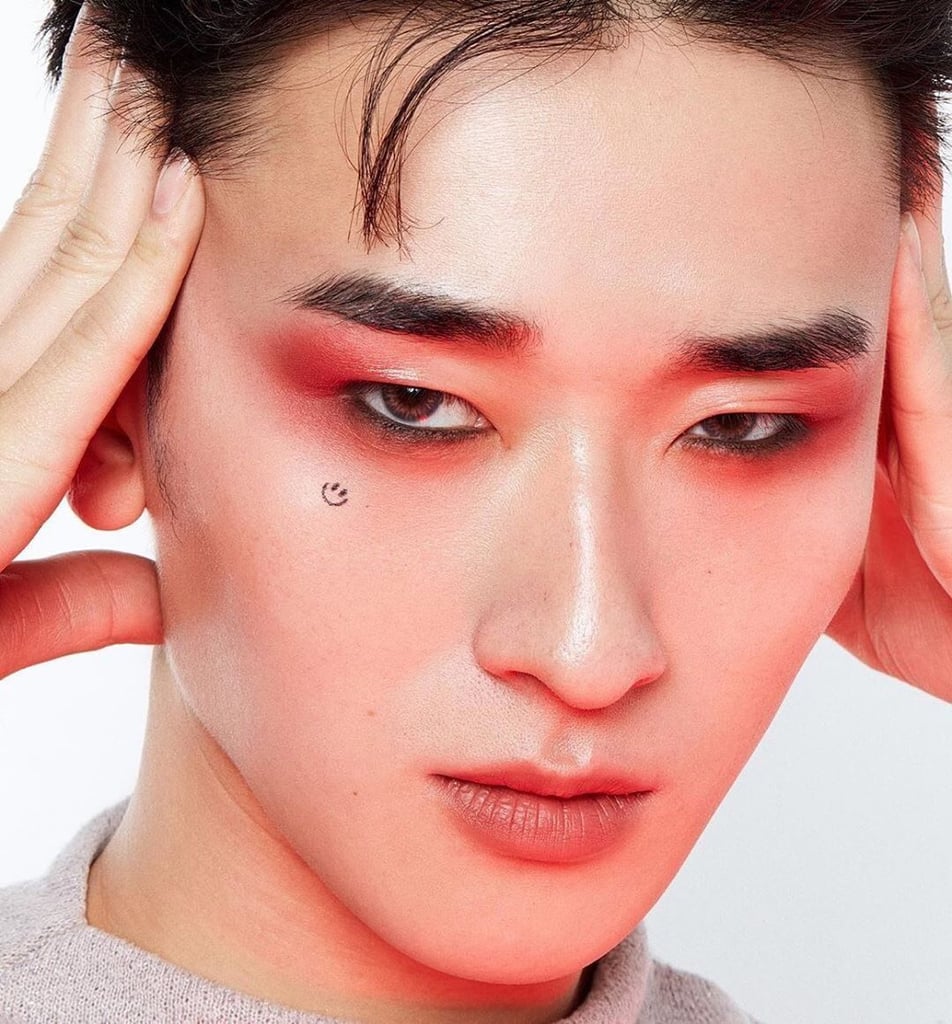 Never underestimate the power of monochromatic makeup. The Retro Paradise Eyeshadow Palette [4] ($14) features both warm and cool tones, really allowing you to play around with different monotone looks. To start, take Spiced and brush it from the outer corners of your eye all the way up to the brow bone and toward the upper crease. Soften the edges by blending them out with a fluffy brush. From there, place the same color on the lower lash line, then sweep Caliente along the inner corner. Add some dimension by smudging the No Budge Retractable Eyeliner [5] ($4) across the lower lash line. Finish off the look with the Jelly Pop Flush Blush [6] ($6) on the lid for a pop of sparkle.
Pretty Pastels
This eye makeup plays off pastels in different shades for a dreamy, ethereal combo. Start off by applying Oasis from the Earth & Ocean Eyeshadow Palette [7] ($14) on the inner lid, blending out the edges. Dip your brush into the matte purple shade from the Açaí You Bite-Size [8] ($3) palette, concentrating the pigment on the top lash line to the outer crease. Bridge the shadows by blending the pink shades from the Berry Bad Bite-Size [9] ($3) palette in the crease. Finish off the look by applying a shimmery, white shadow to the inner tear duct and brow bone.