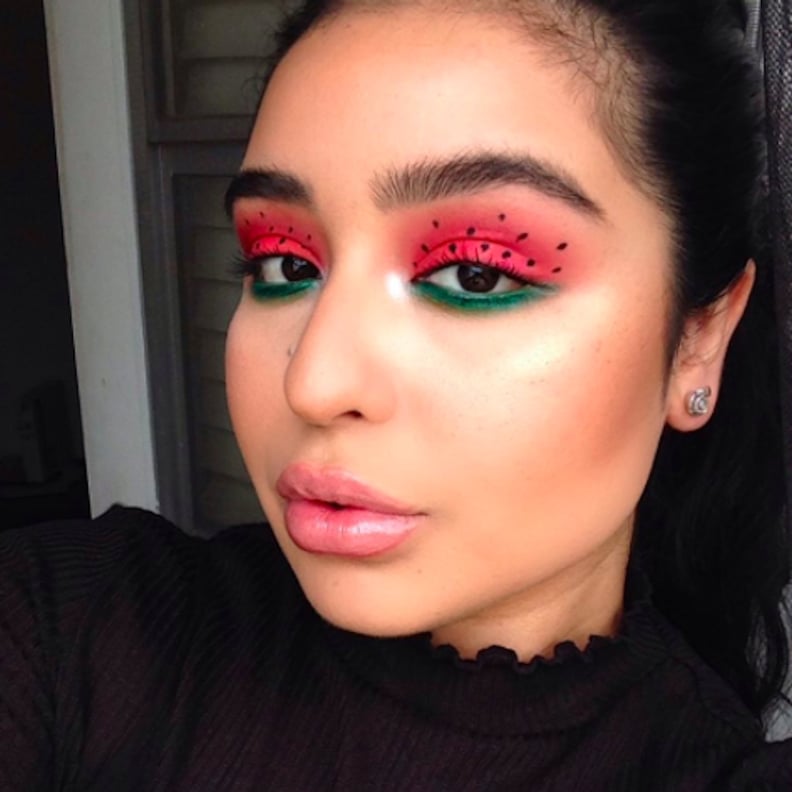 Watermelon has always been one of our favorite warm-weather snacks, and now it's making its way into our Summer beauty routines. While some companies are seeking out the cooling properties of the ingredient, others are drawing it on their faces.
Allure first reported on this trend, and we were instantly obsessed by how creative beauty junkies are getting with this juicy theme. Some makeup mavens are simply painting their eyelids with a wash of pink and green, and others are using small brushes to paint seeds on their eyes and pout. While this might not be an everyday look, we can totally see this being an awesome festival beauty choice.
Read on to see the delicious looks.