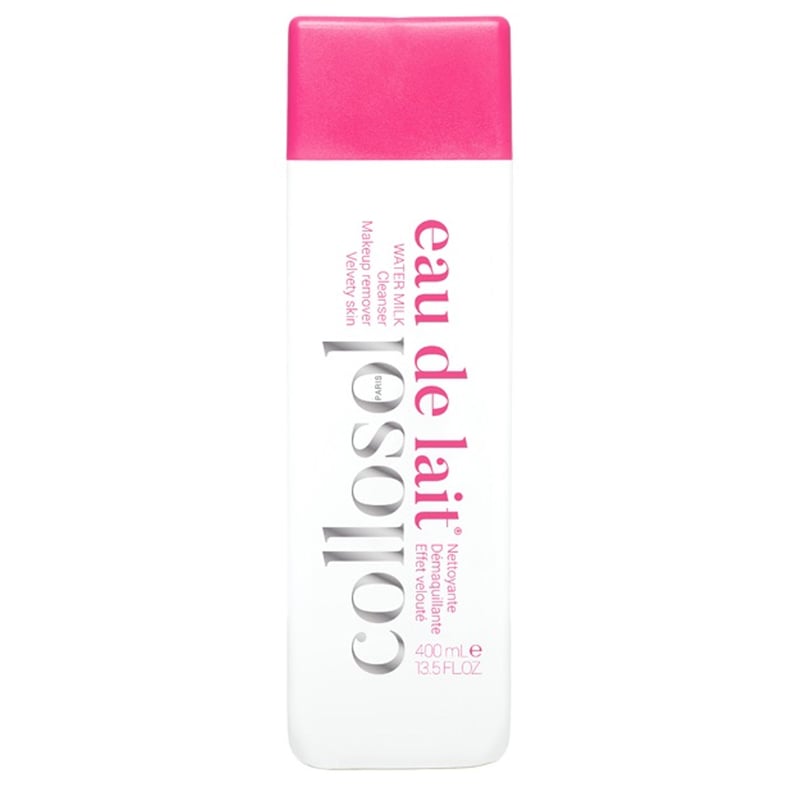 I watch HBO's Westworld not for the normal reasons (complex plot lines, stunning cinematography, rampant robot sex), but for two sartorial staples: Ed Harris's 10-gallon hats and just about everyone's flawless skin. While I await to find out the true meaning behind THAT creepy James Delos speech, at least one of my burning questions has been answered. I just learned the product that's responsible for the glow of Westworld stars Thandie Newton and Evan Rachel Wood — and it's a French girl medicine cabinet staple.
Collosol, a three-in-one makeup remover, face and body cleanser, and bath soak, has been plumping their complexions all along. As the show's makeup artist Rachel Hoke said in a press release, "Collosol has been a cast favorite on Westworld Season 2. The show's shooting locations often contain elements such as dirt, wind, [and] heat, along with character makeup. Collosol has been the product in the makeup trailer that the cast asks for at the beginning day for makeup prep along with the end of the day for clean up."
Rachel went on to say that Evan and Thandie use it "every day" on set, and she keeps it on hand for "midday makeup removal and touch-ups." This $18 cleansing milk has long been a go-to for both literal French girls and Francophile beauty enthusiasts, as it's gentle but really effective.
Even Chanel creative director Karl Lagerfeld once copped to bathing in a full bottle of the stuff every day. (I opt to soak in the blood of my enemies, but to each their own.) Word to the wise: this stuff is highly fragranced — hashtag finer things — so maybe don't pick it up if you're adverse to such smells. But should you choose to indulge, you'll be treating your face to a luxurious mixture of glycerin, plus vegetable and castor oils. Oui oui!