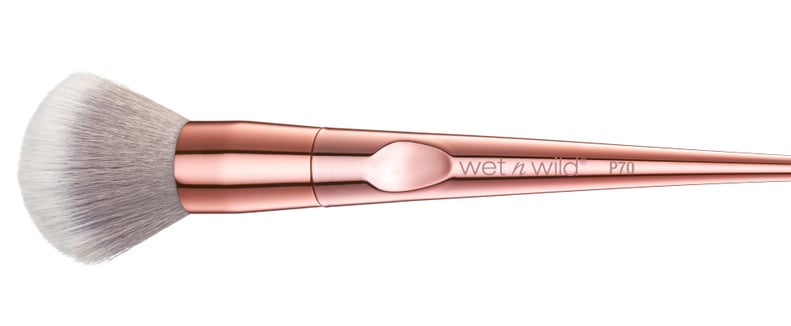 Courtesy of Wet n Wild
Courtesy of Wet n Wild
If you've been pining over Wet n Wild's limited-edition silver Luxe Brush Set but haven't been able to find it in stores, don't worry. The cruelty-free brand is releasing the brushes in a rose gold hue just in time for the holidays as a permanent addition to their line, and we couldn't be more excited.
The 10 brushes have ergonomic handles that allow you to grip the brushes firmly, giving you more control over the placement and blending of your makeup. Even though the bristles on these brushes are synthetic, they're still ultrasoft and densely packed. The brushes are completely vegan, making them the perfect addition to any animal-lover's routine.
Unlike the silver set, these brushes will be sold individually, so you can add only your favorites to your collection. If you're in need of a lot of brushes, you're in luck, because at only $6 or $8 each, you can afford to buy all 10 brushes in the line.
The stunning and trendy-hued tools will be available on Wet n Wild's website in December.

Dome Pencil Eye Brush
Dome Pencil Eye Brush ($6)

Tapered Blending Brush
Tapered Blending Brush ($6)

Flat Contour Brush

Precision Foundation Brush
Precision Foundation Brush ($8)

Large Powder Brush

Precision Setting Brush
Precision Setting Brush ($8)

Blush Brush
Fluffy Blending Brush
Fluffy Blending Brush ($6)
Tapered Highlighting Brush
Tapered Highlighting Brush ($6)

Precision Flat Face Brush
Precision Flat Face Brush ($6)