Psst: There Are New Wet n Wild Holiday Sets Right in Your Drugstore!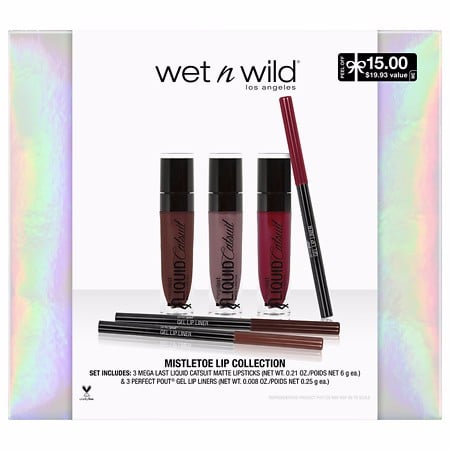 We have some glorious news for you: there are three new Wet n Wild holiday sets at Walgreens, just patiently waiting for you to come buy them. Fresh off of a spooktacular (and expansive!) 50-product Halloween launch, the affordable brand is back for more with new, festive kits that all ring in under $15.
If you haven't already run out of your house to go sweep up the bundles, you can read on to learn more.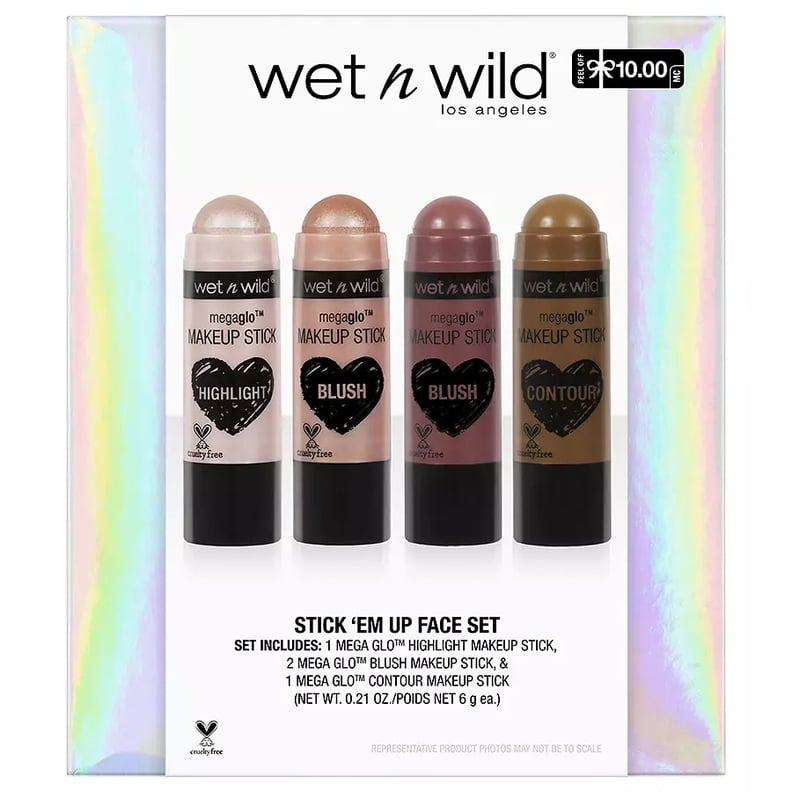 Wet n Wild Face Set
If makeup sticks are your thing, then the four-piece Face Set ($10) will probably steal your heart. Featuring one highlight, two blushes, and another single contour stick, the portable chubbies look beautiful both in the holographic packaging and perched atop your vanity. We're especially flipping over the faded cherry blush, which will surely come in handy for bringing that Winter flush to all of your holiday parties.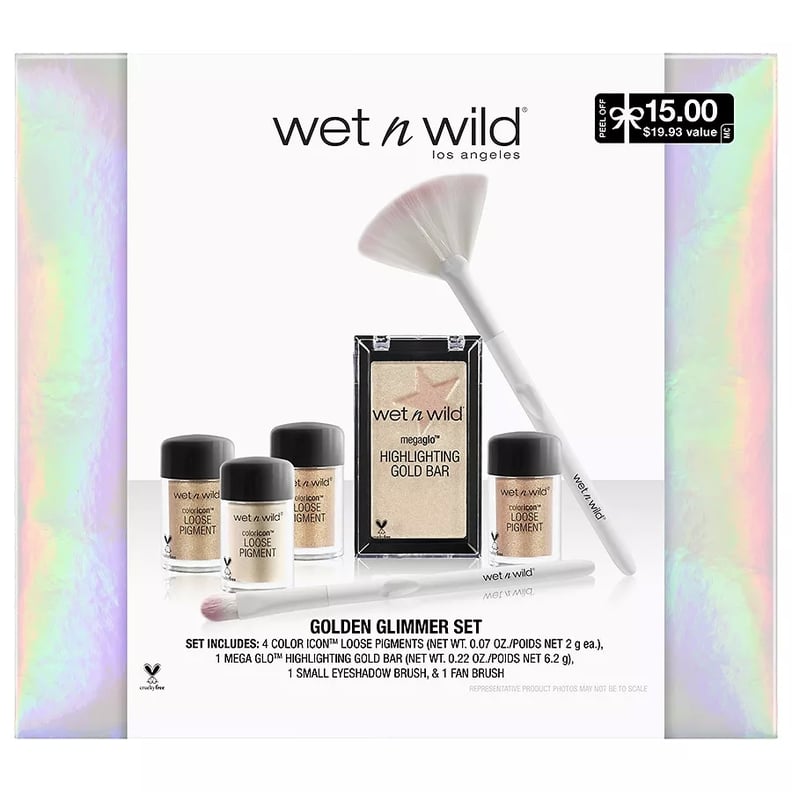 Wet n Wild Golden Glimmer Set
Maybe you prefer to shine brighter than the flame of your [insert preferred Fall scent] candle. In that case, we suggest you run, not walk, towards the Golden Glimmer Set ($15). This bundle contains four Color Icon Loose Pigments, one MegaGlo Highlighting Gold Bar, a small eye shadow, and a fan brush.
Chances are, you've experienced the magic that is the Gold Bar, which leaves a soft, luminous glow all over your face. (Read: it's PERFECT for New Year's Eve soirees). We suggest applying that with the fan brush, and using the eye shadow bristles to put on the Loose Pigments.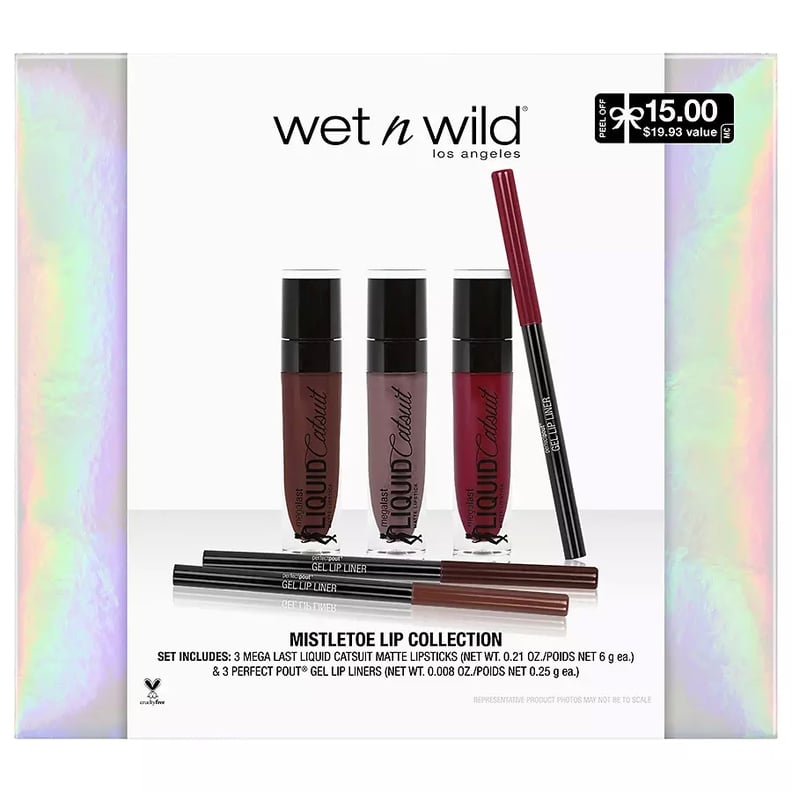 Wet n Wild Mistletoe Lip Set
Since 'tis (almost) the season for weird makeout traditions, the six-piece Mistletoe Lip Collection ($15) will give you a head start in that department. This set features three Perfect Pout Gel Lip Liners and the same amount of MegaLast Liquid Catsuit Matte Lipstick, two cult-fave products that you've no doubt fallen in love with before from other launches.
Whereas the brand's previous Halloween launch featured out-there, neon colors (road-sign orange, anyone?), this latest release is pure romance. The line's options of deep brown, faded mauve, and soft berry hues will get you ready for cuffing season.