Beauty Products From the Nordstrom Anniversary Sale You Can't Pass Up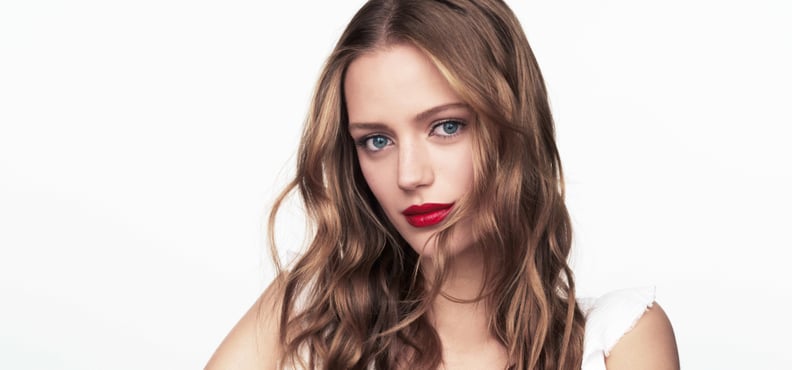 Nordstrom
As POPSUGAR editors, we independently select and write about stuff we love and think you'll like too. If you buy a product we have recommended, we may receive affiliate commission, which in turn supports our work.
I can't resist a good sale. For me, I justify spending money by saying I will save more money in the future by buying discounted items now . . . even if I had no intention of buying them at a later date. Plus, as a beauty reporter, it's rare that I actually buy product given that I'm sent so much to review. But there are several products I will go out of my way to buy regardless, because I know they work and because I can't live without them.
As it turns out, several of my necessities are available in exclusive sets during the Nordstrom Anniversary Sale. And who would I be if I didn't help you save some coin?
01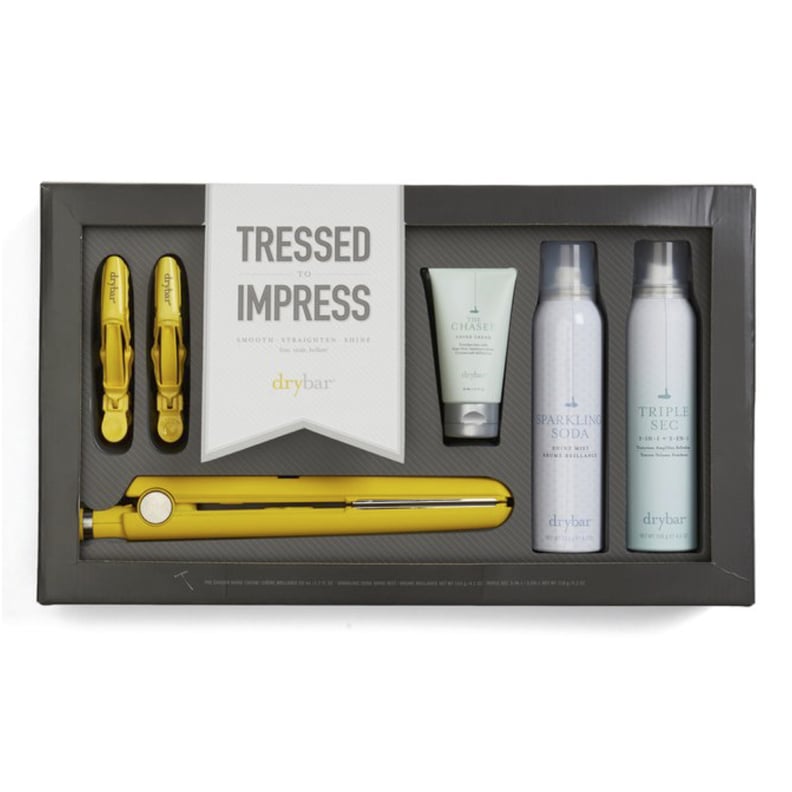 Drybar Tressed to Impress Set ($154, retail value $225​)​
If you're in the market for a new flat iron, grab the Drybar Tressed to Impress Set ($154, retail value $225) ASAP. It comes with styling products in addition to the flat iron, and given the iron alone is $150, it's like you're getting a ton of free products as a bonus. The set includes The Chaser, a shine cream that works for all hair types and helps eliminate frizz; Sparkling Soda, a shine mist that leaves the hair looking glossy; and Triple Sec, a texturizing spray that extends the life of your hair and adds volume and body. Plus, the scent could double as a perfume — it smells delicious. The set also includes two Hold Me hair clips, which I personally cannot do my hair without because I like to section pieces out before I style my hair. They also keep my hair set under my shower cap when I'm avoiding washing it.

02
Arcona Triad Pads ($45, retail value $70)​​
The modern woman has a ton to worry about, and I don't mean work and trying to find a partner. Many of us are working with eyelash extensions, for instance, which can affect how you wash your face. The traditional cleansing method isn't ideal for extensions, which is why I love Arcona Triad Pads ($45, retail value $70).

Infused with cranberry toner, these pads are meant to refresh the skin anytime you need it — for me, it's before and after activities like kickboxing, spending time at the beach, or sleeping. Unlike some toning pads, these won't dry out your skin, and I particularly love them because they don't make my skin feel tight afterward. That said, these pads are slightly more acidic on the pH scale, meaning they help to clarify with witch hazel and white tea extracts. At the Anniversary Sale, you get two packs with your purchase, essentially getting one for free!
03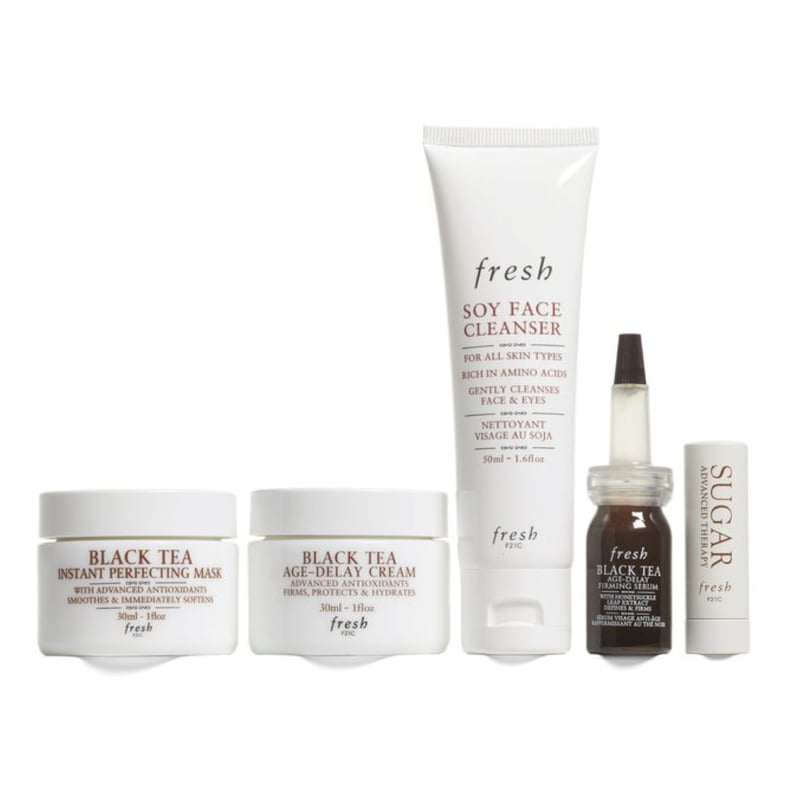 Fresh Black Tea and Beyond Skincare Set ($85, retail value $127​)
Ask anyone and they'll tell you that my favorite cleanser in the world is Fresh Soy Face Cleanser. As a former overexfoliator, I was too aggressive with my skin in the past and it always left me looking red and ruddy. The Soy Face Cleanser is calming and gentle, and I can even use it to remove eye makeup with my eyelash extensions and don't have to worry about them coming off prematurely.

The Fresh Black Tea and Beyond Skincare Set ($85, retail value $127) includes a travel-size cleanser plus four other signature products. The Black Tea Instant Perfecting Mask gives your skin an instant glow, while the Black Tea Age-Delay Cream will help firm the skin. Those are accompanied by a serum to layer underneath the cream and a mini Sugar Lip Treatment. If you're not sure you want to invest in full-size products, this set is the perfect way to test out Fresh for a month and base your future investment on the results.
04
BeautyBlender 4-Piece Set ($35, retail value $66​)​
I hoard BeautyBlenders. I can't get enough of them, and when I buy them, I tend to purchase two at a time so I can put off cleaning them for as long as I can. The BeautyBlender 4-Piece Set ($35, retail value $66) includes two full-size blenders in new shades, apricot and lavender, a mini solid cleanser, and a travel bag to store them (or anything you want) in.

05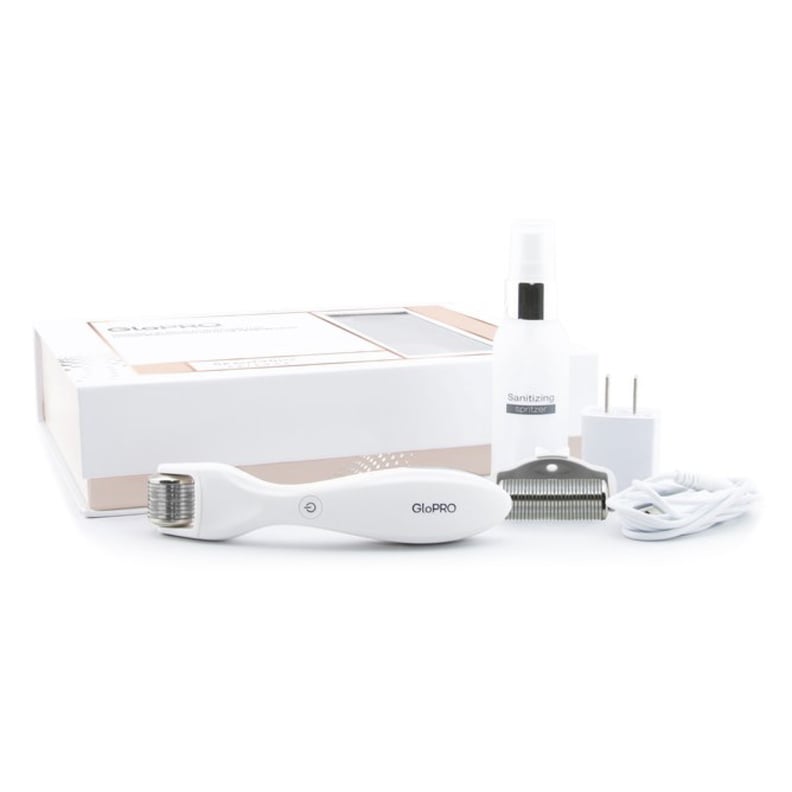 BeautyBioscience Microneedling Tool ($163, retail value $244​)
I hopped on the microneedling trend about three years ago, when people were still horrified to roll little needles on their skin. Microneedling helps with collagen production by fabricating a wound via tiny microneedles puncturing the skin. You should not bleed if you do it properly, but it isn't an entirely pleasant experience either. If you're scared of injectables and fillers or want to go a more natural route with aging gracefully, this little tool could be the key. BeautyBioscience's Microneedling Tool ($163, retail value $244) comes with a body attachment during the Anniversary Sale, which you can use on your neck, chest, or any other area you want to see results in, like your hands.

More From Nordstrom
Chances are, this Summer you are probably hitting the beach or the pool. If you have an event to go to after a day filled with fun in the sun, and want to look refreshed, these tips will help you take your look from day to night! As an added bonus, you can fit all of the products you need right in your beach bag. All of the products in this video are part of the Nordstrom Anniversary Sale and you can shop them here or find them at a Nordstrom store near you!
Shop More from the Nordstrom Anniversary Sale