7 Easy Ways to Add All-Natural Almond Oil to Your Beauty Routine
What if you could find a seven-in-one beauty product that didn't come with any harsh chemicals and cost less than $15? You can. It's called almond oil.
"Almond oil is rich in vitamin E, zinc, potassium, proteins, and fats that make it very beneficial for the skin and hair."
Over the past year, I've replaced all sorts of creams, lotions, and potions with almond oil anyone can pick up at their local grocery store. (I opt for Viva Naturals Sweet Almond Oil available on Amazon for $13.)
Before settling on almond oil, I tried coconut oil and avocado oil. I liked almond oil the best, because it is practically scent-free (avoid "roasted" almond oil) and less greasy than other kinds of natural oils.
Using "food" products for skin care is not only healthier, but also more effective, explained Lisa Eberly, a registered dietitian with a Master's degree in public health and nutrition. "Almond oil is rich in vitamin E, zinc, potassium, proteins, and fats that make it very beneficial for the skin and hair," she said. Eberly recommends mixing it with sugar to make a scrub or applying it after a shower. "The fatty acids in almond oil are great for clearing up acne," she added.
Here's another benefit: switching to food products, like almond oil, means you're opting for something that is more tightly regulated by the FDA and naturally free of harsh chemicals.
"By reducing the amount of chemicals you're applying to your skin, you're reducing your risk of disease related to oxidative stress on the body," she noted. Though going natural at first may negatively affect your skin, sticking with it is better in the long run, and your skin will adjust.
Personally, I did not notice any downsides when switching to almond oil. It didn't cause breakouts for me, and I like that I can control the level of moisture depending on how much I apply. If you're convinced, here are seven creative ways you can work almond oil into your natural skincare routine.
01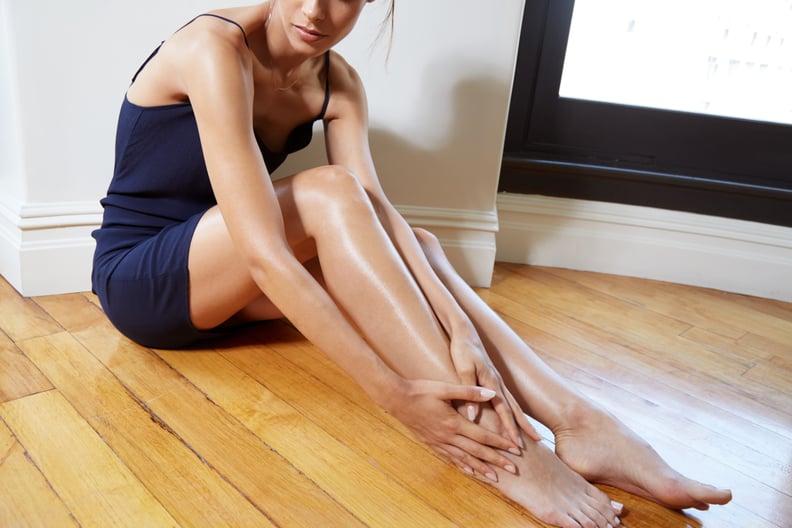 All-Over Moisturizer
I use almond oil all over my body — on my face, chest, arms, hands, legs, and feet. Depending on how dry an area is, I apply more or less, making sure it is all absorbed before getting dressed. Almond oil is naturally packed with vitamin E, and the moisturizing effect lasts me all day.
02
Makeup Remover
Want to remove that stubborn mascara without harsh rubbing or chemicals? Put some almond oil on the end of a Q-tip or cotton pad and the makeup will rub right off without drying out your skin.
03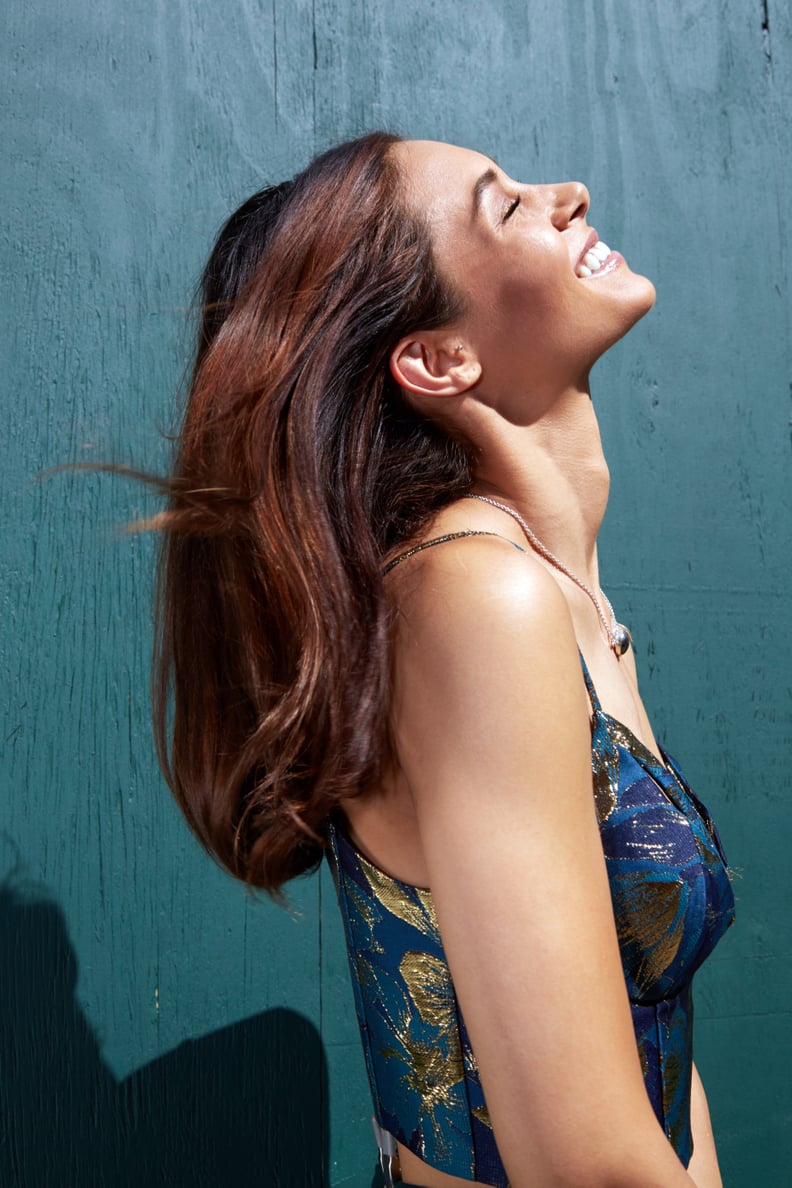 Deep Conditioner
Applying almond oil to your hair before you wash it is an easy way to deep condition your locks without weighing them down. Let the almond oil sit for 15 minutes before jumping in the shower to wash it out. After you're done shampooing, there's no need to use another conditioner.
04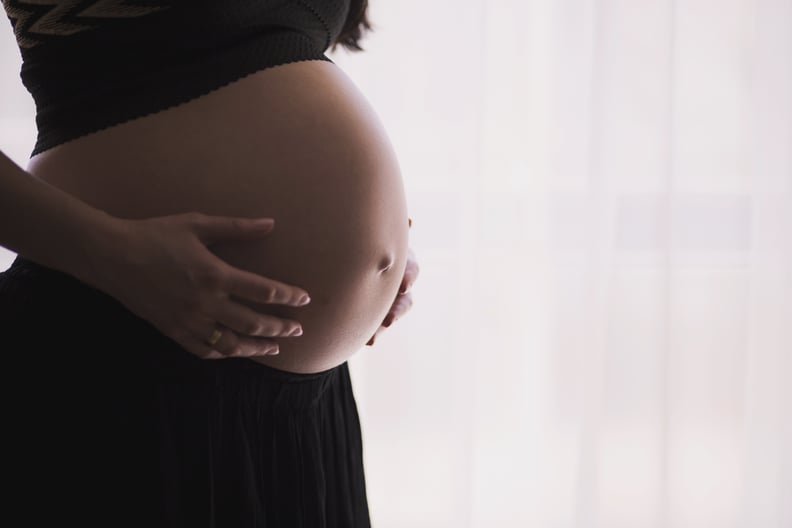 Stretch Mark Prevention
Almond oil has powerful moisturizing qualities without any dangerous ingredients, making it a good option for pregnant women trying to avoid stretch marks. While the science is still out on whether it's possible to prevent stretch marks at all, one study did find limited evidence that almond oil may work better than other options.
05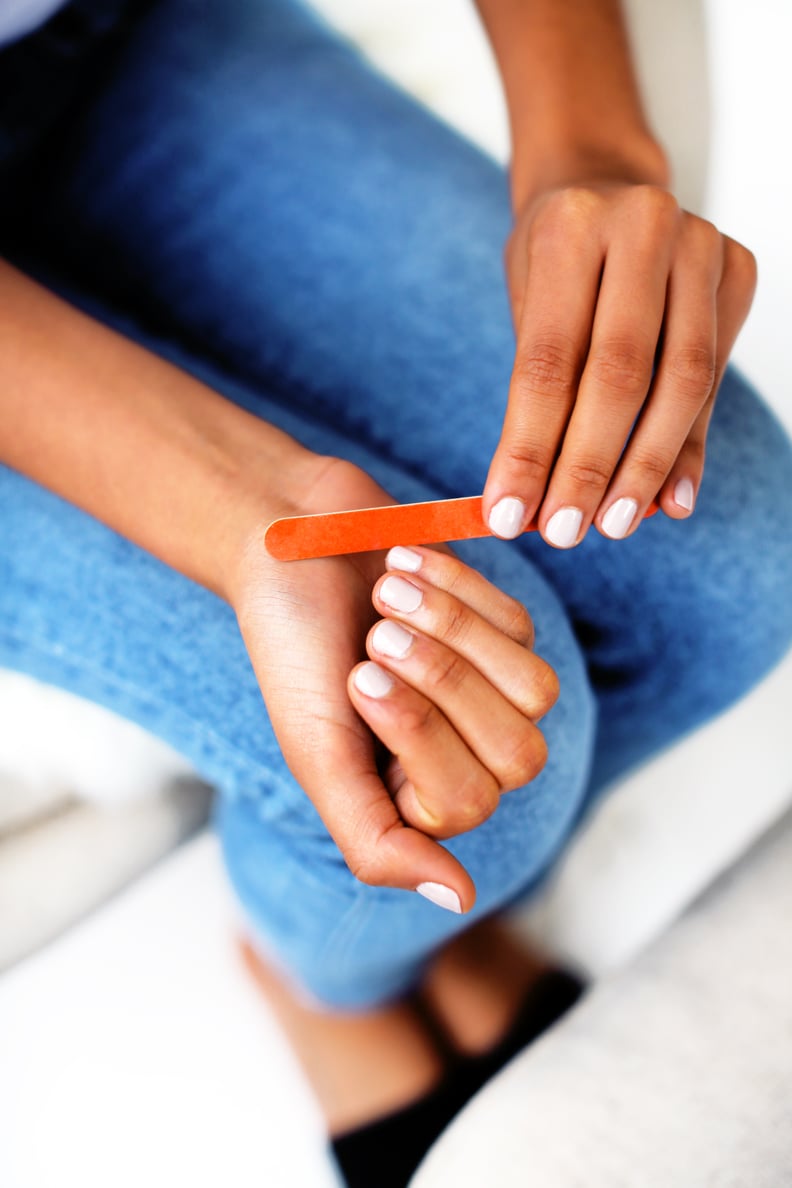 Manicure Moisturizer
Pamper yourself with an at-home manicure and use almond oil to moisturize and help push down stubborn cuticles. Your hands will come away looking at least five years younger and it may even make your nails stronger.
06
Fine Lines Reducer
Because of its moisturizing powers, almond oil can help reduce fine lines and wrinkles on your face. Hydrating from inside and out is one of the best ways to naturally prevent signs of aging, without having to turn to Botox or other interventions.
07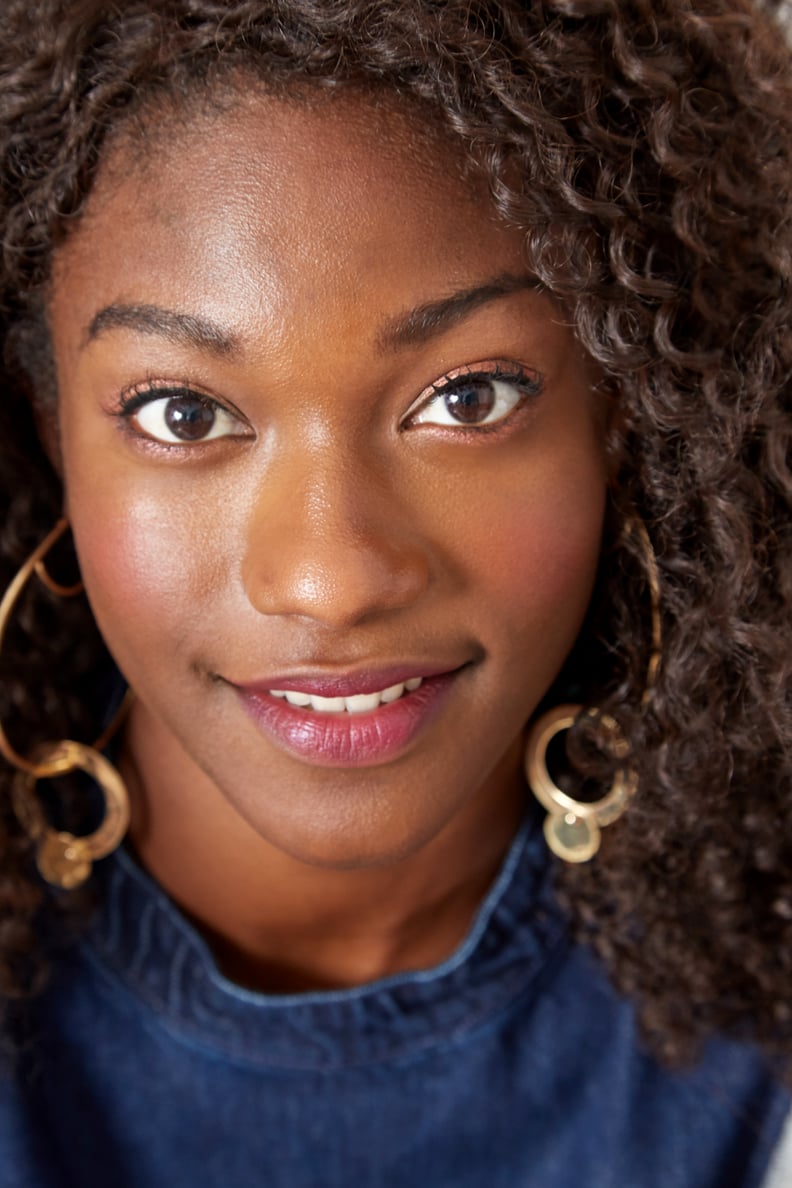 Acne Treatment
It might seem counterintuitive, but consistently rubbing oil on your face can help prevent breakouts. As Eberly notes, the fatty acids in almond oil help fight off acne, and you may find it gives your complexion an even glow.