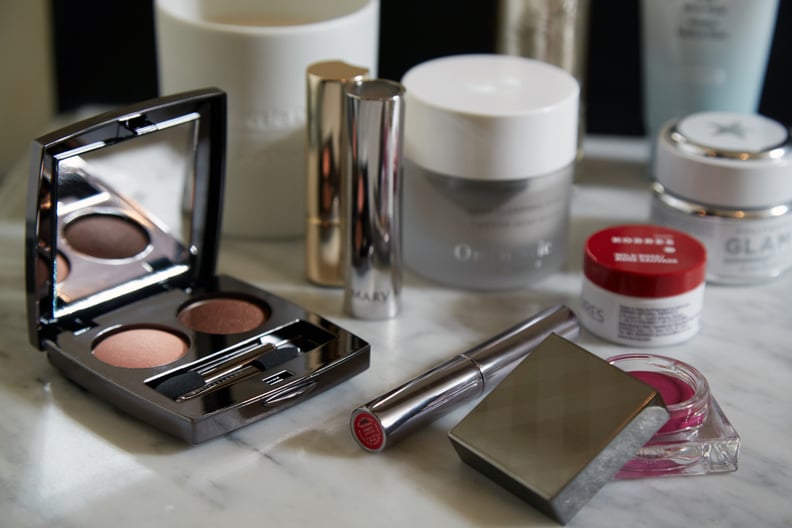 POPSUGAR Photography | Benjamin Stone
POPSUGAR Photography | Benjamin Stone
Beauty trends come and go, but counterfeit makeup will never be in style. While it might seem tempting to buy a knock-off beauty product for less than you'd pay for the real thing, the health hazards are too great to make such a risk. Need a refresher course in why phonies are so bad? Leave it to the LAPD to school you.
According CNN affiliate KABC, the department seized over $700,000 worth of counterfeit cosmetics from 21 locations in LA's Fashion District. What's more staggering than that dollar amount is what was inside the products. According to Capt. Marc Reina, the items were "found to contain bacteria and human waste." He went on to write on Twitter that "the best price is not always the best deal!"
Brands such as Urban Decay, Nars, MAC, and Kylie Cosmetics were included in the faux lineup. In fact, KABC reported that the investigation began after customers called the brands complaining of bumps and rashes after using the products. When the Anti-Piracy unit learned that all of those callers purchased the products in that specific area, detectives decided to look in to the sketchy retailers.
One of the reasons your favorite products cost so much is because the brands follow specific health standards. That means they pay more to ensure their wears are safe to use. As Detective Rick Ishitani said, bogus companies don't follow such rules. That can lead to the gross ingredients getting in the makeup supply. "Those feces will just basically somehow get mixed into the product they're manufacturing in their garage or in their bathroom — wherever they're manufacturing this stuff," Ishitani said.
Six people were arrested during the raid, which shut down or cited 21 businesses. So remember: stick to the real thing!