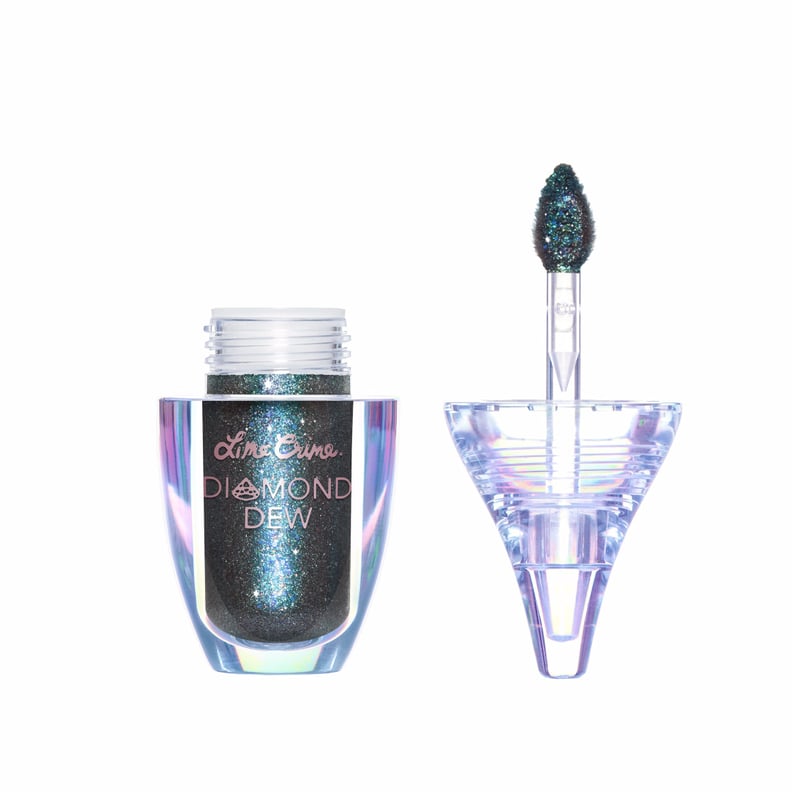 On Nov. 5, Lime Crime posted a lineup of glossy, hot pink products but declined to tell more about its reveal, saying only that "Something sparkly is coming soon." Predictably, people got pretty excited, and just about every makeup fan had a theory about what these triangular tubes could be.
We zoomed in on the photo and saw that the product is named "Diamond Dew." Of course, that immediately made some think that the brand is releasing a liquid highlighter. Lime Crime currently only sells a powder version, called Hi-Lite ($38), which is available in four shades.
Others hoped that this might be a liquid eyeliner, with one person writing, "I hope it's eye glitter!" Due to the dropper-esque top of the product's packaging, another had a quite different idea: "I think it's nail polish." Other sleuths surmised that Diamond Dew could be hair glitter, lip gloss, or setting spray. Perhaps one comment summed it up best: "OMG, I don't know what it is but I need it."
We reached out to Lime Crime for comment, and on Nov. 7, the brand finally revealed Diamond Dew to be a liquid eye shadow that was inspired by the ever-popular Diamond Crushers Lip Topper ($18). According to a press release, this can be swiped over shadow or naked lids themselves. And those who wanted body glitter sort of got it — Diamond Dew can also be worn on your cheeks or body, because go for it.
These will come in 10 shades, including Dragon, a teal blue, and Pixie, an iridescent pink. The formula contains lightweight, reflective particles that quickly dry on application, so hopefully that means no fallout or smudging will be found on your diamond-crusted eyes. One of these shadows will cost you $20, but you can get the whole set for $170 — a whole 30 bucks less than it would cost to purchase 10 separately.
Read on to see each shimmering shade in the collection, which you can purchase online at Lime Crime come Nov. 14.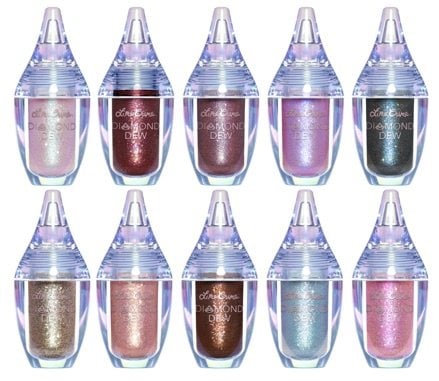 Lime Crime Diamond Dew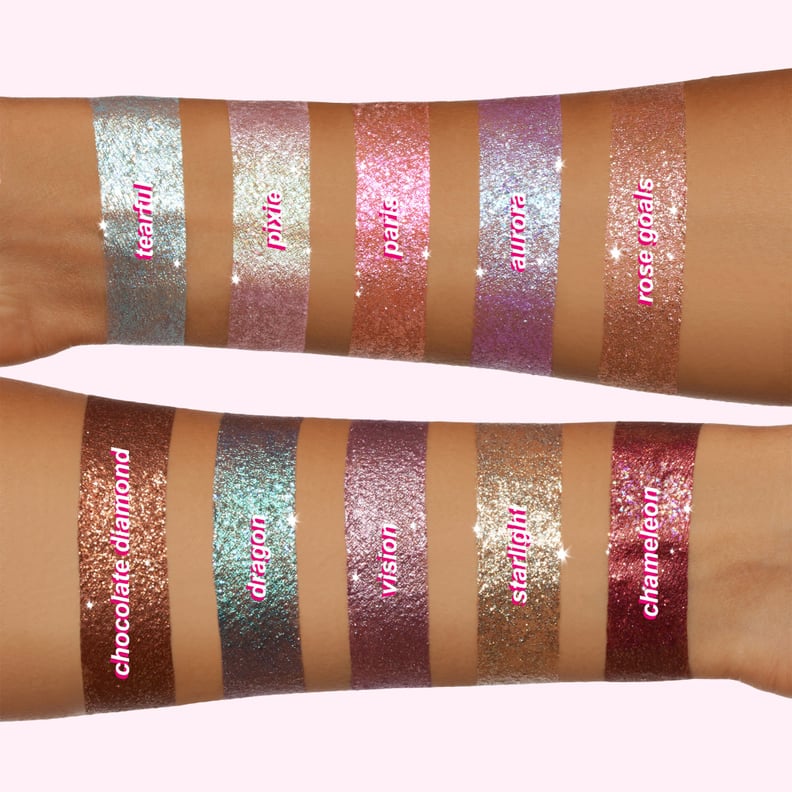 Lime Crime Diamond Dew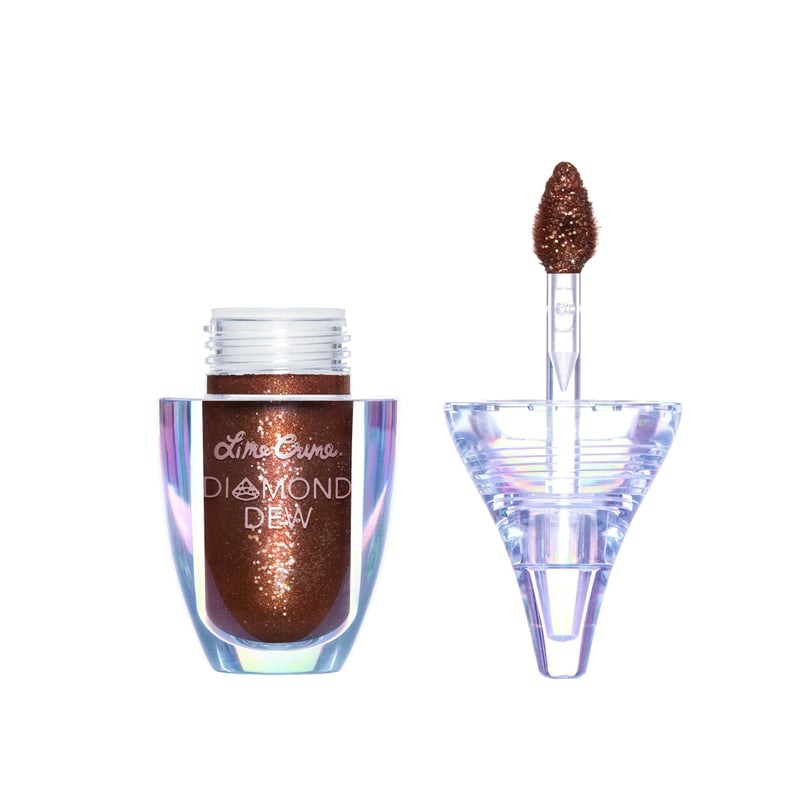 Lime Crime Diamond Dew in Chocolate Diamond
Lime Crime Diamond Dew in Chocolate Diamond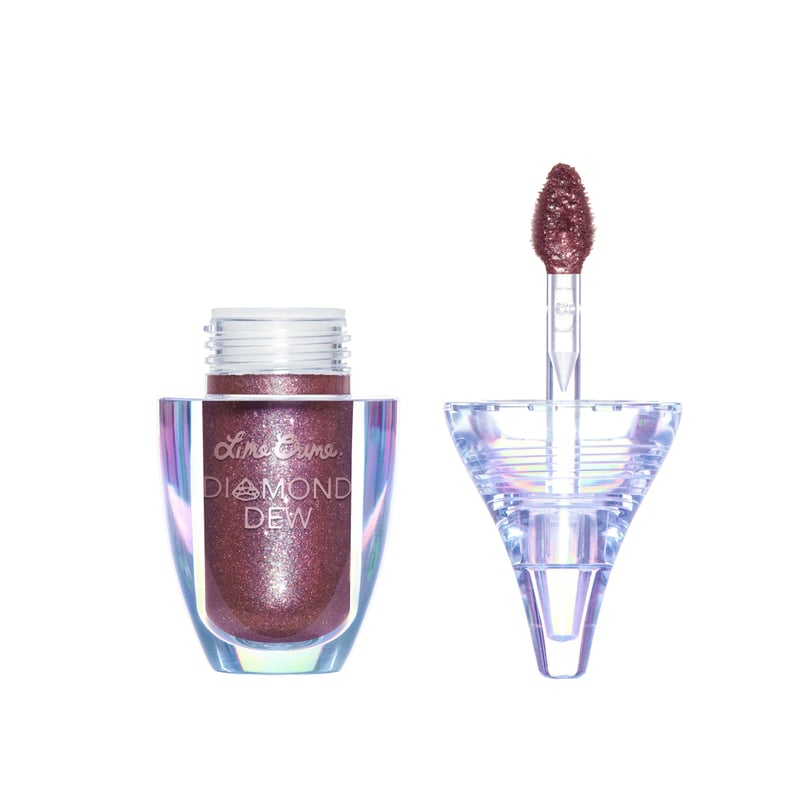 Lime Crime Diamond Dew in Vision
Lime Crime Diamond Dew in Vision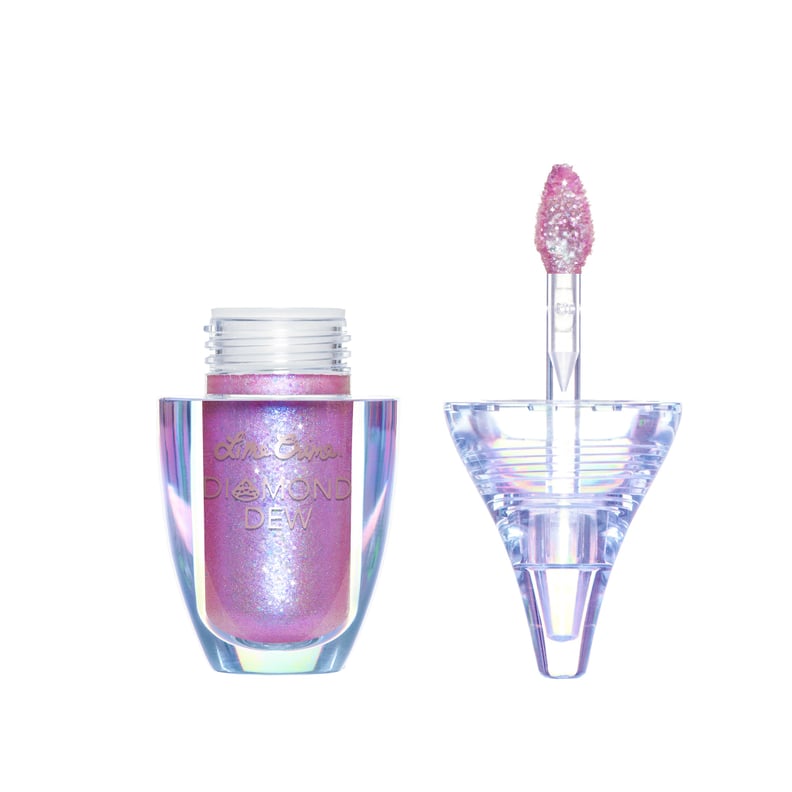 Lime Crime Diamond Dew in Aurora
Lime Crime Diamond Dew in Aurora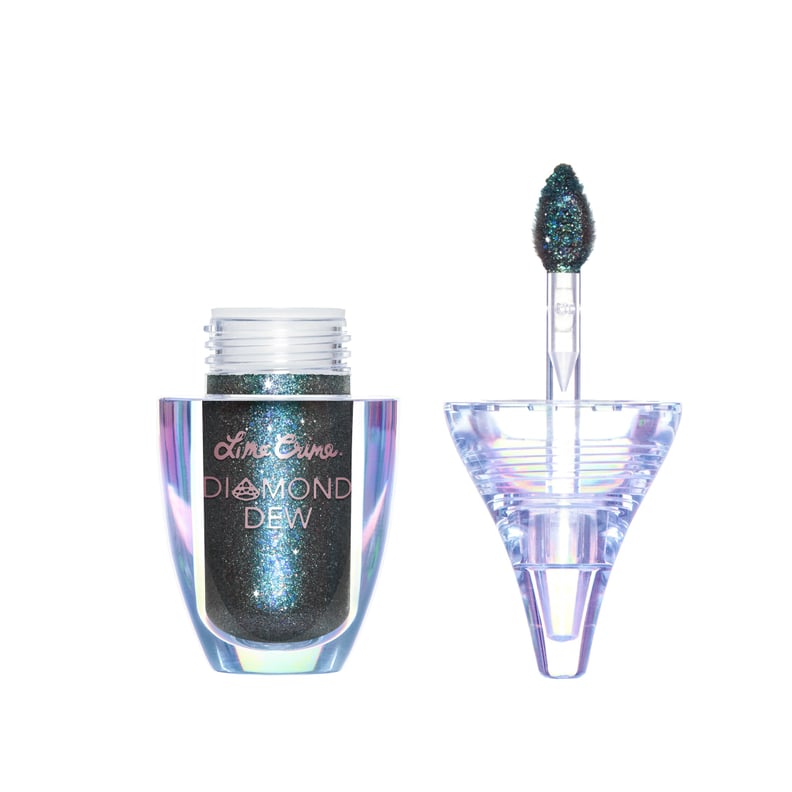 Lime Crime Diamond Dew in Dragon
Lime Crime Diamond Dew in Dragon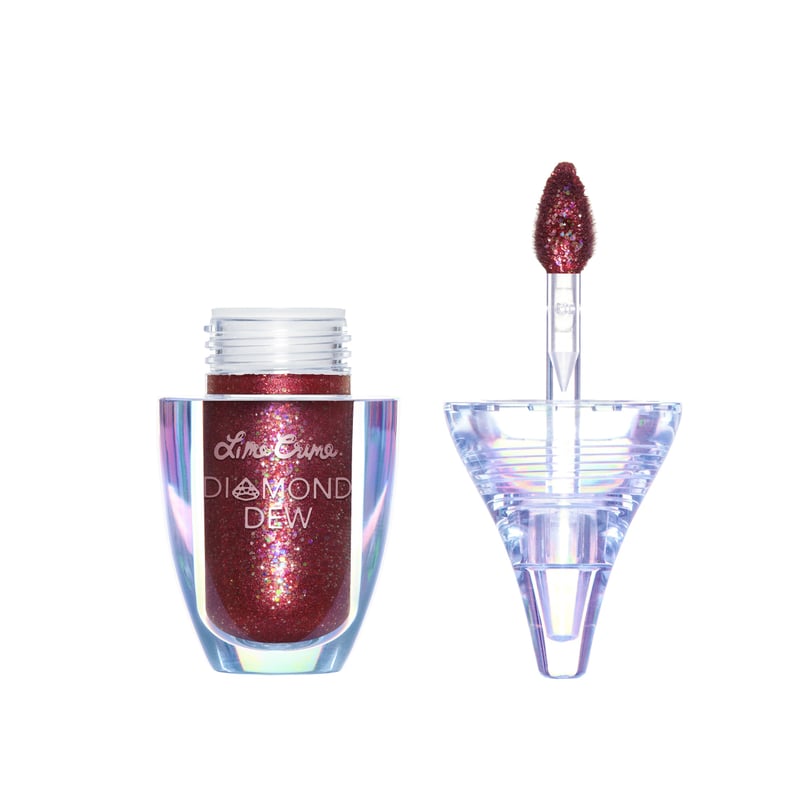 Lime Crime Diamond Dew in Chameleon
Lime Crime Diamond Dew in Chameleon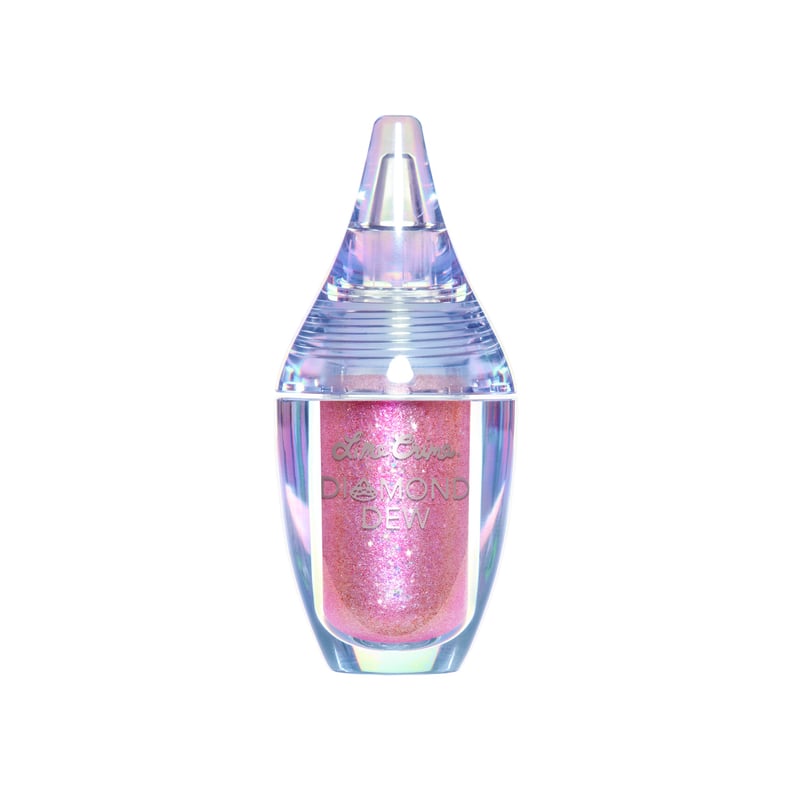 Lime Crime Diamond Dew in Paris
Lime Crime Diamond Dew in Paris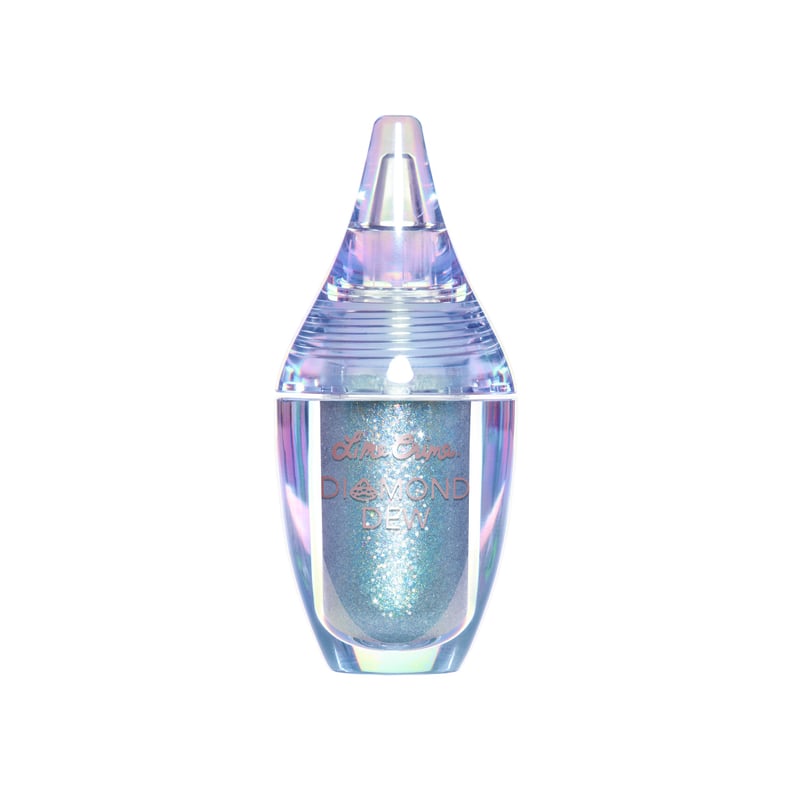 Lime Crime Diamond Dew in Tearful
Lime Crime Diamond Dew in Tearful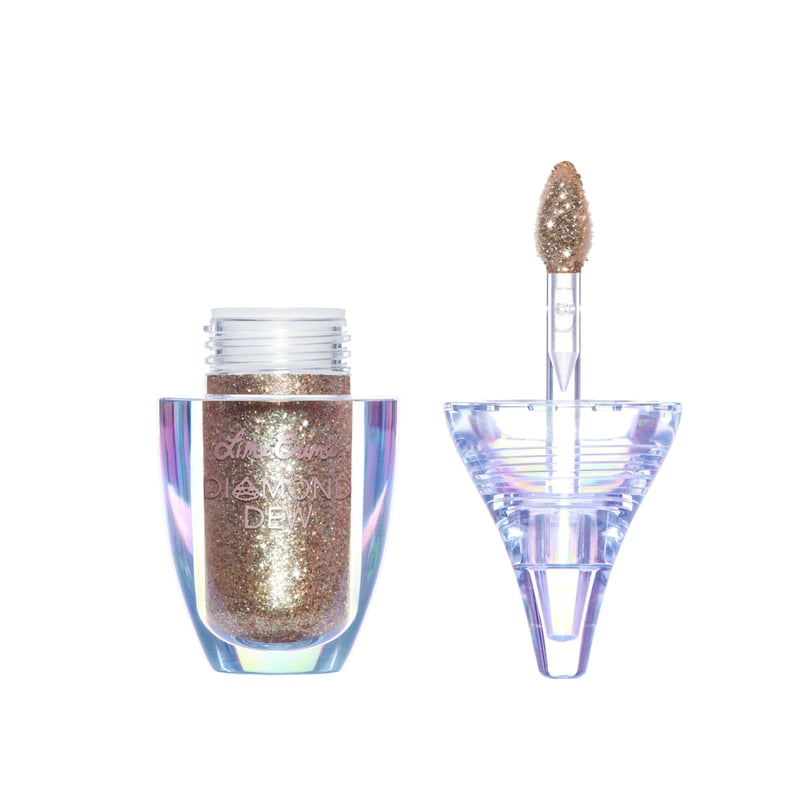 Lime Crime Diamond Dew in Starlight
Lime Crime Diamond Dew in Starlight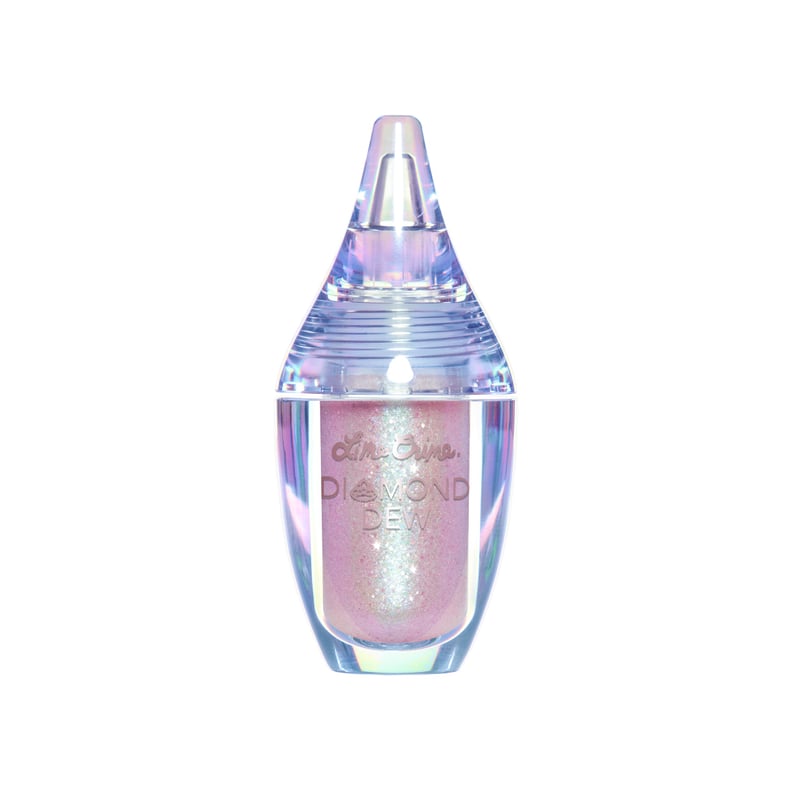 Lime Crime Diamond Dew in Pixie
Lime Crime Diamond Dew in Pixie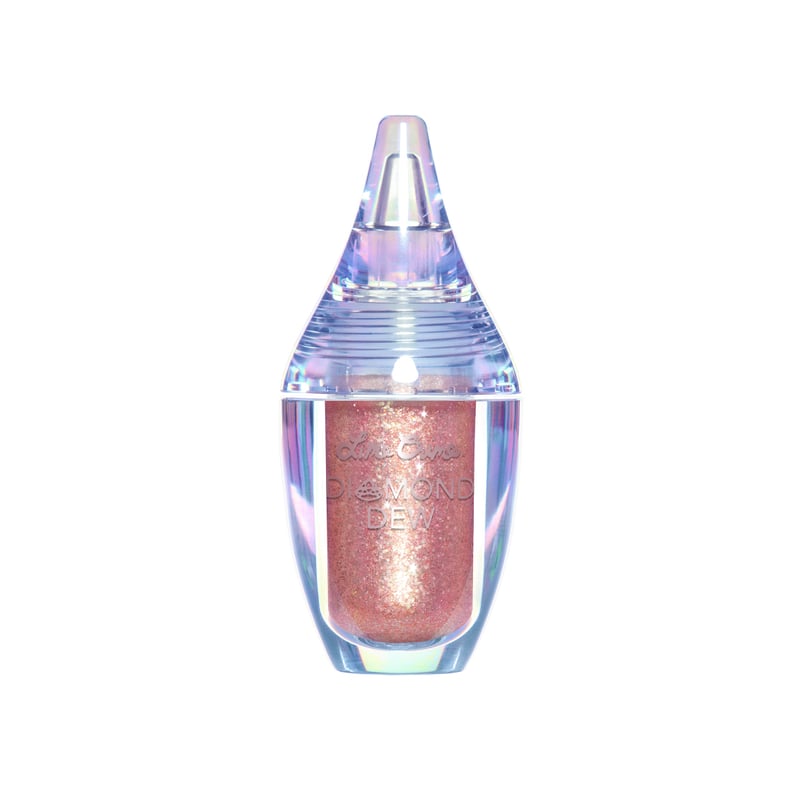 Lime Crime Diamond Dew in Rose Goals
Lime Crime Diamond Dew in Rose Goals