Look at this stuff! Isn't it neat? Wet n Wild has finally unveiled its Midnight Mermaid collection. Comprised of four liquid eye shadows and lipsticks, plus three liquid eyeliners and one highlighter (or the whole damn bundle, if you want it all), this whale of a launch will swim into Ulta.com on Aug. 13.
This totally cruelty-free, mostly vegan collection (minus one of the lipsticks, Harbor a Crush) is filled with metallics that will make you shine brighter than the copper fork Ariel uses to brush her hair.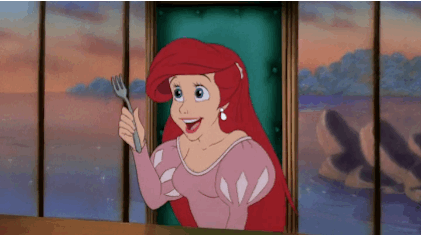 The eyeliners and shadows are made of fragrance-free pearl pigments that have a prismatic sheen. Those will perfectly match the metallic lipstick which, although matte, is formulated with vitamin E to keep lips moisturized. Meanwhile, the cult-favorite highlighter contains nylon, which makes it super blendable and silky. Perhaps best of all is that the packaging is engraved with fish scales.
The products are all available to purchase separately at Ulta, but if you want to make your collection complete, you'll have to stop by Wet n Wild's website to pick up the whole bundle.
Read on for a closer look at this maritime magic.