Your Favorite '90s Pink Cartoon Cat Now Has Her Own Fancy Face Mask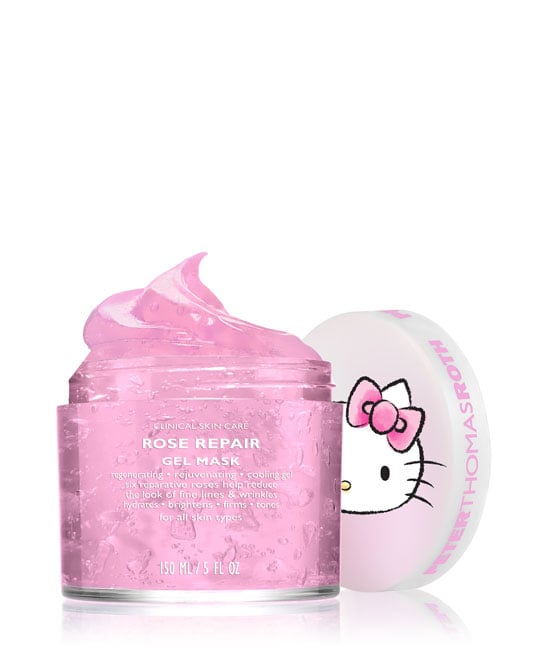 If you pine for the simpler days when you were a kid and your beauty routine consisted of Smacker's Lip Gloss and a Hot Tools Crimper, you'll adore this Peter Thomas Roth Hello Kitty Rose Repair Gel Mask ($52). The lil' pink critter of your youth (who practically put millennial pink on the map, NBD) is now the face of a brand's new launch. Except now, she's all grown-up.
But this product is no nostalgia-laced gimmick. If Hello Kitty grew up to be a feline chemist, this is what she'd make. This gel mask consists of a blend of plant stem cells and rose extracts. That formula elicits cooling properties that leave skin looking refreshed and invigorated.
This rose-scented mask harvests the flower's hydrating and plumping benefits, which means that it will make you look younger. It might not make you look as youthful as you did when you first fell in love with Kitty as a child (because that would be weird), but its vitamins A- and C-packed formula will probably reduce your fine lines and wrinkles.
We're living in an era of badass superhero makeup collaborations, but it's nice to see a humbler hero get her due. Unfortunately, unlike Kitty's 43-year reign as the oldest baby cat in existence, this Gel Mask won't be around forever. It's limited edition, and super trendy, so don't be a lazy furball — lock this purchase down now.