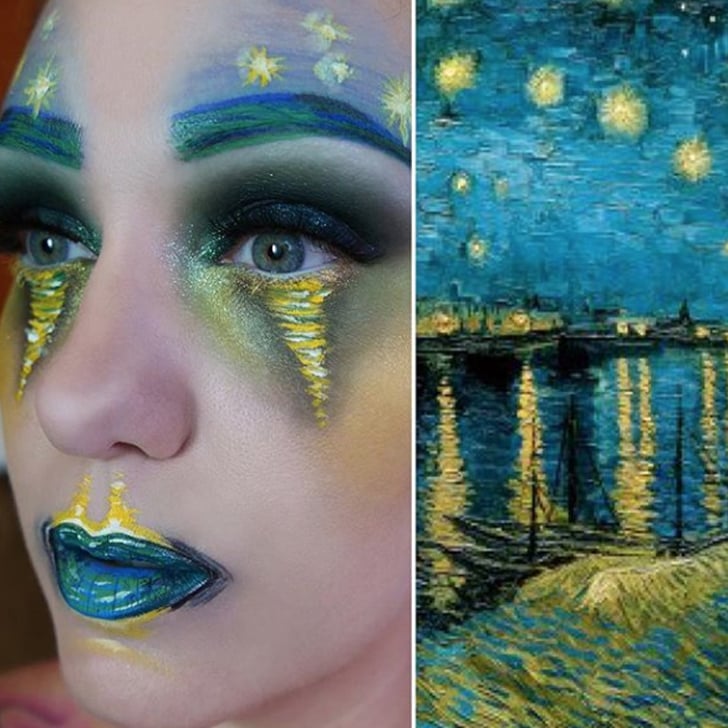 Art has a different way of inspiring the audience, and for makeup artist Lexie Lazear, it inspired her to re-create paintings on a canvas she knows very well — her face.
"I love art, so I started with pieces that have always spoken to me, and plan to keep going until I'm struck by a new inspiration," Lazear told BuzzFeed.
The California-based artist has taken classic paintings like Van Gogh's "Starry Night" and Gustav Klimt's "The Kiss" and transformed them into makeup masterpieces. Like any true artist, Lazear doesn't draw a complete rendition of the paintings. Instead, she finds elements of the art that speak to her and creates a "fantasy makeup" look.
The trend of borrowing inspiration from literal works of art seems to be hitting it off, because colorist Ursula Goff has used paintings as her muse for her clients' hair.
"Art is expression," Lazear said. "And we're all unique, looking for ways to express that." See her brilliant masterpieces when you read on.