How to Save on the Weekends
Be Savvy This Weekend With These Money Plans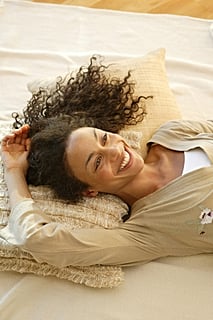 All of us celebrated TGIF yesterday, but there's more weekend fun to come today and tomorrow. Just make sure you're using your off time wisely, and consider spending an hour or two managing money issues. Follow these tips to keep you on track with your personal finances.
Plan to shrink your bills in subtle ways: It's too hectic on the work days to manage your personal finances, so take some time this Saturday or Sunday to look at your bills and figure out how you can spend less.
Make more money: Get going on a potential side job or a moneymaking hobby. Write down a few ideas and check out our list, then start figuring out how much time you can commit. More money, means more money saved in your bank and more allowances for spending.
Learn how to do something new: While you're spending more time at home over the weekend, apply a few free hours to honing new skills that could also save you money.
Get the rest of my cost-saving weekend tips after the jump.
Invite friends over for a clean-out-the-fridge fiesta: Most of us have leftover ingredients from a weeknight meal or some kind of perishable that's nearing its expiration date. Instead of hosting a traditional potluck, invite friends to bring over some of the things in their refrigerators that they're afraid will go to waste.
Arm yourself with these shopping tips: It's the holiday season so I'm sure most of you are out at the shops on the weekends or even just window-shopping to see what's out there. Make sure you take note of these savvy shopping tips when you're out!
Maximize Your Memberships: Cash in on the fun resources you already have. Take advantage of a fitness class at the gym with friends or a Netflix movie marathon at home for a change.