New Mint Money Management App For Android
Download of the Day: Mint For Android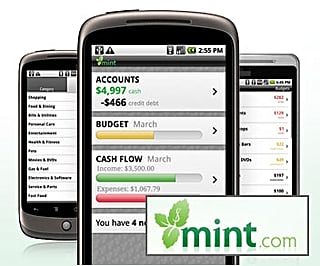 I've been using Mint's web- and iPhone-based tools to manage money for a while, and now Mint has just released an Android app.
Available today for download from the Android Market, the free application helps you manage money on the go and sends spending alerts, bill pay reminders, and other important information to help stay in control of your finances. Plus, since the Android platform supports widgets, you can add a Mint widget to your home screen showing total cash and debt.
To download the app, search for "Mint" in the Android market.