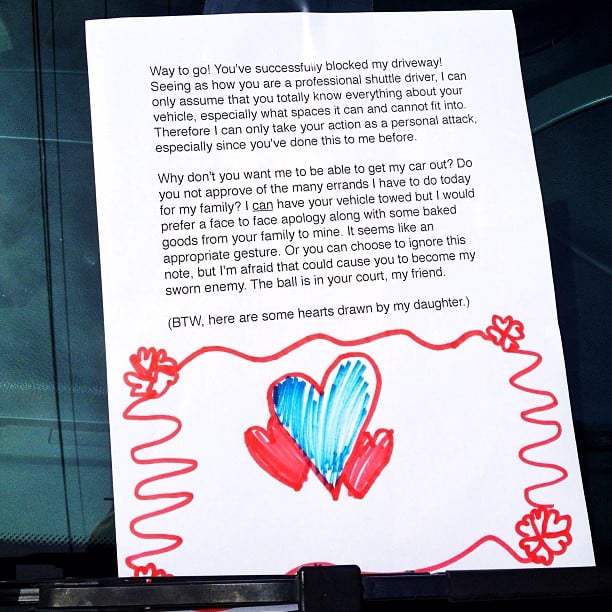 13
Throw in Hearts Drawn by a Kid For Extra Guilt
The note says, "Way to go! You've successfully blocked my driveway! Seeing as how you are a professional shuttle driver, I can only assume that you totally know everything about your vehicle, especially what spaces it can and cannot fit into. Therefore I can only take your action as a personal attack, especially since you've done this to me before.
Why don't you want me to get my car out? Do you not approve of the many errands I have to do today for my family? I can have your car towed but I would prefer a face-to-face apology with some baked goods from your family to mine. It seems like an appropriate gesture. Or you can choose to ignore this note, but I'm afraid that could cause you to become my sworn enemy. The ball is in your court, my friend.
(BTW, here are some hearts drawn by my daughter.)"
Source: Instagram user ohjasonj