2010 Favorite Celebrity Weddings
Best of 2010: Which Was Your Favorite Wedding of the Year?
We love to see celebrities tie the knot, and there were plenty of couples who made their relationships official this year. Some duos opted to keep things private with under-the-radar ceremonies in far-off places, while others went big with lavish events nearer to home. Whether outdoor or indoor, star-studded or small, there are lots to choose from in 2010, so tell us — which was your favorite celebrity wedding?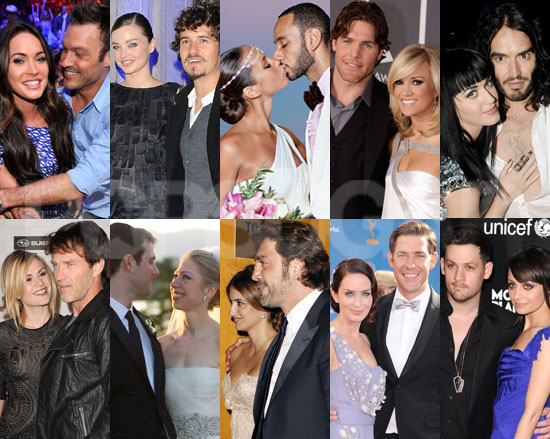 Don't miss all the Best of 2010 coverage, polls, slideshows, and more on the PopSugar Network!