2011 Oscar Awards Red Carpet, Beauty, Fashion, and Press Room Roundup!
Oscar Awards Red Carpet, Fashion, Beauty, and Press Room Roundup!
Stars of the big screen stepped out in Hollywood tonight to salute film at the Oscars. The ladies dazzled in sequins, sparkle and glamour from their perfectly coiffed hair to their flawless manicures. We were there live on the red carpet and in the press room covering all the fashion and beauty as it happened on the red carpet — check out all our Academy Awards coverage below!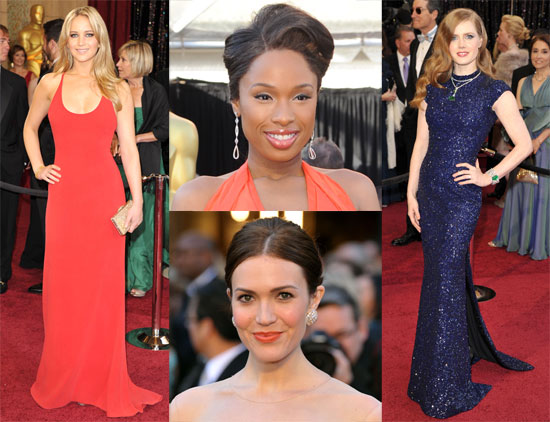 Red-carpet fashion coverage:
Red-carpet beauty coverage:
See how to get these red carpet looks:
Check out what the winners had to say in the press room:
Check out Buzz to see the full list of Academy Award winners!