2011 PopSugar 100 2011-05-25 01:59:00
PopSugar 100: Battle of the Sexy Brunettes!
The race for Sexiest Celebrity Female in the PopSugar 100 is heating up, and the top spots are all filled with gorgeous brunettes. Jessica Alba, Mila Kunis, Angelina Jolie, Adriana Lima and their brown locks have taken over the lead with only a few blonds even breaking into the top ten. Blake Lively and Gisele Bundchen are the only lucky light-haired ladies in the running, and they need your help if they're going to contend with the front runners. There's still time to make your picks and post them to Facebook, so whether you're rooting for the hot women on top or pushing for the underdogs, don't forget to vote — if you play there are prizes in store too!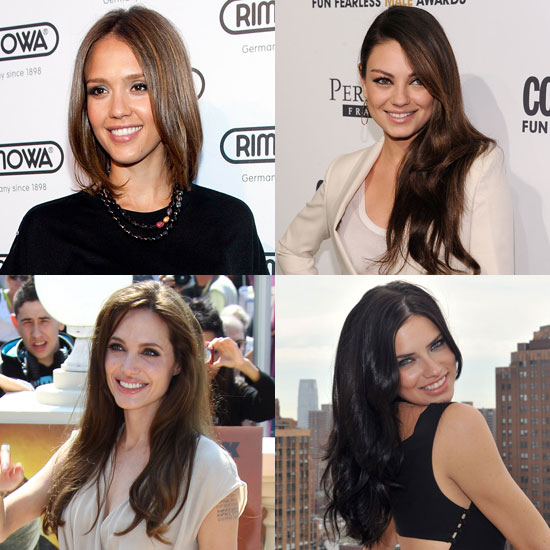 In partnership with Portero.com, we're offering up four luxurious items! Winners are eligible to win one of the following: a Chanel bag, an Hermès Kelly bag, an Hermès CdC cuff bracelet, and a vintage Rolex watch! The more lists you complete and share, the more times you are entered — check out the official rules here.