2011 PopSugar 100 List 2011-06-15 10:04:00
Johnny Depp Upsets Robert Pattinson For Number One Spot of 2011 PopSugar 100!
The results are in for the 2011 PopSugar 100! It's our fifth year letting readers vote to pick their favorite stars who have had the biggest years, and every time it's amazing to see how you all choose. Robert Pattinson remains the king of the PopSugar 100, slipping just one spot to number two and maintaining one of the most impressive records on the list. Johnny Depp reigned supreme this time around, however, with Jennifer Aniston, Kristen Stewart, and Brad Pitt rounding out the top five. Here are five fun facts about the 2011 PopSugar 100, and check out the full list and all the category breakdowns to see if your favorites made the cut: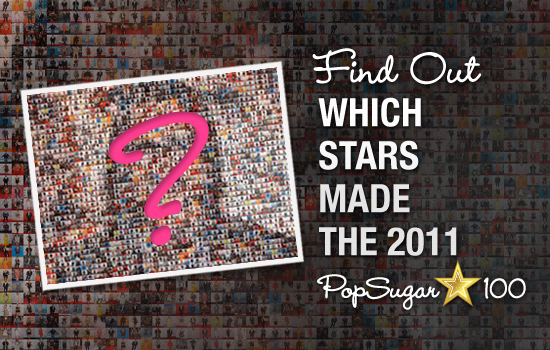 British invasion: The Duchess of Cambridge, Kate Middleton, is making her PopSugar 100 debut in the wake of her spectacular royal wedding, but she's not the only noteworthy Brit. Oscar winner Colin Firth is also on his first-ever PopSugar 100!
It's all about the starlets! Blake Lively and Kristen Stewart both made huge leaps from the bottom 50 in 2010 to the top 20 this time around. The Twilight actress even cracked the top five, joining her man Robert Pattinson.
All-star team: Brad Pitt, Jennifer Aniston, and Johnny Depp have all been in the top 10 for all five years of the PopSugar 100!
Britney's back! Britney Spears landed at the number six spot, which ties her PopSugar 100 record from 2007. In the years between she slipped as low as 35 in 2010, but she's back on top for 2011.
Idol behavior: Jennifer Lopez's turn on American Idol helped her score big in the PopSugar 100. She went from 78 in 2010 to 27 this time around.
Also, watch our editors' analysis and breakdowns on PopSugar Rush and don't forget your chance to enter our amazing Chanel, Hermés, and Rolex giveaways celebrating the PopSugar 100, which end on Friday!