2012 PopSugar 100
Play the 2012 PopSugar 100 Faceoff — And Win $2,500!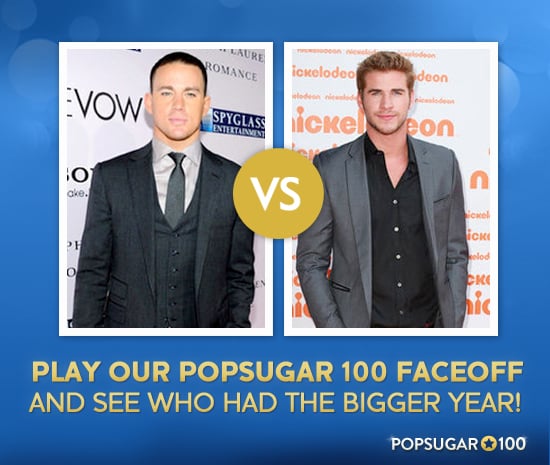 Who had the biggest year — Beyoncé? Kate Middleton? Robert Pattinson? Brad Pitt? Rising stars Channing Tatum or Liam Hemsworth? It's time for the sixth annual PopSugar 100, and we need your help putting together the list of the biggest stars in the world. Last year Johnny Depp was your champion, knocking reigning number one, Robert Pattinson, to the runner-up position.
So who will it be this year? To make the PopSugar 100 game even more fun, we are giving away $2,500 to one very lucky player! To enter for a chance to win and vote for your favorite celebrities, just log in to your PopSugar account and play our PopSugar 100 faceoff game!