2012 PopSugar Shirtless Bracket Athletes
Do These Athletes Get Your 2012 Shirtless Bracket Votes?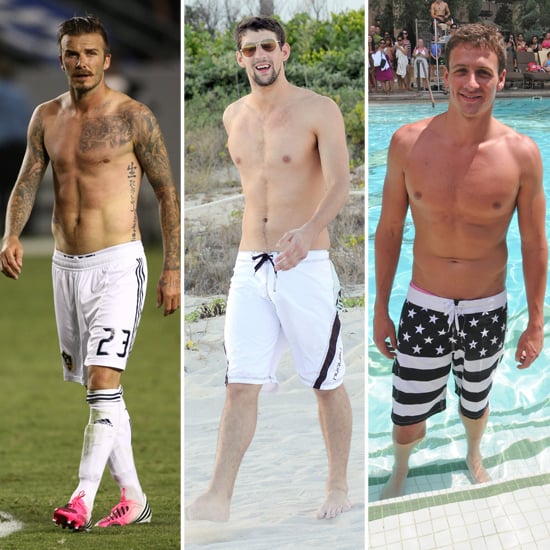 The PopSugar 2012 Shirtless Bracket is coming to a close! Many men in the running need your help if they're going to unseat the current leading man, Robert Pattinson. Joe Manganiello and Zac Efron are hot on Rob's heels, and we're also wondering if you're going to show love for three big athletes in the running. Michael Phelps and Ryan Lochte are familiar shirtless sights after their gold medal winning performances in the 2012 Olympics, and we're frequently treated to the sight of David Beckham's abs on the soccer field.
There are 64 guys who could win the title — so be sure to fill out your shirtless bracket before the contest wraps up Friday.