The biggest names in music will dominate our news feeds and TV screens when the American Music Awards take over LA's Nokia Theater on Sunday, and we can't wait to see what the stars have in store. Sure, award shows are aplenty in Hollywood — we wouldn't want it any other way! — but the AMAs are one event that shouldn't be overlooked. We've scoured through AMA highlights from years past, including the best AMA moments, to round up the top three reasons the annual music extravaganza is must-watch television.
1. The Performances
From Beyoncé's fierce rendition of "Single Ladies" in 2009 to the star-studded "We Are the World" performance in 1986, the AMAs deserve credit for some of the most memorable performances in the pop music history book. And if the list of performers for this year's show is any indication, you're going to want to tune in. Justin Timberlake, Miley Cyrus, Katy Perry, Rihanna, Lady Gaga, One Direction, Jennifer Lopez, Macklemore and Ryan Lewis, Ke$ha, and Imagine Dragons will all take center stage.
2. The Surprises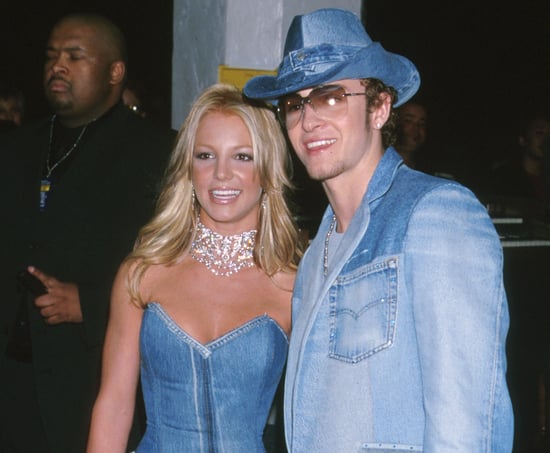 Britney Spears and Justin Timberlake got everyone's attention in matching denim ensembles in 2001. Adam Lambert's makeout sesh with a guy during his performance of "For Your Entertainment" caused a media firestorm in 2009. What will be the big story this year? Well, Miley tends to be a good bet these days, but watch out for the TLC performance, which is said to include a surprise special guest. We're hoping for a hologram of Lisa "Left Eye" Lopes.
3. The Winners

The AMAs are all about A-list artists and infectious hits you've been listening to all year long. Don't get us wrong; the Grammy is the highest honor a recording artist can receive — but we've all witnessed our fair share of confusing moments. Remember when Lady Antebellum's "Need You Now" beat out Eminem and Rihanna's "Love the Way You Lie" for record of the year in 2011? Um, yeah. That's because the Grammy Awards are voted on by members of the National Academy of Recording Arts and Sciences, and the AMAs are determined by you.
Check out all the excitement this Sunday at 8 p.m. EST/PST on ABC.