2013 POPSUGAR 100
Last Chance — Vote in Our 2013 POPSUGAR 100 Bracket!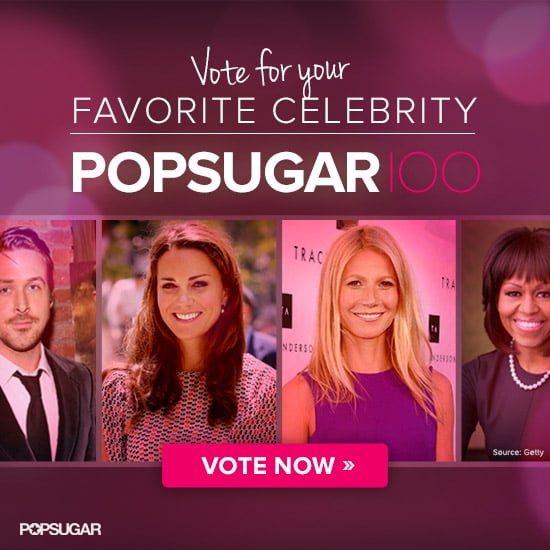 It's your last chance to vote in the 2013 POPSUGAR 100 bracket! We've been calculating your votes to make our sixth annual POPSUGAR 100 list. We're taking your picks with an interactive bracket. This year, we're mixing things up by narrowing down the list in four categories: The Fresh Faces, The Phenoms, The Game Changers, and The Classics. From there, take your top four and bring it down to one big winner.
Will Robert Pattinson regain his crown, or is it Gwyneth Paltrow or Ryan Gosling's year? Does Michelle Obama get your pick, or will royal baby excitement give Kate Middleton the win? It's up to you!
Start by clicking here to play, and go through the matchups by picking your favorite celebrity each time, narrowing down the group. Share your winner, and watch to see who walks away with the 2013 POPSUGAR 100 crown! Plus, when you finish choosing your winner, you have the opportunity to enter to win a fabulous Victoria Beckham handbag!