AP Tries to Live Paris-Free, Fails Immediately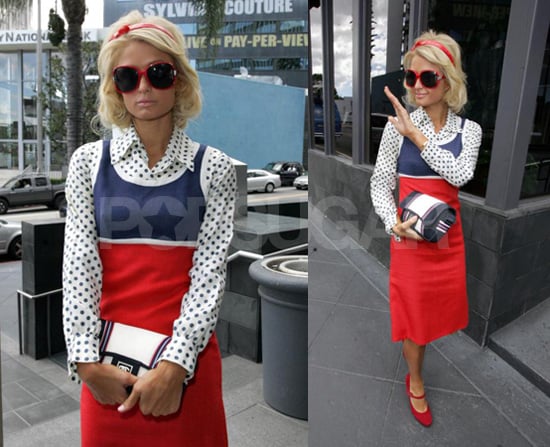 0
AP Tries to Live Paris-Free, Fails Immediately
There are certainly moments when we wish we never again had to write about Paris' birthday parties, kinkajou attacks, or petty feuds. Apparently, we're not the only ones. Recently the Associated Press got so sick of writing about the heiress that they banned her completely from the newswire. In a Feb. 13th email that leaked out, entertainment editor Jesse Washington told his coworkers:
"Next week the print team is planning an unconventional experiment: We are NOT going to cover Paris Hilton.

"Barring any major, major news, we are not going to put a single word about Paris on the wire," the memo continued. "If something does come up, big or small, we encourage discussions on whether we should write about it."

"Hopefully we will be able to discuss what 'news' we missed...the repercussions of our blackout for AP both editorially and business-wise, and most importantly the force that cause the world to be fixated on this person who, despite her shallow frivolity, represents an epochal development in our culture."
Obviously the boycott didn't last very long. They were forced to give up their dreams of a Paris-free press when she was arrested for driving without a license this week. We admire their concerted effort, but when Paris has brushes with the law, you certainly don't want to be the one news source not covering it! Maybe next week, guys!
More pics of Paris out and about so