Actors With Regular Jobs
6 Actors Who Now Have Regular Jobs
Would you be more into Spin class if Mean Girls hottie Aaron Samuels were your instructor? Well, that could be your reality. When actor Jonathan Bennett isn't on set, he's an indoor cycling instructor in LA. Fetch, right? He's not the only Hollywood star to venture into a more normal profession, though. There's a Goonies cast member who's now an entertainment lawyer, a scary-movie-actor-turned-science-teacher, and a teen-movie star who headed to MIT. Take a look at some of the surprising — and surprisingly normal — careers of these stars:
Jonathan Bennett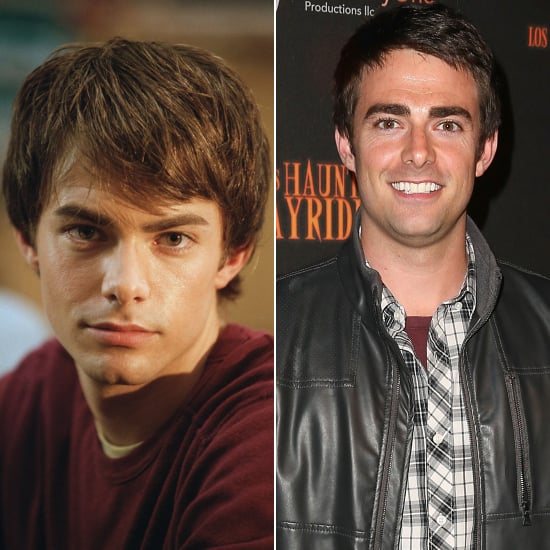 Known for: Being really "grool" as Aaron Samuels in Mean Girls
Regular job: Indoor cycling instructor
The guy formally known as Aaron Samuels from Mean Girls, aka Jonathan Bennett, is now a Spin instructor at LA studio Flywheel as well as an actor. Jonathan tells us his latest effort is a natural fit. "I've always had a passion for fitness, and after my mom passed away last year, group fitness really helped me through it," he says. "I wanted to give back to the community and inspire others to be their best selves, which is how I fell into instructing at Flywheel sports." Jonathan will also be hosting MTV's Copycat, which starts shooting in the Spring, and has been shooting scenes for a movie this week. He says: "I'm still very much into acting and in the midst of filming now. I find that teaching not only is my way of giving back, but it keeps me grounded in the crazy world of Hollywood." The outstanding question here: do you think people wear pink to Jonathan's Wednesday classes?
Nikki Blonsky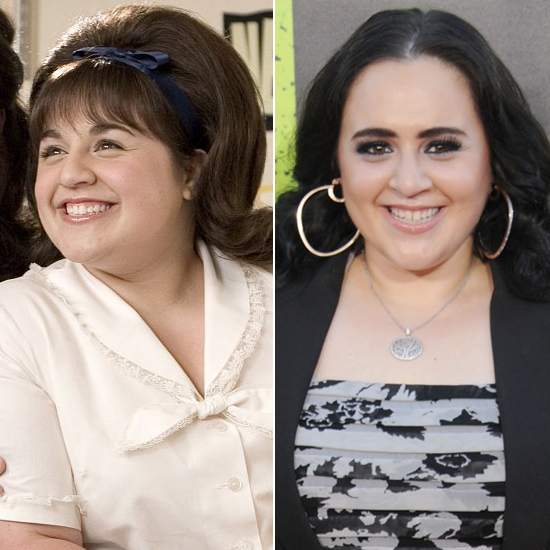 Known for: Her starring role in Hairspray
Regular job: Makeup artist
Nikki Blonsky found fame as the star of the Hairspray movie remake and then hit the small screen with the 2010 TV series Huge. Shortly after the show wrapped, she confirmed via Twitter that she worked at a salon in her home state of New Jersey. "It's true," she tweeted. "I'm workin @ Superstar Salon as a makeup artist & more Im proud 2 b workin & helpin pay bills BUT ill NEVER loose sight of my dreams." In 2013, she may have brought her beauty tips on set when she made a guest appearance on Smash.
Jeff Cohen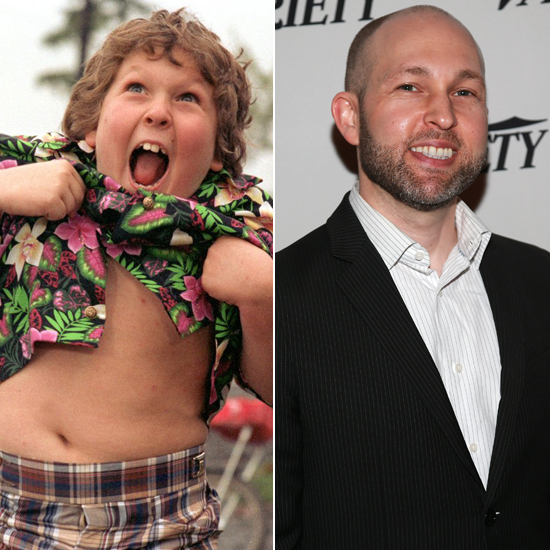 Known for: Playing "Chunk" in The Goonies
Regular job: Entertainment attorney in LA
The Goonies star Jeff Cohen stepped out of the spotlight in the early '90s. After heading to Berkeley for his undergraduate degree and then UCLA Law School, Jeff is now an entertainment lawyer who's active on Twitter. Talking about the shift from being on screen to sitting behind a desk, he told LawCrossing that his new job has its perks: "Being an entertainment attorney is really a fantastic job. You don't have to audition, and you still get invited to the parties."
Dylan Sprouse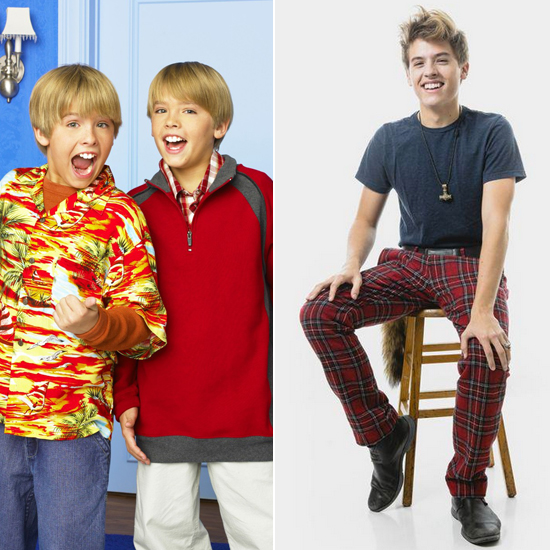 Known for: Starring alongside his twin brother in The Suite Life of Zack & Cody
Regular job: Restaurant host
Dylan Sprouse and his twin brother, Cole, got their big break in Big Daddy before starring on Disney Channel's The Suite Life of Zack & Cody from 2005 to 2011. In September, Dylan took to his Tumblr page to share a note about why he's now a restaurant host. "I am financially secure, and took this job as a way to primarily feed my over bountiful video game addiction," he wrote, adding, "I also took this as a way to try a new experience, working somewhat below the means I'm used to, as well as a way to socialize and get out of the house."
Keep reading for more actors' surprising jobs.
Charlie Korsmo
Known for: His roles as Robin Williams's son in Hook and the nerd in Can't Hardly Wait
Regular job: Law professor
Charlie Korsmo starred in '90s hits like Hook and Can't Hardly Wait, rocking out in the teen movie as geeky William Lichter. Who could forget this classic quote: "I can't feel my legs. I have no legs!" After his early Hollywood days, Charlie headed back to his home state of Minnesota before earning his degree in physics at MIT and becoming a law professor.
Dan Lloyd
Known for: His memorable performance as Danny Torrance in The Shining
Regular job: A community-college biology teacher
Actor Dan Lloyd turned out to have one very not scary career. After ditching the movie industry, he headed back to the Midwest, went to college, worked at the local Walmart, and eventually became a biology teacher at a community college in Elizabethtown, KY. "A Hollywood life probably wouldn't have been for me, anyway," he told the New York Daily News. "I'm proud to come from the Midwest, and that's where I'm comfortable." One of his students took to Dan's RateMyProfessors page to say, "Mr. Lloyd is a great teacher who really shines in the classroom." Reference intended?