Adam Brody and Leighton Meester Kissing in South Africa
Adam and Leighton Bring Their Love Abroad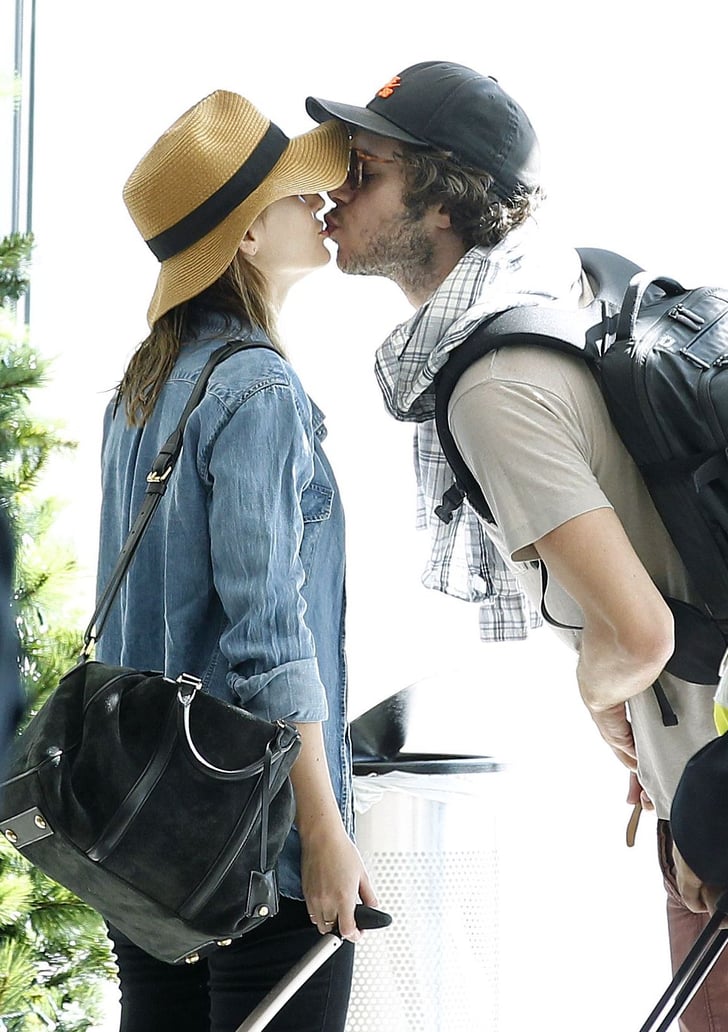 Adam Brody and Leighton Meester were as cute as could be while at the airport in Cape Town, South Africa, on Tuesday. The newly engaged couple was all smiles while strolling through the terminal, even stopping to share a sweet kiss. Adam and Leighton reportedly spent a few days in the South African city while filming a TV commercial before jetting out on a pretty big day — Cape Town as well as nearby Johannesburg were flooded with mourners for the memorial service of Nelson Mandela.
The former Gossip Girl actress and the O.C. star made news with their engagement last month, and fans of their famous TV characters have been losing their minds with excitement over their impending nuptials (us included — see our list of reasons why Blair and Seth would be perfect for each other). It looks like we'll have to wait a bit longer to see Leighton's new bling, but in the meantime, their adorable airport PDA will hold us over.
See more pictures of Adam Brody and Leighton Meester in South Africa when you keep reading.