Adam Levine Sexiest Man Alive Reasons 2013
How Adam Levine Became Sexiest Man Alive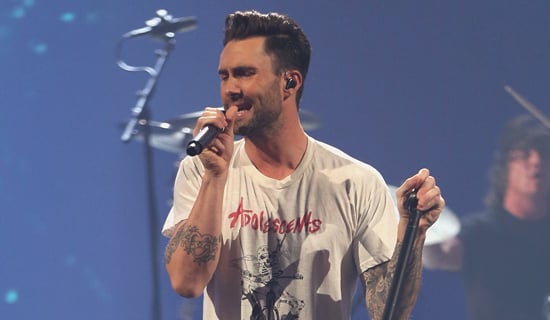 Adam Levine has been crowned People's Sexiest Man Alive for 2013! While there's no doubt that Adam's sexy — and looks good shirtless — the announcement left some confused about his win, especially when it seems like Justin Timberlake (who even got a mention on the cover) really took the last 10 months by storm. But don't discount the singer just yet; he's actually been working hard, really hard, for the title (you didn't really think it was based on looks alone, did you?!). We're breaking down exactly how he made it happen.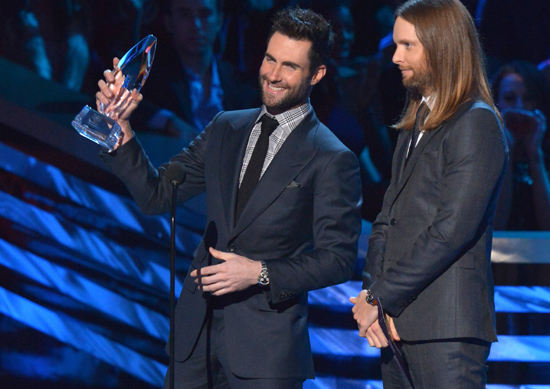 Adam kicked off the year by picking up a People's Choice Award for best band with Maroon 5. The award season action continued at the Grammys, where Maroon 5 had multiple nominations and Adam rocked the mic alongside Alicia Keys. Days later the group set off on their North American tour, which had them traveling across the country to promote their fourth album until April. That wasn't the end of Adam's performing stint, though, since he and the guys embarked on another months-long tour with Kelly Clarkson in August.






When he wasn't center stage at sold-out arenas, Adam kept up his judging duties for NBC's The Voice all the while becoming "the improbable face — if not the savior — of the network," according to The Hollywood Reporter . . . which he also posed for the cover of in March. That wasn't his only cover spot, either, since he landed on the front of Nylon Guys and Men's Health, too. But wait, did we mention that he also launched his first fragrance and got a deal to design his own collection with Kmart this year? Adam debuted his eponymous scents for both men and women in February, and in September he introduced his line of 222 menswear and accessories.


For more on Adam's big year, just read on!.



Don't forget, he also hosted Saturday Night Live (partially shirtless!) to rave reviews, had a role in Can a Song Save Your Life?, and voiced himself in an episode of Family Guy. Adam expanded his TV career further by inking a development deal with NBC that's already resulted in a semi-autobiographical comedy in the works. Sprinkle his role as a Proactiv spokesperson on top of all that, and you've got the recipe for Adam's $35 million a year empire.


Still questioning his big 2013? See: Adam's fiancée, Victoria's Secret model Behati Prinsloo. If having her by his side doesn't seriously up the sexy factor, we don't know what does. Still not convinced? Really? Take a look at the hottest pictures of Adam we could find — that should do the trick.